Behind-the-Scenes: Atlanta Hawks' New Training Facility
Q&A with HOK's Jenna Carrier on design for athletes
If you're an Atlanta Hawks basketball fan, you might be aware that the team's Emory Sports Medicine Complex is a newly-designed, 90,000 sq. ft., state-of-the-art complex for practice and training. Located in Brookhaven, Georgia, it was designed by global architecture and engineering firm HOK and completed in 2017. SPARK had the opportunity to ask Senior Interior Designer on the project, Jenna Carrier, about her design process and experience with sports, recreation, and entertainment facility design.

SPARK: Tell us about yourself and your process.
JC: I've been with HOK for seven years, working with our Sports + Recreation + Entertainment practice, specifically on professional facilities. My favorite part of the design process is taking the massive amount of intricate information from a client and digesting it into dozens of program sketches. I enjoy taking our first round of design thoughts to our clients and seeing them energized and excited. In that moment, I think the ideas become real. Nothing gets the conversation started like a diagram that makes a client rethink their day-to-day operations.
SPARK: Tell us about your role with the project and how it started.
JC: I was involved on the Emory Sports Medicine Complex project from the beginning as the interior designer for the project. My involvement early on made the design process very fluid and allowed for a natural progression to a successful end product.
SPARK: What were the goals or objectives you were trying to achieve with the design of the space?
JC: Both the Hawks and the design team had a shared goal of doing something unexpected—pushing the boundaries of what a traditional training facility could be by bringing unprecedented levels of hospitality into an athletic facility. We wanted the users to feel comfortable but also give them every resource they need to achieve their jobs as a team and as individuals.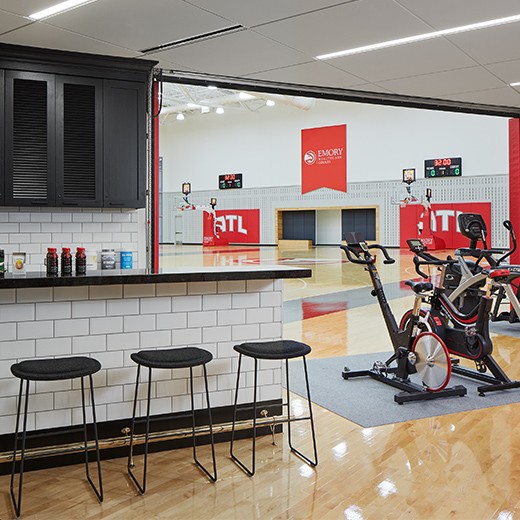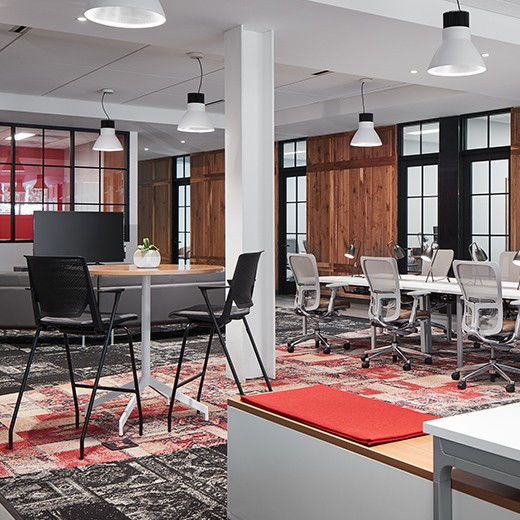 SPARK: What were the primary needs of the people you were designing the space for?
JC: User needs for a building of this type vary greatly. Security and safety are top priorities in a building of this caliber, particularly as you consider that there are both public and private aspects of the space. The players need to be engaged, driven, and motivated at one moment, but in a relaxed, recovery mindset the next. The coaches need to focus, and also recover from long hours and stress. The front office staff, who spend countless hours in the building, need to feel at home and comfortable in their work environment. A lot of thought was catered to the clients and staff who are dedicated to the healthcare component of the facility and how they communicate and experience the building, as well.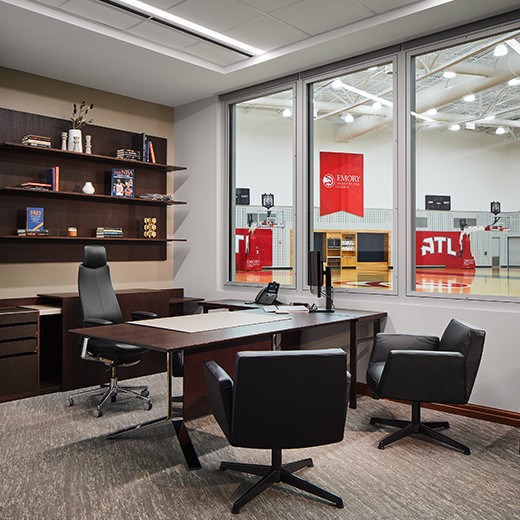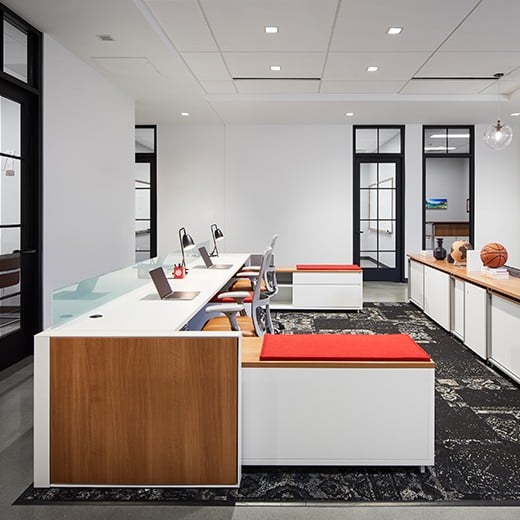 SPARK: What was your process for understanding the needs for the space?
JC: At the root of the process is a deep commitment to active listening. You'll find some clients that can't help but reference "what we have now." The best thing you can do is listen, nudge a bit on the "what if," and help disseminate their goals for the project.
SPARK: How was this project different than other design projects?
JC: The relationship between the client and design team was superb on this project. We could not have asked for more open-minded leaders. We had a constant line of communication and shared goals that created a very clear path forward. There was a level of comfort that allowed for honest opinions and critical feedback that is crucial to finding the best solution.
SPARK: Describe the overall plan of the space and your design thinking.
JC: The touch points of when the different user groups meet and interact are meticulously calculated for everyone to thrive in their environment. The amount of desired interaction changes by season, so we asked ourselves, "How do we provide options that allow for ebb and flow with the temperature and culture of the organization over time?"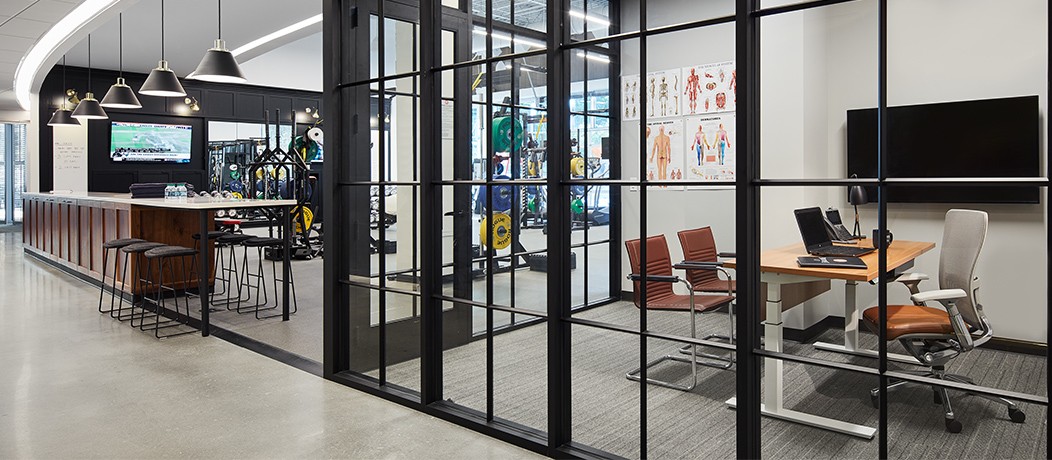 SPARK: Tell us about the different areas you had to design. What were you hoping to achieve?
JC: For each space, we studied what items could and should be integrated into the design as well as exploring how to build in for inevitable changes in trends. As my colleague and senior principal Tracy Stearns says, "There's a place for everything and everything has a place."
SPARK: What area is your favorite and why?
JC: If I had to choose one, which is really hard, I'd say the hexagon conference room. Not only is the space very unique to experience, there was also a fun dialog that got us to the solution. That 1,300-square-feet of space had 10 design ideas proposed. And as I've mentioned, dreaming up ideas and exploring the "what-ifs" is my favorite part of design!
 
For more images showing the Atlanta Hawks' Emory Sports Medicine Complex, see our slideshow or check out our Pinterest board for inspiration.