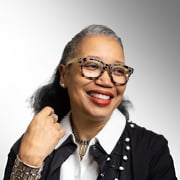 Crafting Culture, Purpose, and Meaning in a Hybrid World with Cheryl Durst
Where do we find our most optimal "work selves" in a work from anywhere world? How do we maximize trust, potential, satisfaction, and productivity when nearly everything we know about work has shifted, flexed, and morphed—and continues to change? Do comfort, culture, and happiness still matter, even if they look slightly different than we might remember? Join IIDA CEO Cheryl Durst for a discussion about a few things that have changed us, changed the workplace, and a few more things that are essential and enduring about the workplace experience.
More on Cheryl Durst.
October 14
11 - 11:45am ET
WEBINAR