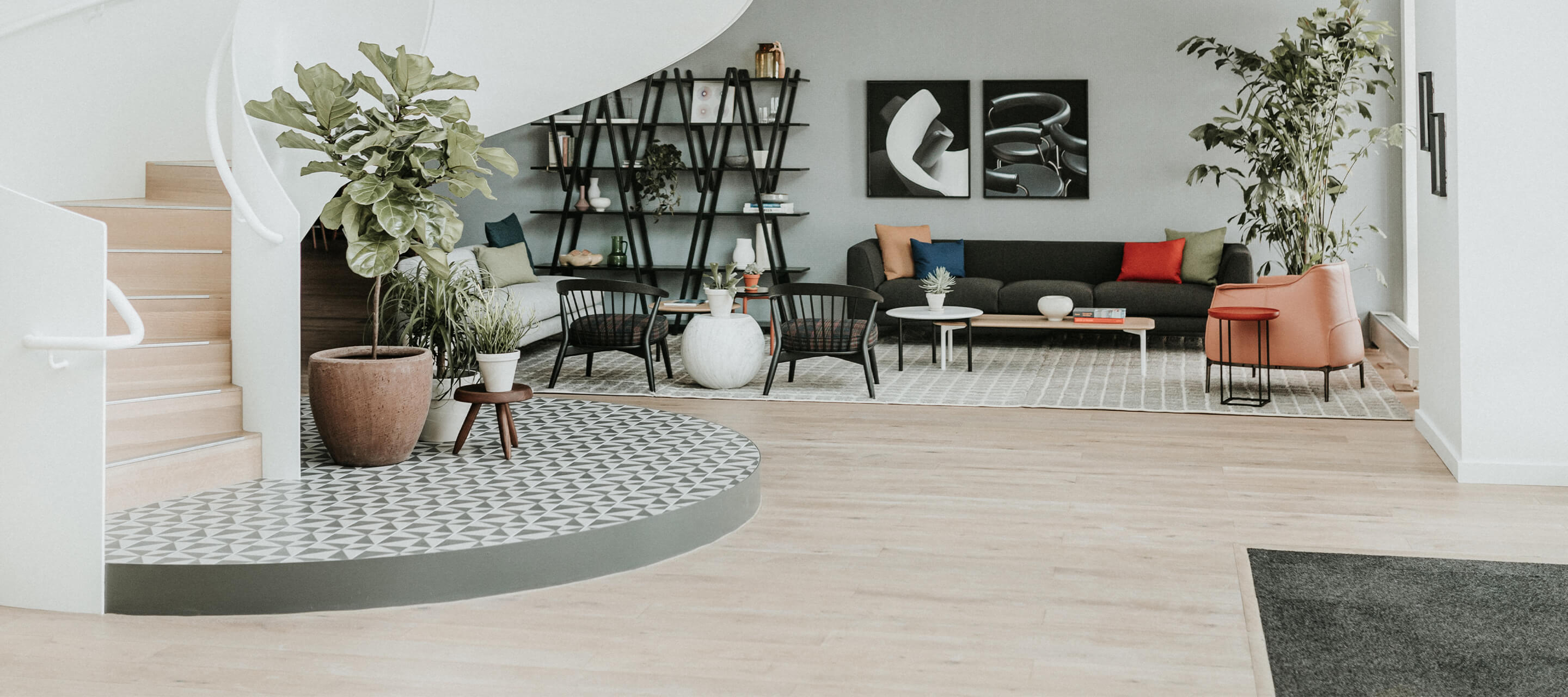 • 4 min read
Immerse Yourself in Design at the Haworth Hotel
Hospitality, global design, and local charm
Our global headquarters in Holland, Michigan, draws people from around the world—visitors in search of inspiration and workplace solutions. Now their experience will become more immersive when they stay in a place with the same aesthetics they're seeking. 
Formerly the Haworth Inn and Conference Center, the Haworth Hotel underwent an extensive transformation. Located on the campus of Hope College, it now has a modern, European feel. Its luxury hospitality environment is meant to capture the hearts of design-focused customers.

"This project really is a win-win-win for the college, community, and Haworth," said Kurt Vander Schuur, Haworth's Global Brand Director. "We want this facility to serve the community and, while we are known for offices, this provides an opportunity to engage our product solutions in a living hospitality environment."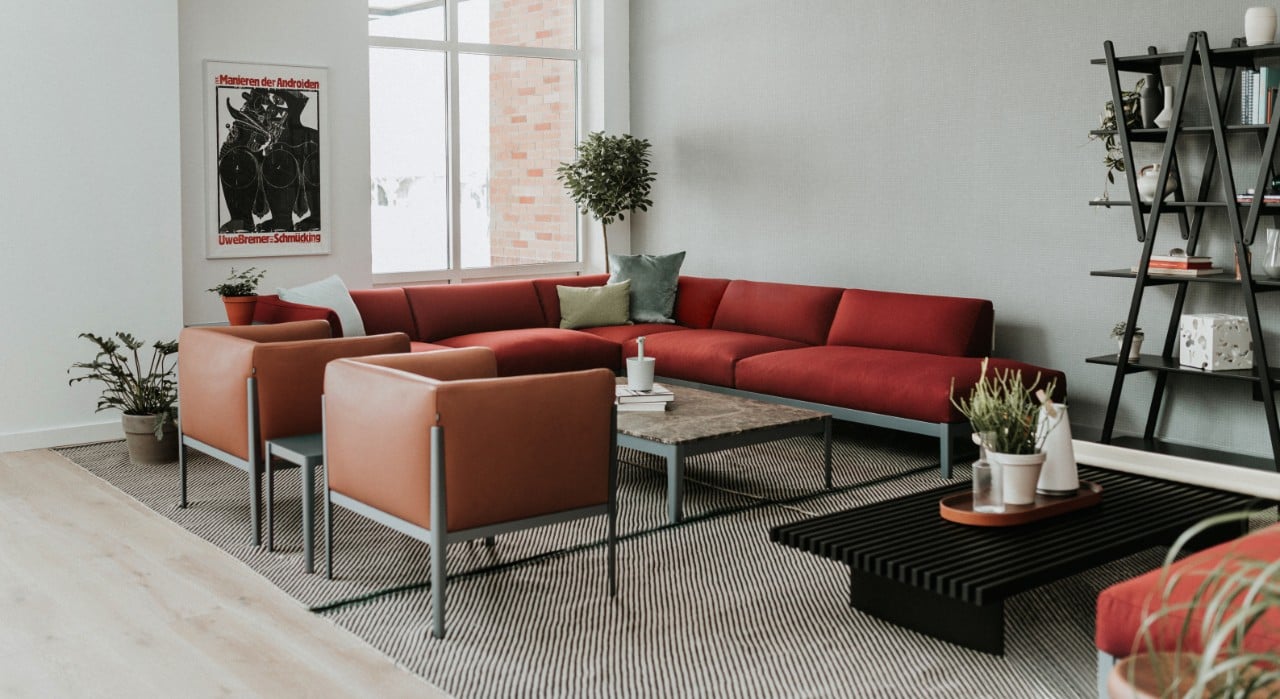 Global Design, Warm Hospitality
We embarked on this transformation with our design partner, Patricia Urquiola, who lives and works in Milan, and her studio. For years, the award-winning architect and designer has collaborated with Haworth on product collections that transform spaces.
Patricia brings a softer, warmer atmosphere into an environment with soothing colors and material palettes. Her reconfigurable pieces encourage creativity, flexibility, and productivity. It's not surprising that she has gained a following for her playful and poetic products and spaces. They are as pragmatic and functional as they are beautiful.

Besides her work with Haworth, this project at Hope is one of Urquiola's first hotel installations in the US. Some of her recent work includes Ferrari: Under the Skin at the London Design Museum, Progressive Luxury Meets Creative Excellence at the BMW showroom in Munich, and the renovation of the historic Cassina showroom in Milan.

The three-story conference center's 48 guest rooms have been completely renovated with custom millwork by Cassina Contract and Haworth materials and finishes. The lounge spaces feature the best Haworth has to offer, including global products from Cassina, Cappellini, Poltrona Frau, and JANUS et Cie. Haworth's global partner brands are also featured, with lighting by Pablo Designs, rugs by GAN, and textiles by Kvadrat.

Urquiola's designs—Immerse tables, Maari chairs and stools, Poppy chairs, Cabana Lounge, and Openest Chick poufs—also complement fabrics and carpets she designed.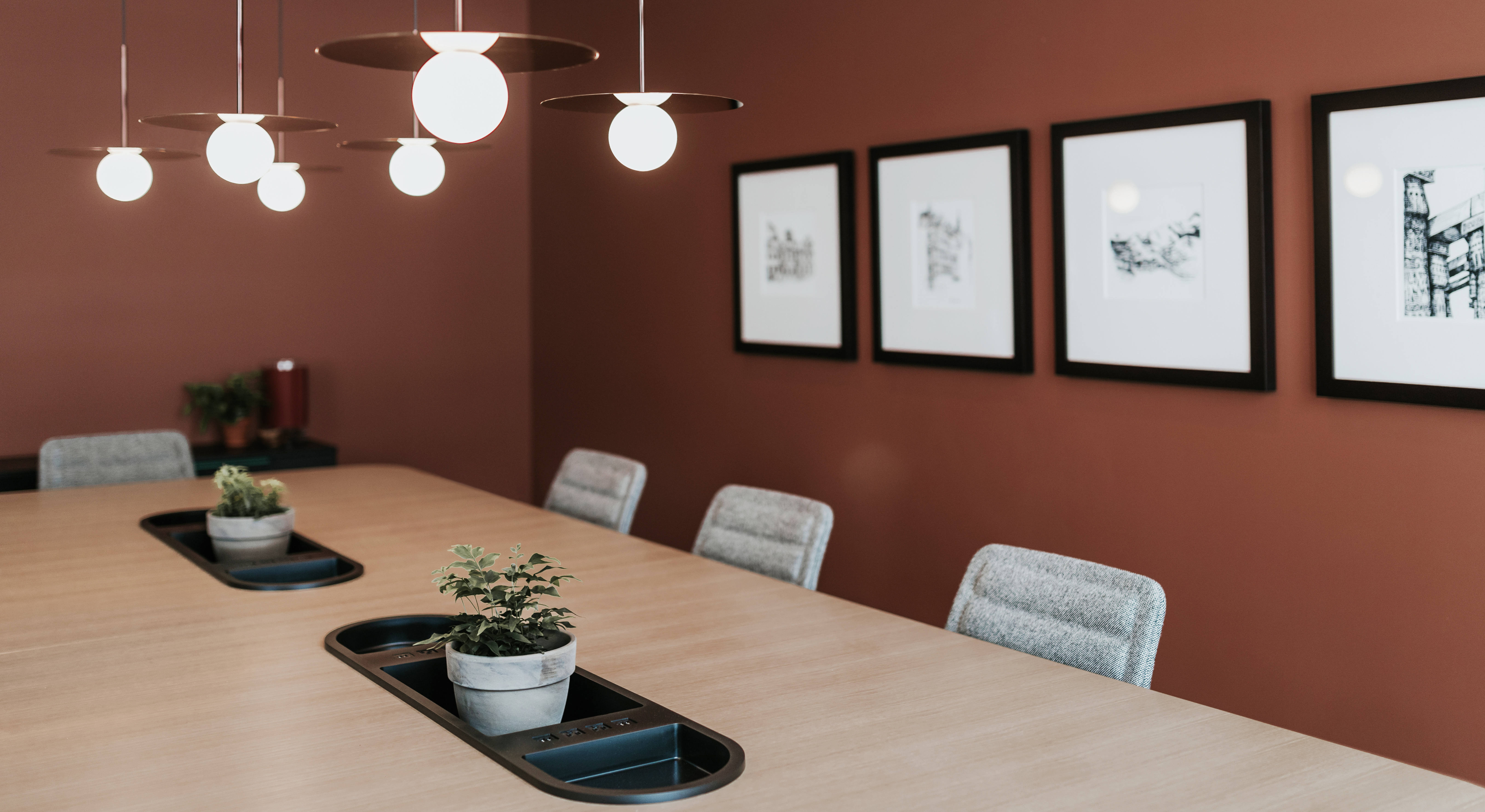 Welcoming Design
This hospitality setting provides the ideal venue for a welcoming design that brings the comforts of home into a professional space. There are touchdown workspaces, as well as social spaces throughout the lobby. A coffee shop draws not only hotel and conference guests, but also members of the community and visitors to the area.
The building continues to serve as a conference center for the campus, community, and organizations from around the country, with meeting and banquet facilities totaling more than 10,000 square feet and 13 conference rooms that can accommodate groups of up to 400.

A new spiral staircase to the second floor provides access to a new meeting room and exercise room that overlook the lobby. The guest rooms, located on the building's second and third floors, and the main-floor lobby reopened in June after the extensive renovation.

Matthew A. Scogin, Hope College President, is looking forward to the facility playing an even greater role in bringing people together. The original Haworth Inn and Conference Center opened in 1997 to serve as a bridge between the campus and downtown Holland, Michigan. Hope named the building after Haworth in honor of donations to the college's endowment.

"With this latest support from Haworth, this facility will be an even more inviting destination for guests and events, and will also serve as a welcome center and a gathering space for Hope alumni," said Scogin.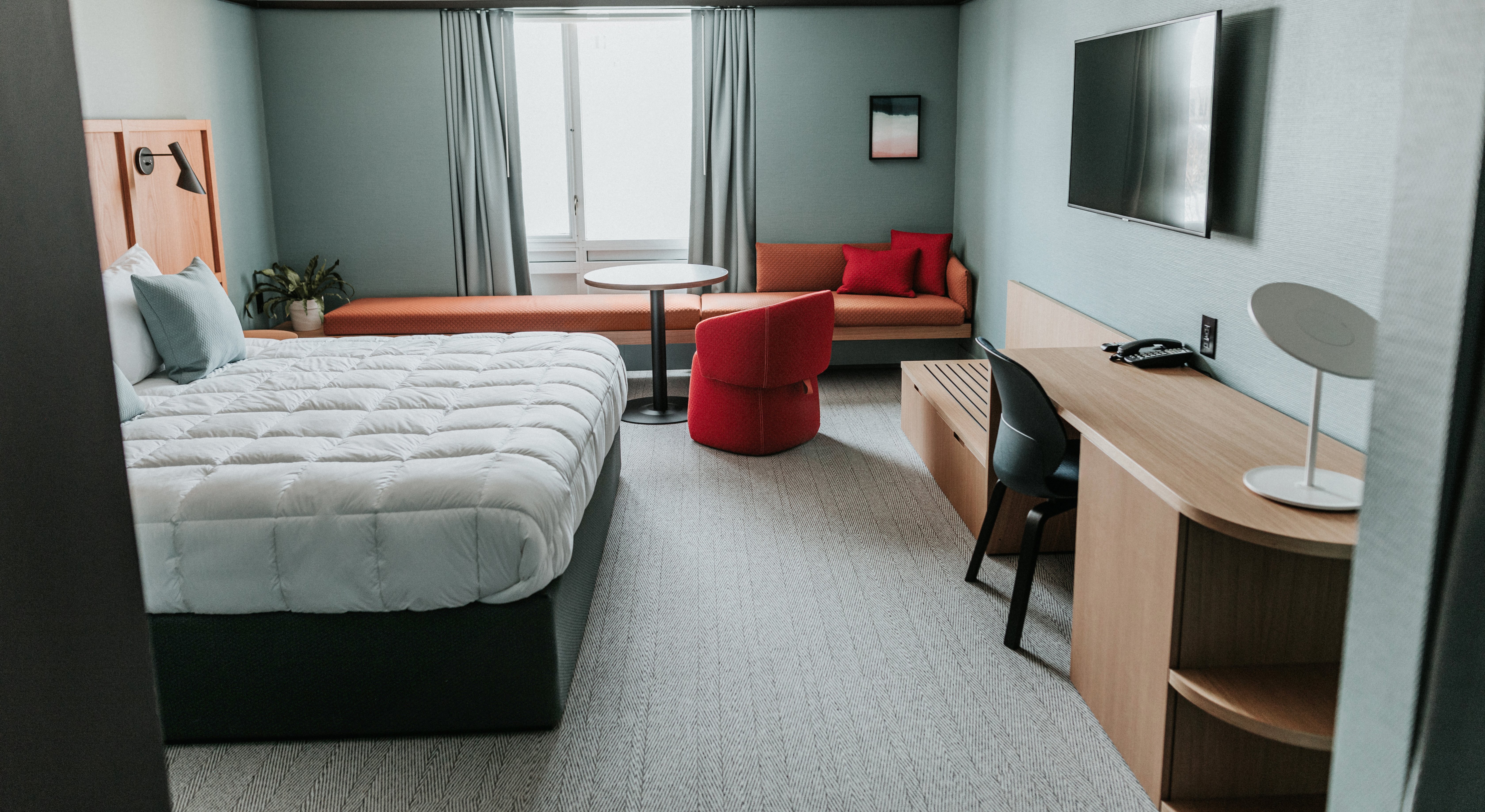 Unique Design Opportunities
The layered audience that uses the facility influenced the design of the renovated space. The goal was to create a setting that balances warmth, playfulness, and sophistication in an environment that will encourage interaction between college staff, students, community members, and guests. "We had the possibility to have a kind of playground for showing all of the furniture, the ideas, and the research we have done with the Haworth group," said Urquiola.
Chairman Emeritus, Dick Haworth, noted that his late father, G.W. Haworth, saw the potential for the Haworth Inn to bring together the community and the college.

Located in a tulip-filled downtown with heated sidewalks, the Haworth Hotel is a destination for people visiting the college, the community, and Haworth. Nestled along the shores of Lake Michigan, Holland draws visitors from around the world who come to experience its Tulip Time festival and the beauty of the seasons.
A hotel designed by Urquiola is expected to provide one more draw, especially for those who consider themselves aficionados of her work. Until now, the best opportunity to experience her designs in a hospitality setting meant flights to Europe or Asia, where Urquiola has created retreats such as Hotel Il Sereno overlooking Italy's Lake Como, Mandarin Oriental in Barcelona, Room Mate Giulia in Milan, and the Oasia Downtown Hotel in Singapore.

Not surprisingly, this latest Haworth and Urquiola collaboration is expected to create a design destination for locals and visitors alike.