• 3 min read
Circular Design Thinking for Positive Change
Our insight comes from nature
Many of the things we use in our daily lives are designed to be discarded after use.
This linear "take, make, use, and dispose" lifestyle presents numerous social and environmental challenges—from overconsumption of natural resources to overwhelming our environment with waste materials.  
But have you ever considered that "waste" is a human concept?  
In nature, all things flow in natural cycles. There is no waste. Imagine a dead tree. While it may not be the most attractive part of a landscape, it serves as an important element. This dead tree plays a vital role in the lifecycles of wildlife, providing a place to nest, rest, eat, and grow. And while it decays, it becomes humus, rich, organic material for new plants to grow. 
At Haworth, we follow nature's lead by designing our products and processes for reduced waste. This involves shifting away from the long-held, linear economy to a circular economy, where materials are kept in circulation and waste is minimized.
Unlike wildlife, humans require much more than a dead tree to create, connect, learn, and be inspired to do great work. We're complex beings doing complex things. Yet we rely on nature to help sustain us, soothe us, help us feel more… human.
The drive to craft unique Organic Workspace solutions resulted in a focused sustainability strategy that delivers lasting value to the people, communities, and planet we serve.
Our sustainability strategy focuses on three areas: People & Community, Circular Economy, and Operational Performance. To focus our efforts, we have developed our Core Commitments, ambitious targets that help drive our mission forward.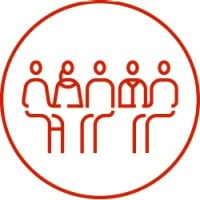 People & Community
Education & Training
Achieve 100% participation in member development programs to advance individual and organizational sustainability goals.
Community Outreach
100,000 hours of community engagement through volunteerism and educational opportunities.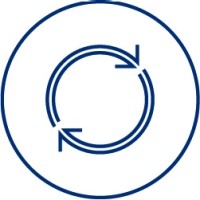 Circular Economy
Circular Design
100% of new products designed using circular principles.
Product End-of-Life Program
Offer sustainable solutions for customers' used furniture, including repair, refurbishment, reuse, recycling, and/or remanufacturing.
Product as a Service
Provide product-as-a-service programs, including leasing and pay-per-use.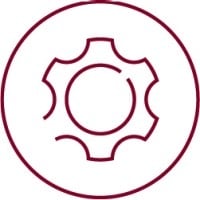 Operational Performance
Sustainable Wood
Source 100% of wood from sustainable sources.
Responsible Sourcing
100% of tier-one suppliers are screened according to responsible sourcing criteria. 100% of tier-one suppliers sign Haworth Code of Conduct.
Zero Waste
Zero Waste to Landfill for manufacturing sites and world headquarters, with reliance on waste to energy (W2E). Maximize material efficiency to 90%. Ensure highest-value use for remaining 10%. Reduce global W2E to less than 1%.
Sustainable Packaging
100% renewable, reusable, recyclable, or compostable packaging.
Renewable Energy Sourcing
100% renewable energy sourcing of electricity for manufacturing facilities.
Haworth is built upon a culture that empowers all members and stakeholders to make positive change. We are on a journey—one that has currently jarred us all to stretch beyond our individual comfort zones and think differently in our daily work and home lives. The sentiment, "We're in this together," reigns true. This Earth Week, we join you in honoring our planet and looking forward, as we continue making positive change and supporting people to do great work for years to come. 
Visit our Sustainability page to learn more about our efforts to create shared value for the people, communities, and environment we serve.