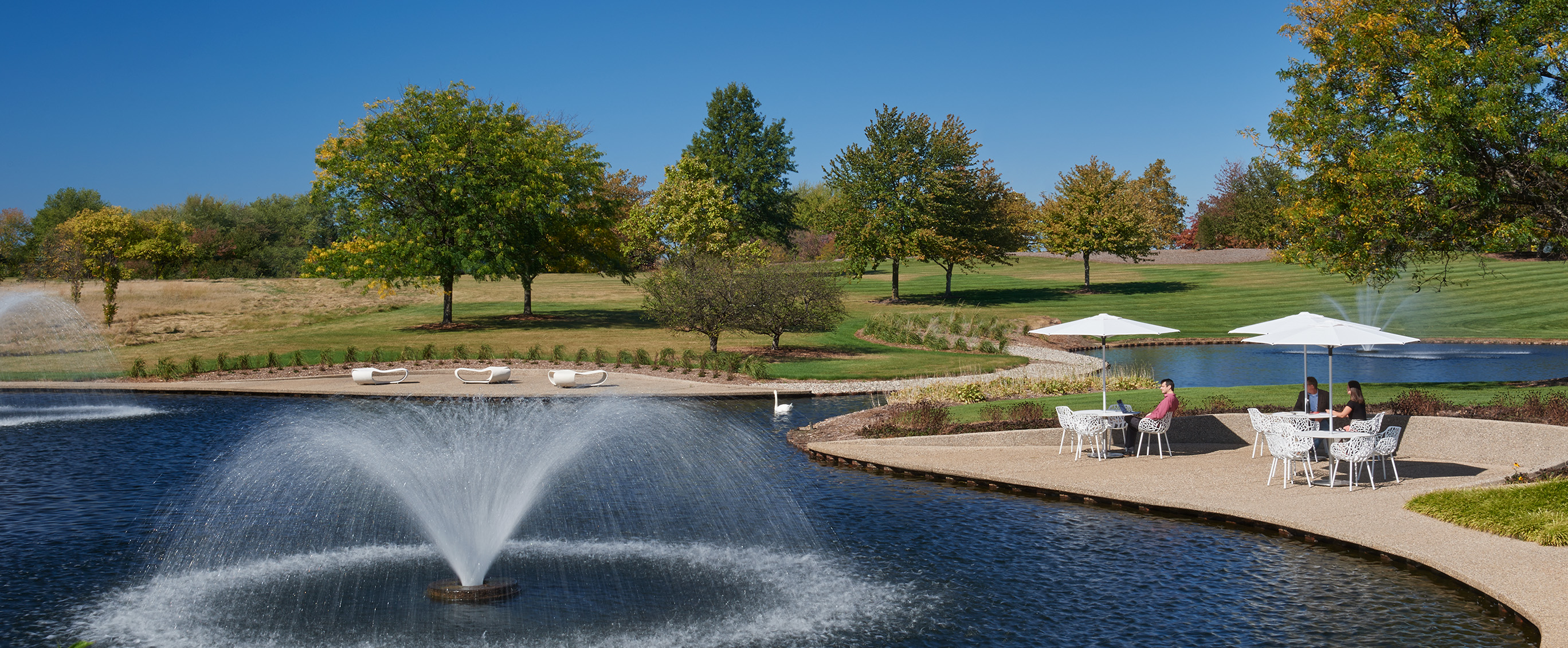 • 3 min read
Making the World Better through Partnership
Sharing resources and ideas enhances environmental and community efforts
At Haworth, we value working to make the world better. However, we don't do all that work alone—and your company doesn't have to, either.

Environmental community partnerships are excellent ways for organizations with similar values to achieve mutually beneficial outcomes. By working together and using shared resources, partners can improve their communities in ways they otherwise couldn't.

Corporate Surroundings Offer Environmental Opportunities
Areas surrounding office buildings and corporate structures can offer some amazing opportunities to create positive environmental change that benefits the local community and supports business efforts in social responsibility.

Recognizing prospects to support wildlife restoration and environmental conservation efforts at our global headquarters in Holland, Michigan, Haworth reached out to an experienced organization to help. For several years now, we have partnered with the Outdoor Discovery Center (ODC), a local organization that does environmental conservation work and provides a wide range of nature-based educational opportunities in the West Michigan area.

To strengthen the partnership, Haworth donated a chunk of land around our headquarters campus to the ODC and committed to long-term support of its restoration. Since then, the ODC has worked to maintain and improve the environmental health of the surrounding wetlands and native grasses.

Beyond beautiful landscaping, our partnership with ODC helps create safer habitats for wildlife like bees, butterflies, and birds. The grass fields absorb water, reducing the likelihood of storm runoff entering the water system, which can cause flooding and erosion. It also tackles the rising problem of invasive plant species, which harm biodiversity and food systems.
What Every Leader Needs to Know about Reactivating Their Office Space
Learn more by downloading the Work from Anywhere white paper.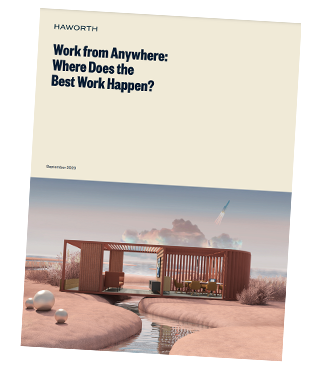 The Human Factor
From a human perspective, a cared for, healthier natural environment can invite people outdoors and help satisfy their innate need to connect with nature. Studies suggest that too much time indoors, especially with digital screens, can have severe depressive effects. Spending even a short time in a natural environment, on the other hand, helps lower stress, improve mood and attention, decrease anxiety, and enhance overall well-being.


These benefits can also lead to better engagement and performance at work. For this reason, organizations should consider partnerships that can help with planning, restoration, and maintenance of on-campus or nearby natural surroundings to produce positive results for business and employees, as well as the community and environment.
For example, our partnership with ODC creates awareness of potential environmental hazards and works to mitigate them, while supporting educational opportunities and building bonds between employees and the community. This also opens doors to other corporate initiatives that encourage people to become involved in the environmental community, such as trail restoration or our shared garden. The goal is to inspire employees to take actions of their own, as well—like replanting trees or cleaning up local ponds.

Working to make the world better and committing to positive change is not easy. Cultivating partnerships allows organizations to do that work as a team, sharing resources and ideas that generate solutions to serve the local community and people, as well as the environment.

More on Sustainability and Partnerships
Visit our corporate social responsibility page to learn more about our partnerships in sustainability and community involvement.