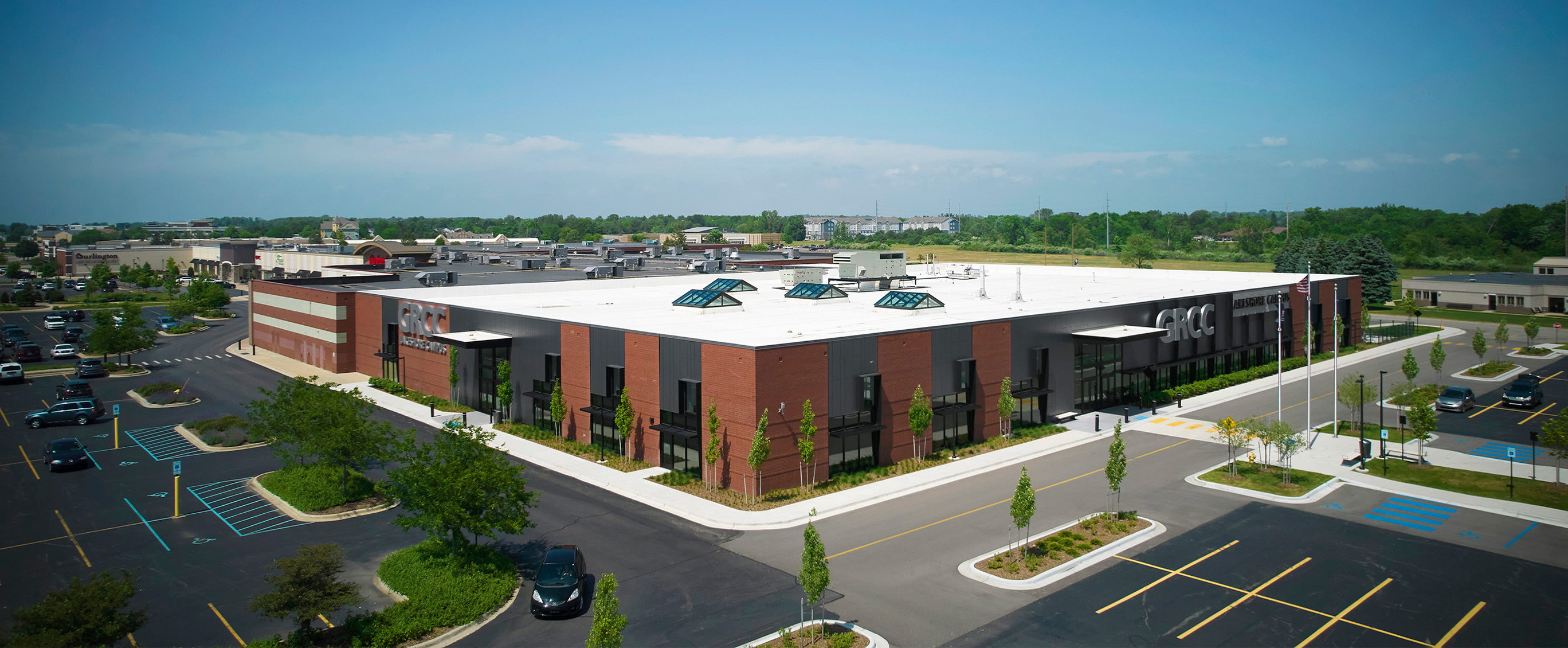 Transforming a Vacant Mall into a Place for Higher Education
See how a strategic real estate choice creates the perfect environment for students, faculty, and the community
Vacant shopping malls and storefronts are a common sight across the US, right now. The loss of major retailers has many property managers and municipal leaders looking for innovative ways to repurpose these valuable spaces. In Holland Township, Michigan, the Grand Rapids Community College (GRCC) Lakeshore Campus transformed an empty department store into 52,000 square feet of vibrant higher-education space. What's more, the repurposed space revitalized the surrounding community. Let's take a look at what made this project so successful.
The Advantages of a Prime Location
Malls are built in places that are easy to get to by car or public transportation. The convenient location that once made a large space in a Holland Township mall attractive to a major retailer and its patrons now makes it attractive to both GRCC Lakeshore Campus students and staff, no matter how they get around town.
The central location allowed GRCC to consolidate four previously separate facilities. Bringing the faculty and staff together in the same location, the GRCC Lakeshore Campus reports higher levels of engagement and collaboration, which in turn has attracted new employees. Additionally, students are benefiting from greater interaction, leading those at the new GRCC Lakeshore Campus to form their first-ever student organization.
A Decision That Boosts Local Businesses
GRCC Lakeshore Campus's leaders went against the grain of traditional thinking when it came to food service—they did not include a cafeteria in the building. Instead, they opted to support local off-campus restaurants and retailers by driving more business their way. The array of nearby food establishments means students and faculty don't have to go far, and the increase in customer traffic has helped to revitalize the surrounding community.
What Every Leader Needs to Know about Reactivating Their Office Space
Learn more by downloading the Work from Anywhere white paper.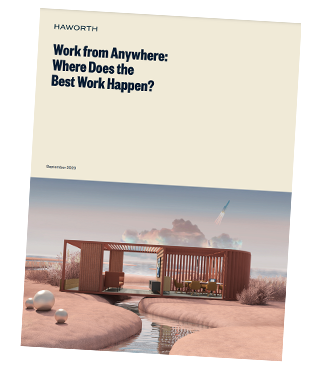 Student spaces support an inclusive environment and collaborative culture. Large windows and skylights provide natural light, while common spaces provide places where students connect and community events are held.  

As a result of intentional design and a single location, the GRCC Lakeshore Campus is now thriving. A variety of flexible spaces and furniture offers students privacy for studying, as well group tables and seating where they can connect and collaborate with each other and faculty.
Space for Academics, Workforce Training, and More
Spaces that once housed clothing racks and fitting rooms are now classrooms and hands-on labs. Some students choose a traditional path, completing an associate's degree program at the GRCC Lakeshore Campus or earning credits they'll transfer to other schools for higher degrees.
Many students, however, opt to pursue training in specific skills through the college's exemplary workforce programs. Students can earn certificates in everything from addiction studies to welding and put their new skills to work right away, making the programs extremely desirable for students—and helping to fulfill the workforce needs of local businesses and manufacturers who hire them. 

As business and job market needs change, the flexible design of the GRCC Lakeshore Campus allows the school to adapt spaces day-to-day and year-to-year.
Leading with Sustainable Design
The GRCC Lakeshore Campus's leadership also extends to sustainability. By designing to LEED certification standards, they reduce the cost of building operation, generate less waste of water and energy, and improve indoor air quality.
The GRCC Lakeshore Campus is a true success story of transforming a vacant retail space into a vibrant, multi-use, higher-education campus and revitalizing the surrounding area.   
More on the GRCC Lakeshore Campus Project
To learn more about how the GRCC Lakeshore Campus transformed a vacant retail store into a vibrant higher-education space that has revitalized the surrounding community, read our case study.