More Human, Less Machine
Q+A with the designers of Fern™
Haworth's latest task chair, Fern, unites support with structure in a way that creates a more responsive chair back for a unique comfort experience. With its centrally located frame—similar to the human spine—and system of Fronds held in tension by suspension mesh, Fern moves and responds naturally with the human body while providing edgeless comfort.  
Few things in the workplace evoke a stronger physical and emotional attachment than a person's chair, and no one knows that more than Fern seating designers Michael Welsh and Kyle Fleet from the Haworth Design Studio. SPARK sat down with them to learn more about the innovative design behind the chair that offers a seated comfort experience unlike any other. 
Michael Welsh, Design Manager, Haworth Seating Studio
Michael's passion for designing chairs derived from his experience with the "mini-environment"—the spaces at work where the human-product interface is more intimate, where people interact frequently with accessories, task lighting, the table surface and, of course, their chairs. Knowing that the chair becomes either a source of contentment or agitation because we're in contact with it most of the day, Michael strives to create life-enriching designs that help people live better.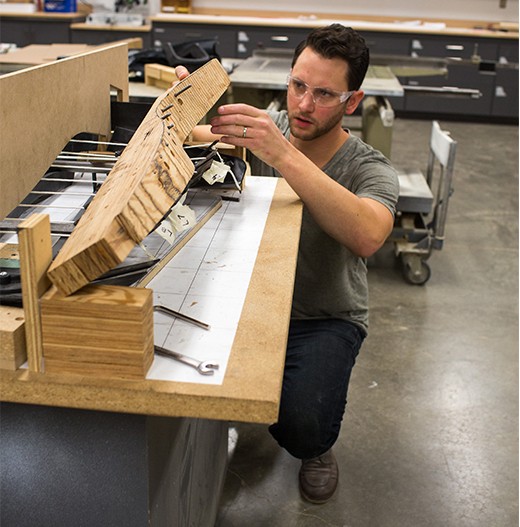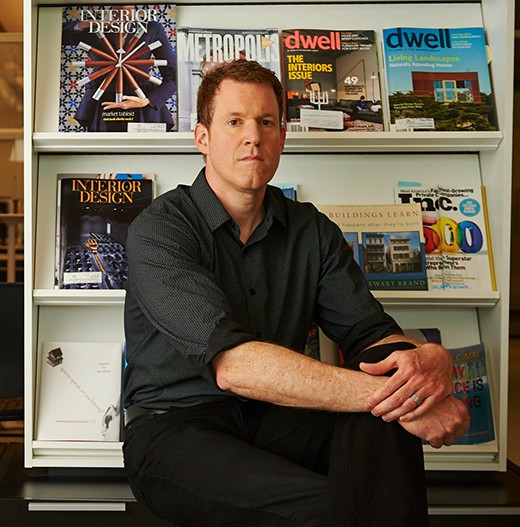 SPARK: How did Fern emerge as a development project?
MW: Fern was born out of Haworth's Next Generation seating design initiative to explore the support of working postures in the office, home office, and third spaces. We know from our research that people move around, even when they sit. So, we focused on the tasks people do, with a more "active" posture allowing for and encouraging movement. We wanted to rethink the combination of comfort and proper support to create a new paradigm for people who sit, in a chair that flexibly moves with you and your whole body.
SPARK: Say more about the back. It looks intriguing...like, why the opening? 
MW: Our team worked with Haworth's corporate ergonomist, Teresa Bellingar, to determine a centerline curve that matches a wide range of people. As we explored, the chair back became edgeless. All the structure is behind you in what we call the "central loop spine". There are two beams that flex torsionally while still suspending and supporting you. The multiple, undulating Fronds radiate from there to create a flexible structure that cradles you within. It has to be strong enough to support human weight while remaining flexible, allowing you to move, twist, and flex. We also developed a suspension system that enables new levels of movement by centering the suspension structure in the middle of the back, making the sitter's spine the pivot point of movement. This created an edgeless feel to the back and was achieved by moving the structure from the outer frame to the middle.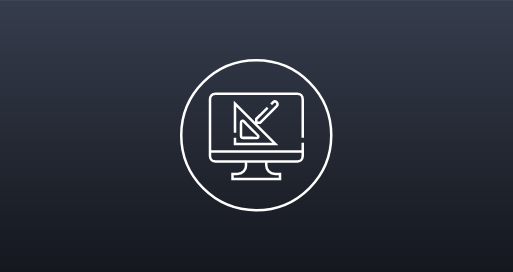 Beyond Fern - Meet Our High-Performance Task Chair Family
Kyle Fleet, Industrial Designer, Haworth Seating Studio
Kyle's innate curiosity fuels his passion for problem solving—the kind that starts with a historical understanding of craft and evolves to join with modern technology. As he explores the composition of new materials and how they perform together, Kyle's process driven approach includes both sculpture and design. His hands provide tactile feedback from materials to drive form and function as he seeks timeless, sustainable solutions that make life better for people.
SPARK: Kyle, with your fine arts background in sculpture and 3D design, how did your tactile approach influence Fern's design? 
KF: The process of manipulating materials—creating and searching for meaning—could be compared to the iterative, hands-on process of creating and searching for new performance within the evolving dialogue around aesthetics. I'm fascinated with the technical affordances of materials and how the process of manipulating materials informs new understandings and discoveries. At any given point, you can just start making. Every interaction, experience, or observation contains valuable information. Fern's back is a good example: It was developed partly by hand, creating a more human connection in its performance and character. 
SPARK: Based on your unique involvement with Fern, how would you describe the essence of the Fern back?
KF: We challenged ourselves to conceptually redefine the relationship between the layer providing support to your body and the structure naturally required to provide that support. The Fronds, or bow limbs, connecting from the frame to the "supportive layer" must be bent into position and held in tension by the suspension mesh—and each Frond is different, calibrated to support a different area of the back. The suspension mesh relies on the stored energy of the pre-tensioned Fronds to move and respond naturally with the human body. The system of Fronds requires the structural frame and tuned geometry of the suspension mesh to create and contain the stored energy. 
The Fern back is a dynamic and complex system that consists of only two physical parts, joined in a very special way. This complete system is finally fit with a lofted-knit upholstery layer, creating an even higher fidelity comfort experience while highlighting the very simple aesthetic we worked so hard to retain. The system looks simple, but it contains intricate science and engineering—balanced by design that cradles you for a unique seating experience. You could say that Fern's overall presence is quiet, like the confidence of a wise mentor; yet loud, like the performance of a champion athlete. It's seating that's simple to use—not intimidating.

SPARK: And what about the seat?
MW: It's not surprising Fern's back gets all the attention, but many people don't know that the seat is actually made from the same material as the back to flex with you. Just like the way the spine is split into two beams for torsional flexibility, there's a duel beam system in the seat that utilizes the same flexibility to achieve the edgeless feel. Fern removes structural barriers, like hard edges and limited flex and responsiveness. You feel like you're sitting in the chair rather than on it. We designed it for the human being—the chair that responds to you, conforms to you, while giving you both flexibility and comfort. The seat is central to stability, and rethinking the combination of comfort and proper support was considered from the beginning. It's a holistic design approach with the human body in mind.
SPARK: How did you integrate craft and modern technology in the development of Fern?
KF: Many products today are created with computer-aided tools only. I like to call it "technocraft," a process that merges hands-on craftsmanship with advanced technology to build a physical product. Each injection-molded Frond in the back structure, as well as the suspension material, was tuned to precision by hand in the development process. The chair is meant to feel natural, a pleasure to sit in, with no hard edges so you can get through your day comfortably. Fern responds to you, with a tuned support truly unique to whoever sits in it.
SPARK: What is the inspiration for the design?
MW: From the beginning the design vision was "embedded intelligence"—you could see how it worked without being overt. It's also a natural architecture that's familiar. The bow limbs are not unlike a leaf in nature. They have multiple undulating spars that are flexible yet form a strong structure, just like a leaf or spider web. The opening is totally unique to the person in the way it bends, like a window inside that shows the embedded technology. While the design appears to be simple—as in the fern, which was our inspiration—it is very complex and was design-engineered to tune your body to the chair. 
SPARK: What's it like to be part of such a disruptive innovation in seating?
KF: Thanks for asking – sometimes you're immersed in a project so much that you don't stop to think about its significance or how it feels. It's really satisfying—validating my work in a way that's true to who I am. It's rewarding. I'm fascinated with people, so being given the opportunity to create physical solutions for them is an exciting challenge with a huge responsibility. I want to design genuine solutions people enjoy using. This year we've entered into a new phase of the process, witnessing the overwhelming positive response as people engage with Fern and experience their own truly unique comfort experience. Watching everything from aesthetics to performance work as it brings people joy and comfort, is definitely rewarding.