BuzziBracks Overview
Everything is possible with BuzziBracks office acoustic screens. The dynamic, metal framework can be configured and reconfigured to create an array of microenvironments within open spaces. The office acoustic screen curtains add an extra layer of functionality, acting as both an acoustic and visual shield.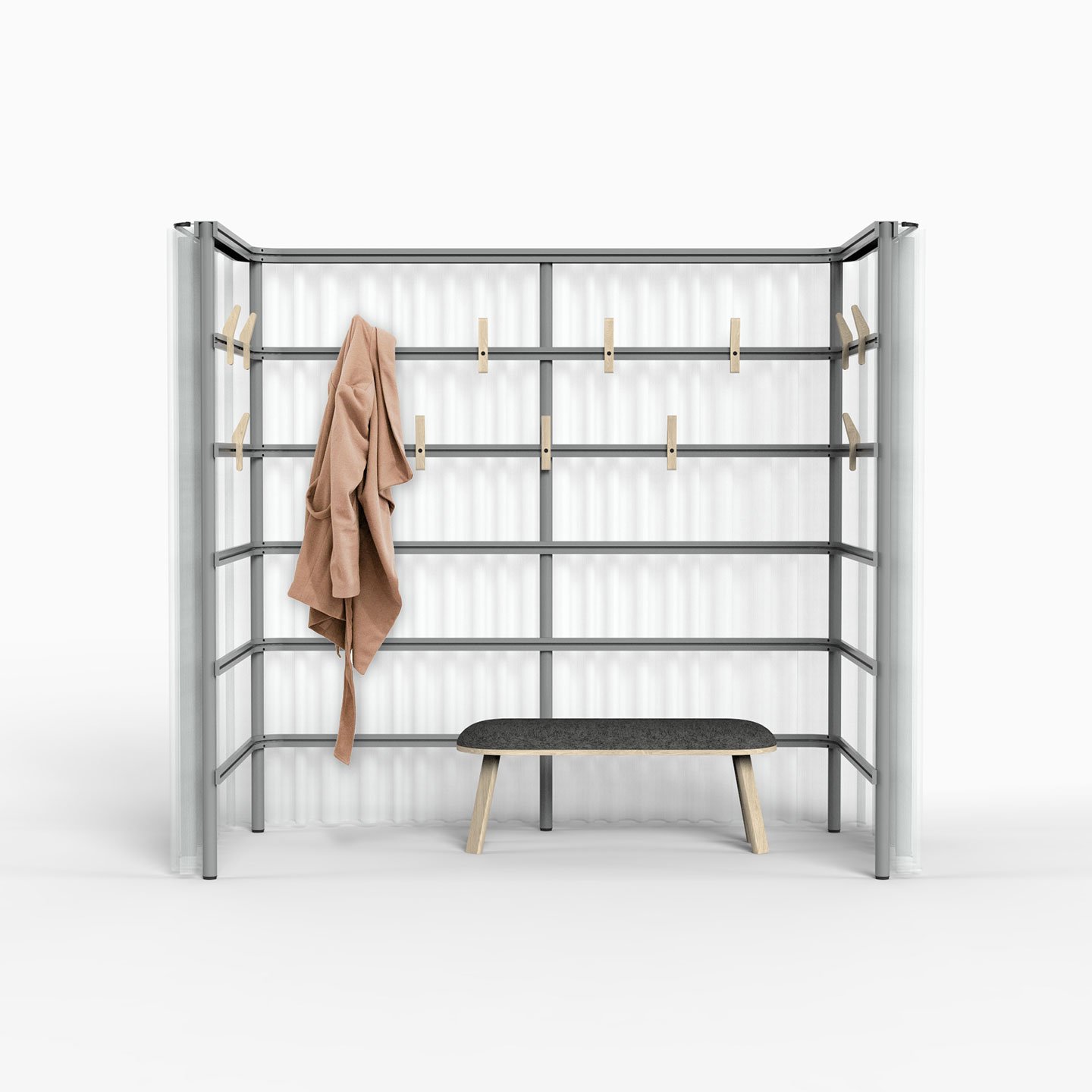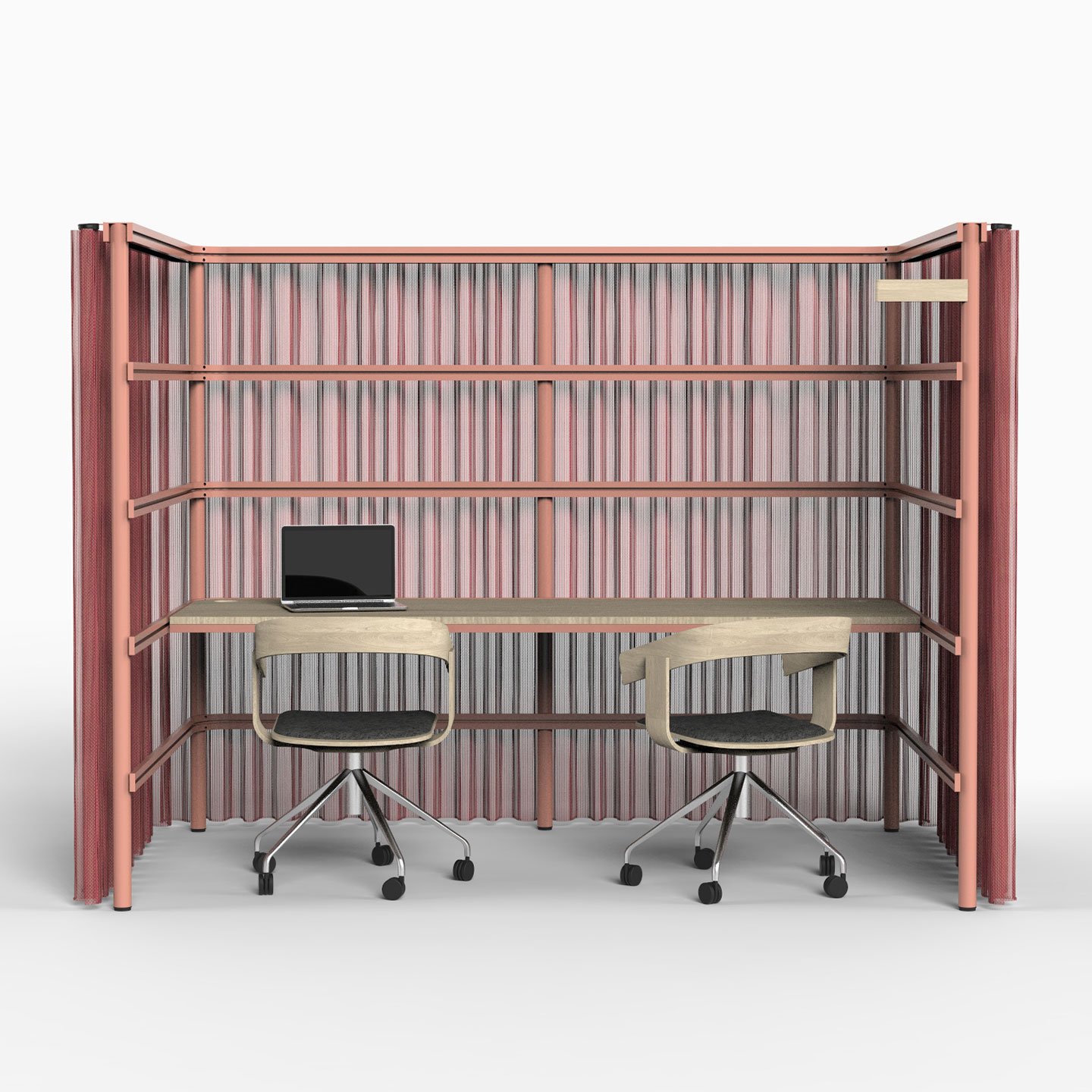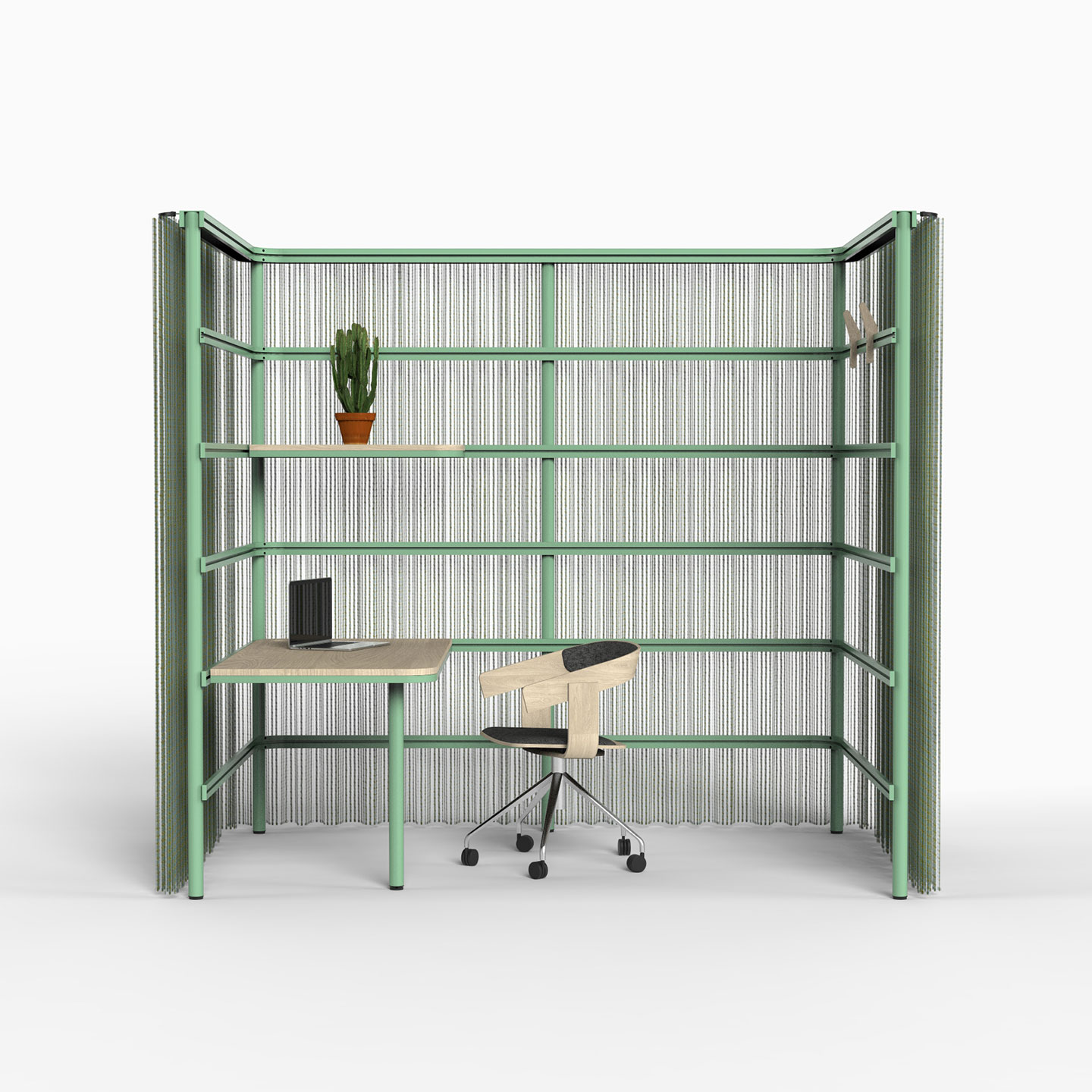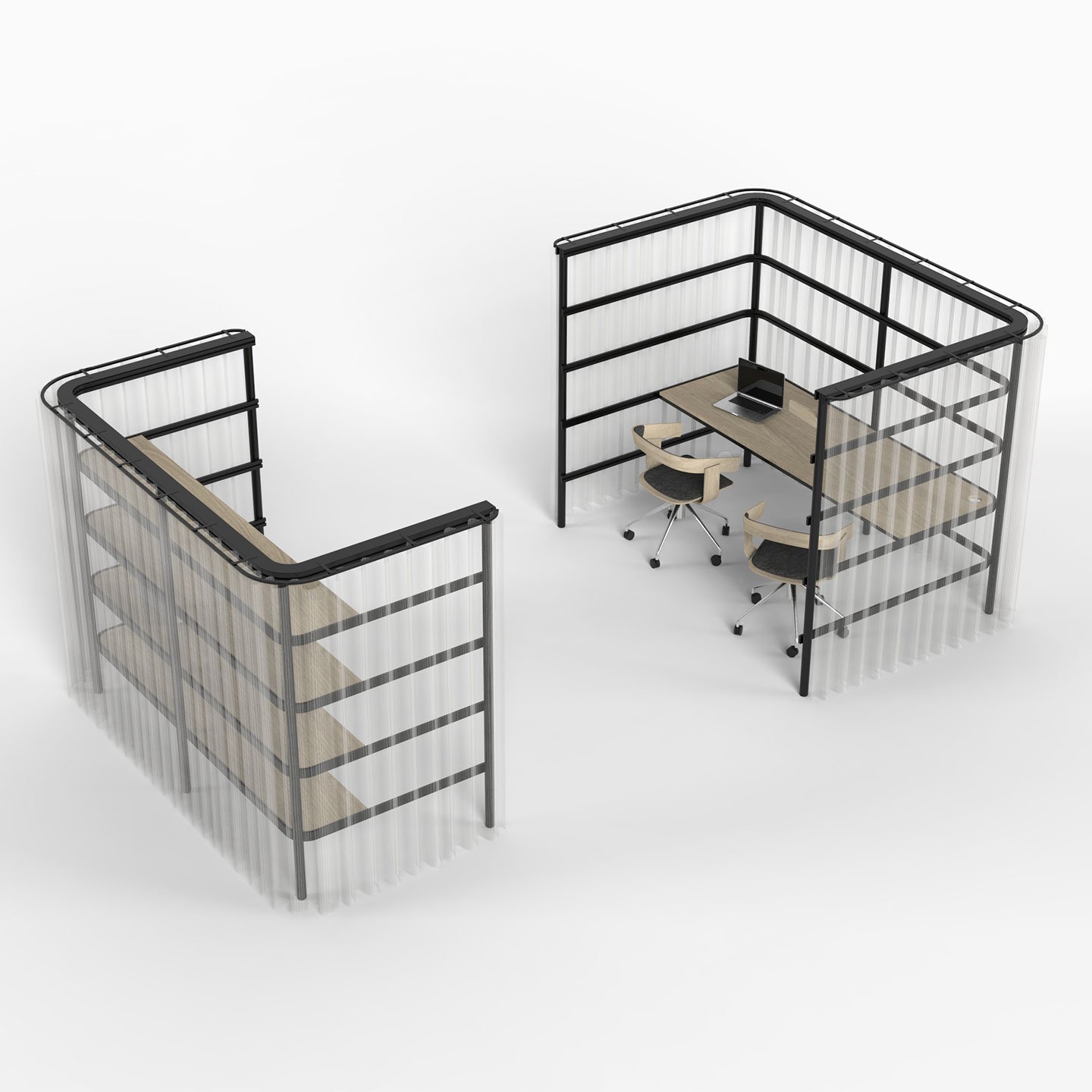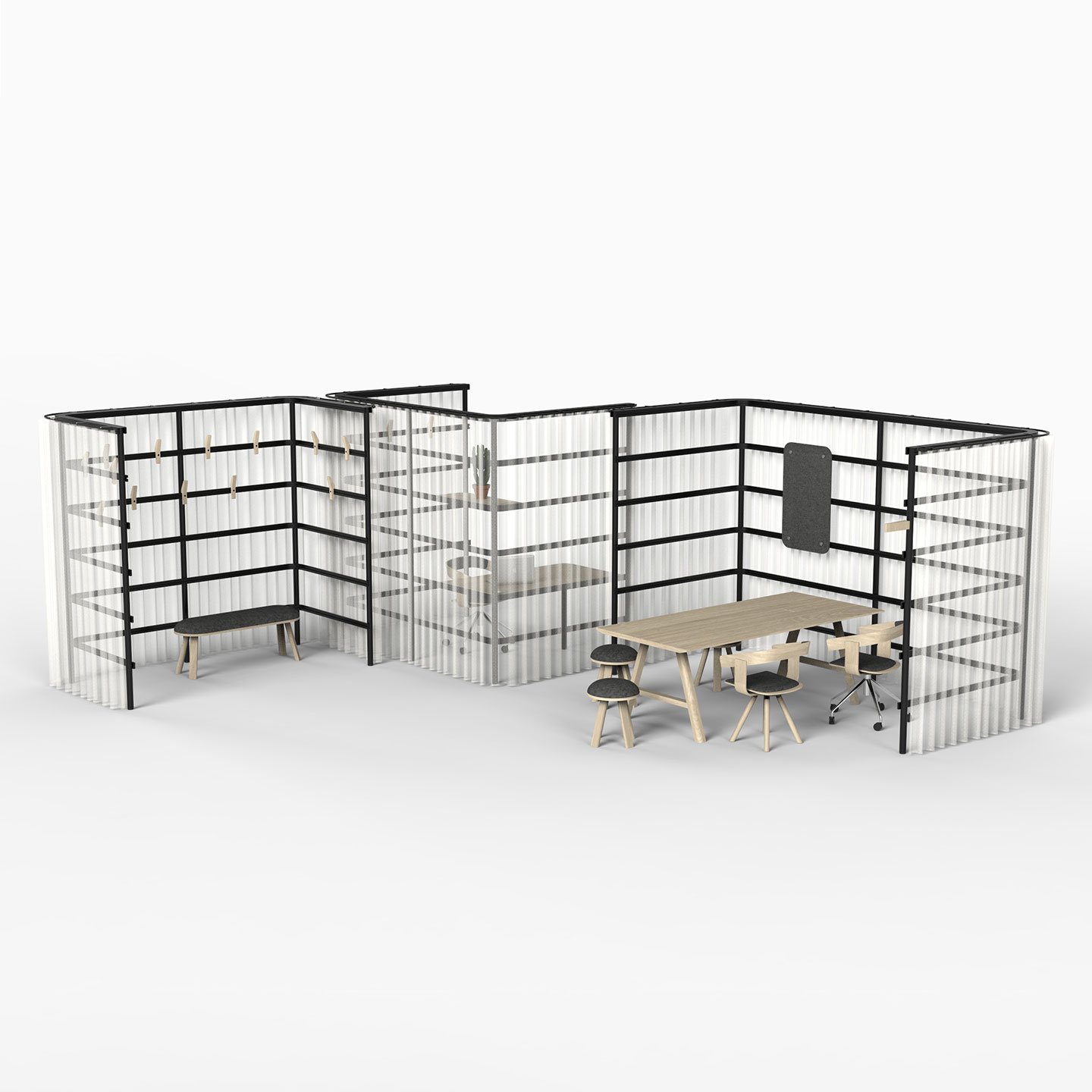 Acoustical Solutions for Open Offices
Open floorplans provide benefits for collaboration and human connection, but it can be difficult to find a quiet spot for more focused tasks, meetings and calls, or respite. BuzziBracks was designed to address acoustical challenges in open floorplans, creating nooks that are shielded from the surrounding environment. The U-shaped frame—available in three heights—and accompanying curtains, help keep inside sounds contained and reduce distractions from outside noise. Despite the lightweight or transparent appearance of some fabric options, curtains absorb sounds from both sides, while natural folds in the fabric help spread sound waves.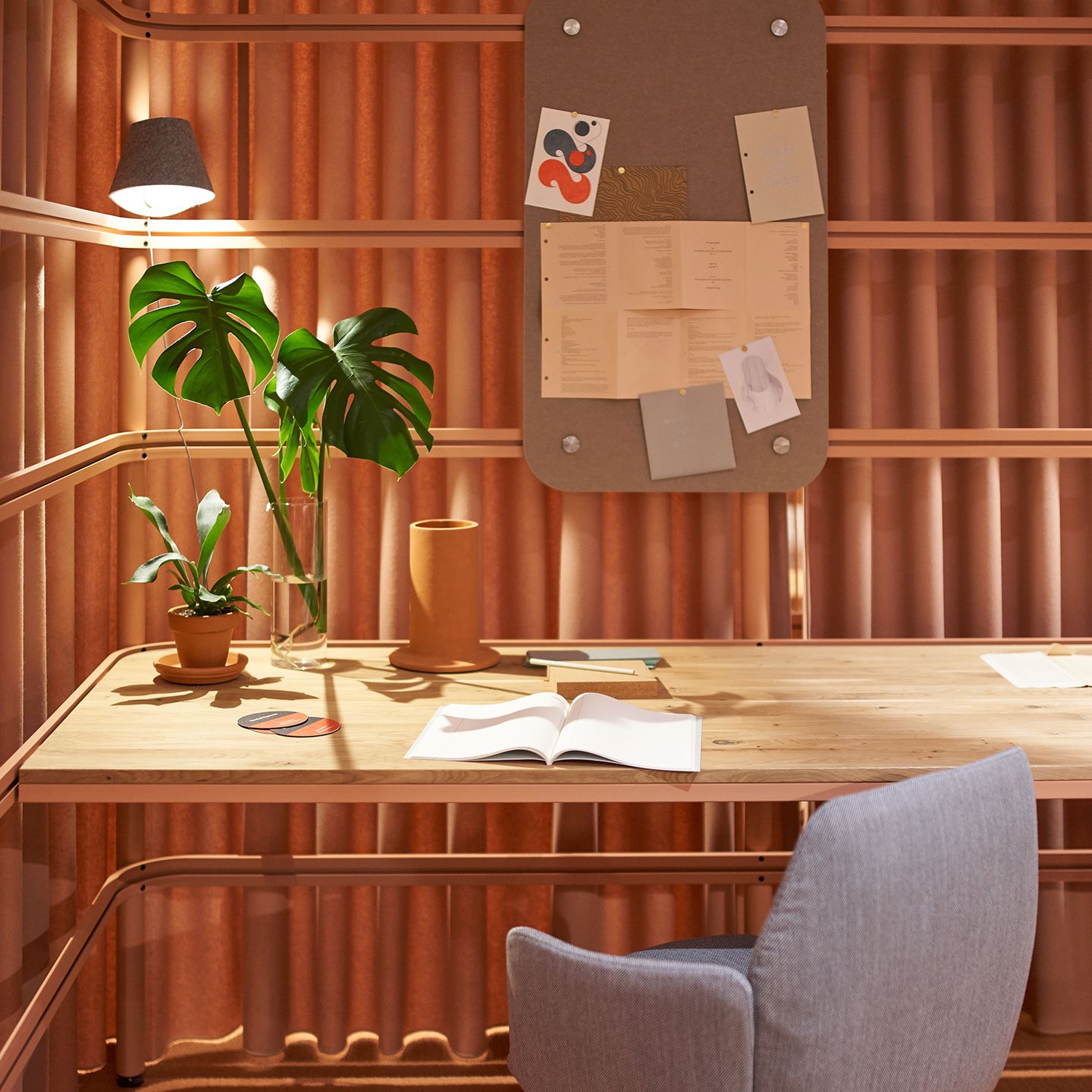 A Framework for Adaptability
BuzziBracks helps you offer people spots for focus work or collaboration—anywhere within open spaces. The frame uses a bracket system which allows you to configure and reconfigure nooks to meet your needs as they evolve. Attach any of the BuzziBracks accessories—from tables and shelves to coat hooks, occupancy flags, and pinboards—to create a variety of microenvironments with the furnishings people need to support the work they do.