Flexible Spaces to Get Work Done
Hushoffice pods offer a high degree of privacy and control within open environments. Employees can retreat for focused, individual work, and gather in small groups to collaborate. Hushoffice pods combine the best of two worlds: a private, quiet space when you need it and access to the social connection and collaboration found in the workplace.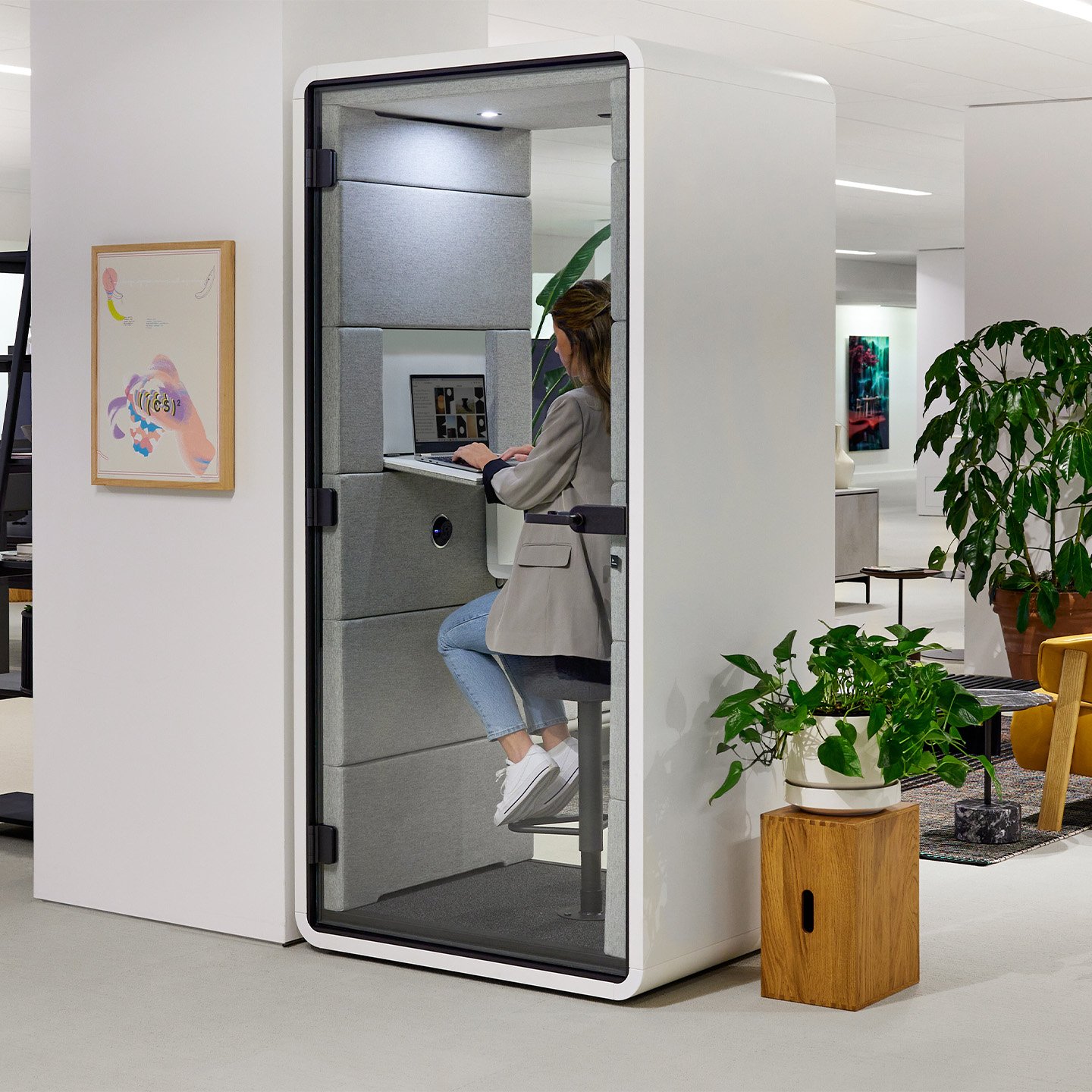 Future Proof
Hushoffice acoustic pods maximize space utilization through applications that create quiet spaces within an open floorplan. HushPhone, hushHybrid, and hushMeet are equipped with integrated casters for easy mobility to respond to changing cultures and adapt to new ways of working as the workplace evolves. HushAccess.L requires minimal disassembly to move it within the space.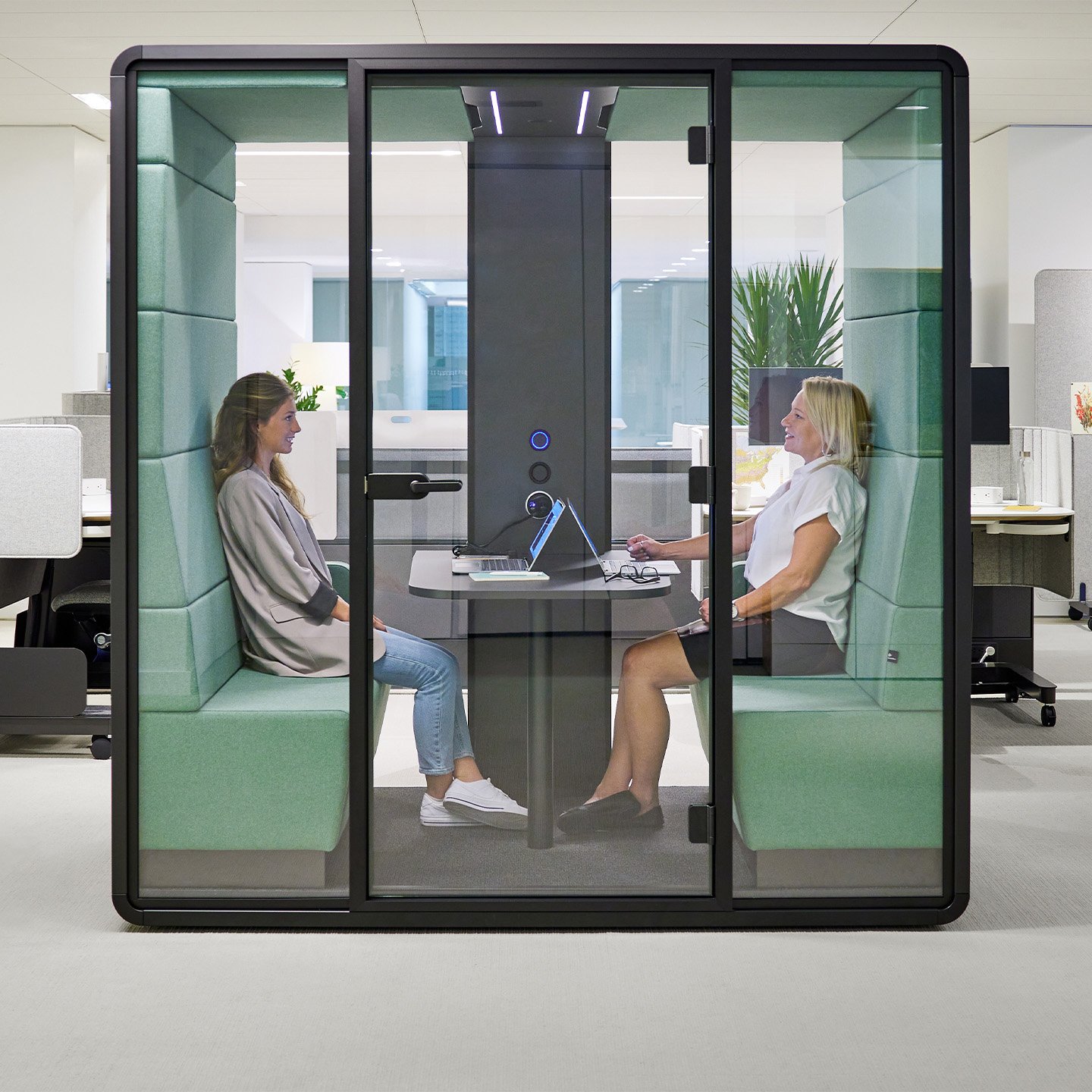 A Sound Choice
Hushoffice pods offer a variety of quiet spaces within open-plan offices for individual focus work or small group collaboration. By absorbing, blocking, and covering sound, pods decrease distractions and lower stress levels to improve productivity, engagement, and attract and retain top talent.