It's All in the Details
When it's time for a break, Maari brings balance to your space through its warm, refined aesthetic so you can relax and reflect. With its fresh design and discreet details, Maari adds personality to any setting. The delicately textured shell is available in five colors, with an upholstered seat, or an upholstered seat and back. Create a monochromatic look with select colors by matching the shell, base, and arms.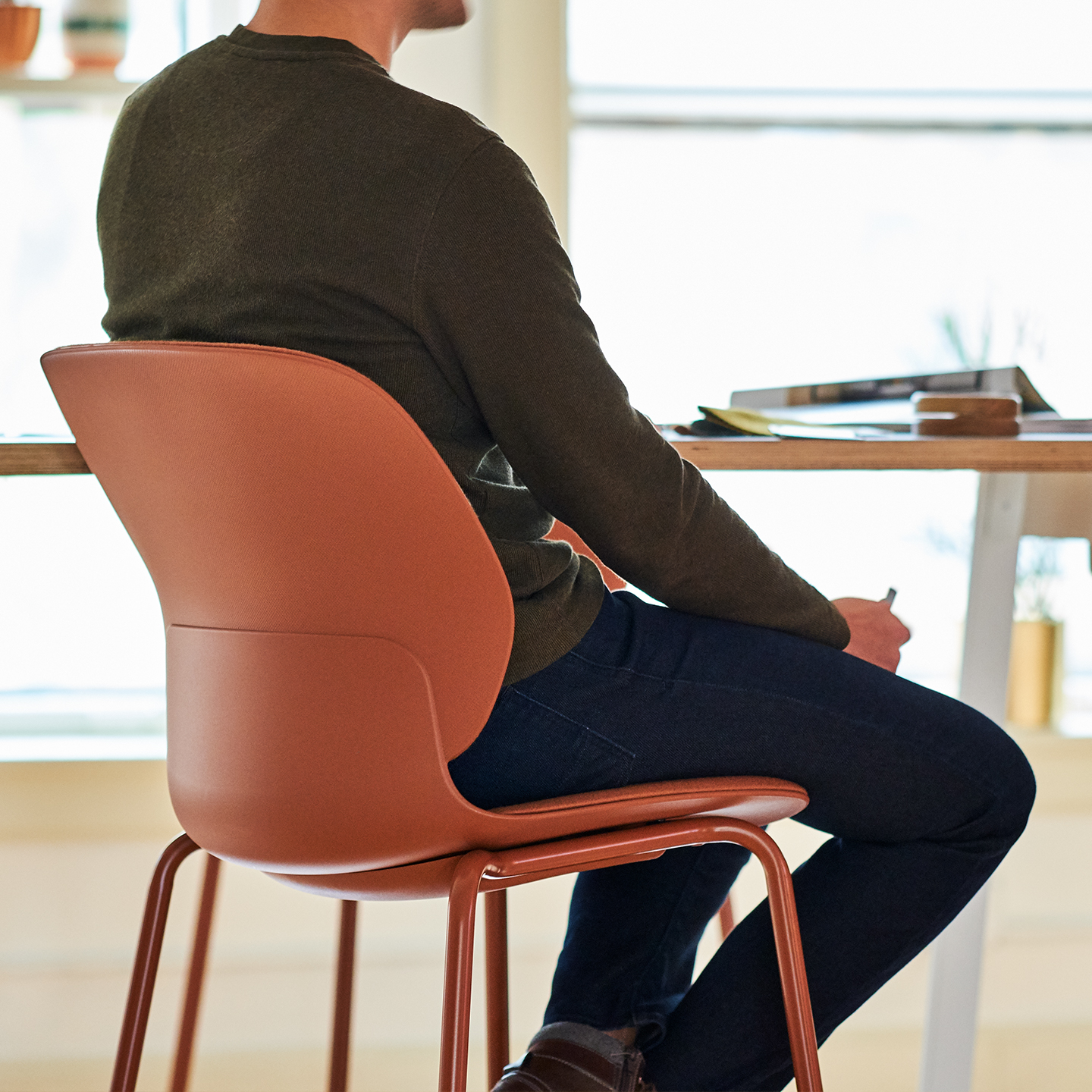 A Gentle, Inviting Way to Start Your Day
Center yourself, gather your thoughts, gear up for your day. Start your morning relaxed and refreshed with Maari. With its mix of materials—from wood to aluminum to fabric—Maari offers the physical and visual comfort that makes you feel at home. Its design was influenced by our knowledge of seat and back contours and Patricia Urquiola's design vision.
Collaborate in Complete Comfort
As you move through the day, Maari is there for you. Interacting or alone, you're always supported where you sit. Maari helps you create a variety of comfortable settings—to focus, interact, or relax—and foster well-being for people at work. Vary your seating options with five chair base styles and 5 stool styles. Change the look and function with options for arms, glides, and casters.