The result of a 3-year collaborative journey with Australian designer, Gavin Harris, Sakuru is an entire floor plate solution that focuses on flexibility and sustainability. The height-adjustable workstation/ table platform solves the ever-evolving demands of pivoting workplace floorplans through its "kit of parts" philosophy.
The Awards Jury praised Sakuru's "distinctive and personable look… it's possible to see how it could be utilised. Given it solves a lot of problems and supports many possible configurations, [we] can see its potential for commercial success."

More than 55 Good Design Awards Jurors evaluated each entry according to a strict set of design criteria which covers 'good design', 'design innovation' and 'design impact'. Projects recognised with a Good Design Award must demonstrate excellence in design and convince the Jury they are worthy of recognition at this level.

"Designed in Australia using locally-sourced materials and Australian manufacturing capabilities, Sakuru represents the very best of what this country has to offer," explains Cory Cvetkovic, Haworth Australia's Managing Director.

Sakuru is the first product by a major global office furniture manufacturer to receive an "Australian Made Campaign" accreditation and registration. Designed by Australians for Australians, it's endless adaptability to an evolving workplace lets businesses create single collaborative team workspaces or accommodate multiple teams working side by side as needed.

"We wanted to create a simple 'platform' to build all of a modern office's major work-setting requirements from the same structural components," explains Mr Harris. "We envisioned it would support individual, group, linear, radiating, meeting and collaborative workstyles using one kit of parts while delivering easily retrofitted and cost-effective height-adjustability for greater employee wellbeing."

Sakuru's win is even more impressive when viewed against the record number of submissions the 2020 Good Design Awards attracted—judges evaluated an astonishing 835 design projects in this year's international design awards.

"Receiving a Good Design Award is a significant achievement given the very high calibre and record number of entries received in 2020," says Dr Brandon Gien, CEO of Good Design Australia.

"There's no doubt it's been a really tough year for everyone, so it's nice to share some good news for a change," he adds. "The projects represented in this year's Good Design Awards shine a positive light on our creative and innovative capacity as human beings."

"Australia's Good Design Awards are more than a symbol of design excellence—they represent the hard work and dedication towards an innovative outcome that will ultimately make our lives better. These projects showcase the sheer brilliance of design and the potential it has to improve our world," says Dr Gien.
"It's a true honour to have been awarded this accolade. To have received such, is a real testament to the tremendous amount of work that the team have undertaken over the past three years," explains Mr Cvetkovic. As an organisation with a core value of "leading by design", this accolade truly solidifies and demonstrates that "Design" is a key element in the Haworth DNA.
To explore the range further visit: Sakuru webpage
For more media information, please contact [email protected]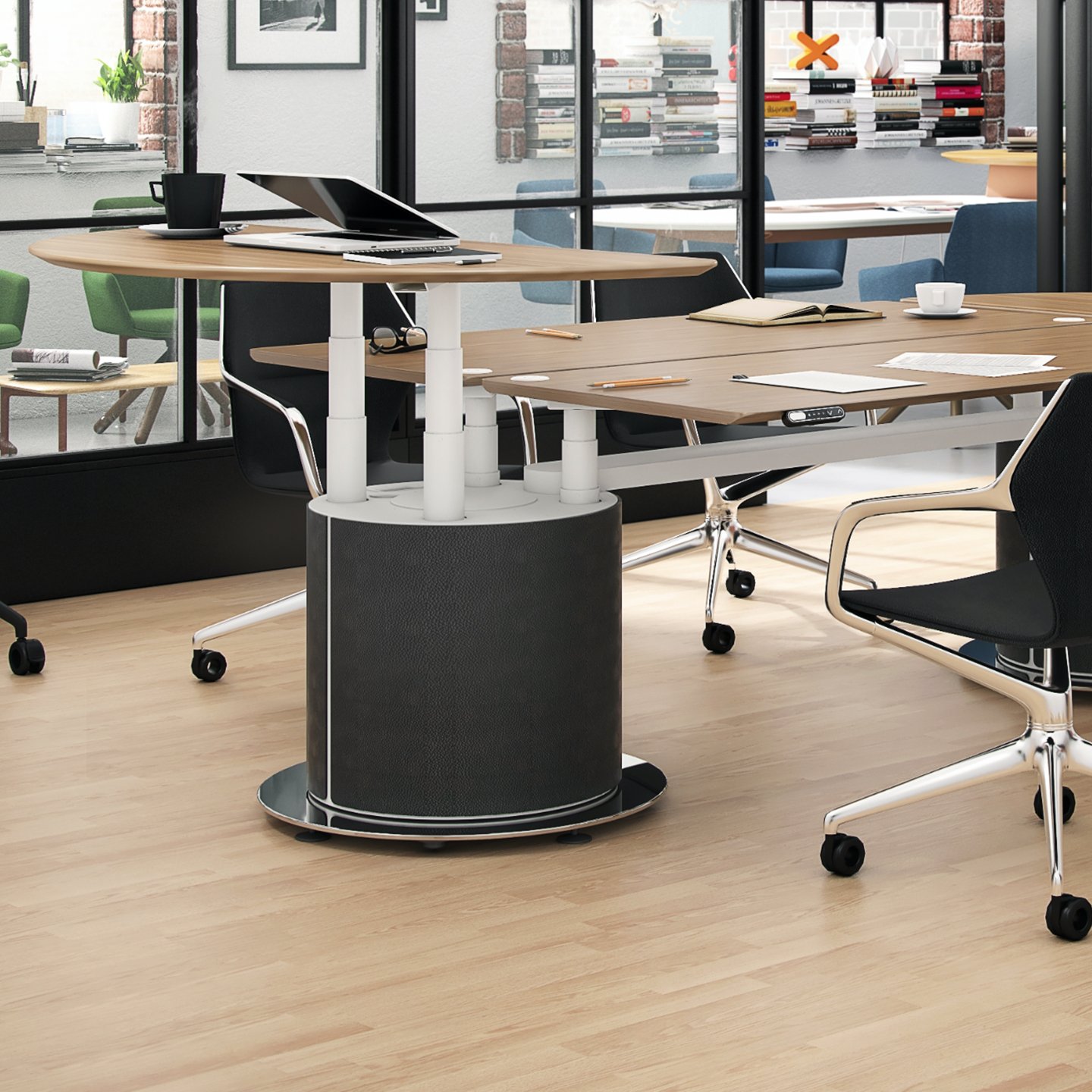 About Haworth
Haworth Australia has been servicing the Australian commercial furniture industry since 1996. A member of the Haworth Inc group of companies that have been operating in North America, Europe, Asia and the Pacific since 1948, Haworth designs, manufactures and supplies furniture worldwide.
Haworth designs and manufactures product solutions that help corporations create inspiring spaces. The breadth and strength of its portfolio form the foundation for creating an Organic Workspace that keeps businesses nimble and making the most of their investment.
The company invests in research, design, and acquisitions that expand its portfolio and network to meet changing market dynamics. Haworth aligns its strategies to ensure it delivers the workplace knowledge, innovation, design, and global expertise required to enable its customers' success.
About the Good Design Awards.
The annual Good Design Awards is Australia's oldest and most prestigious international awards for design and innovation, with a proud history dating back to 1958. The Awards celebrate the best new products and services on the Australian market, excellence in architectural design, engineering, fashion, digital and communication design, design strategy, social impact design and young designers.