Intuity Park Bench overview
Depending on the activity, Intuity Park Bench offers a playful range of work tools that suit the unique requirements of the individual. To support spontaneous collaboration, or quick touch-downs Park Bench ensures you can always find somewhere to place your belongings. The table provides features such as hooks for your handbags and a foot rest which can act as a platform for heavier luggage.

Meanwhile, distinctive leg and table options with variety of colour options provide unique flavours, and Intuity Park Bench standing height on wheels can be easily moved or re-oriented to create new office configurations or support distancing requirements.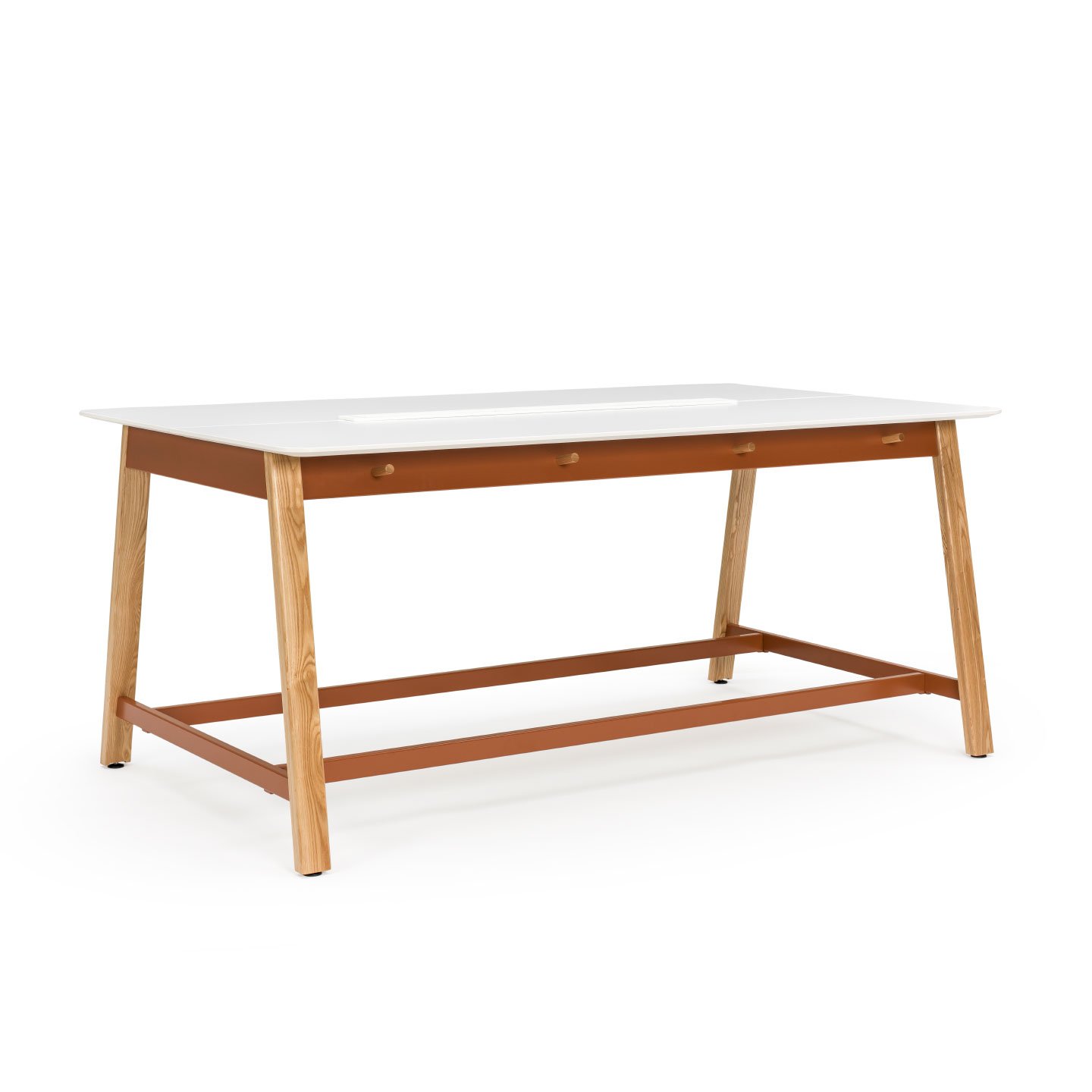 Online Configurator
Create your ideal model, tailoring the options and finishes to your tastes.