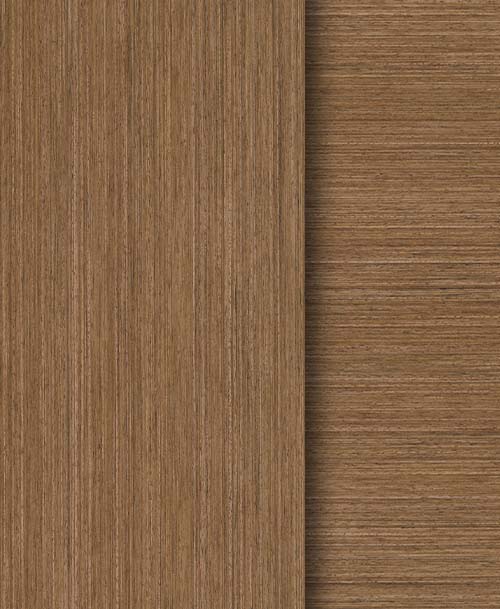 Walnut Grove
Grade A

Introducing Walnut Grove, a double cut walnut veneer with a rich, natural appearance and enhanced sustainability.  Walnut Grove utilizes shorter veneer cuts, which saves some of the valuable hardwood resource and further enhances the sustainability of the final product. The well-ordered stacking and overlapping of the special veneer cuts leads to the subtle curves in the texture responsible for the natural appearance. You'll find Walnut Grove to be similar to our existing Hazel veneer, with the key differences being the enriched natural texture and enhanced sustainability.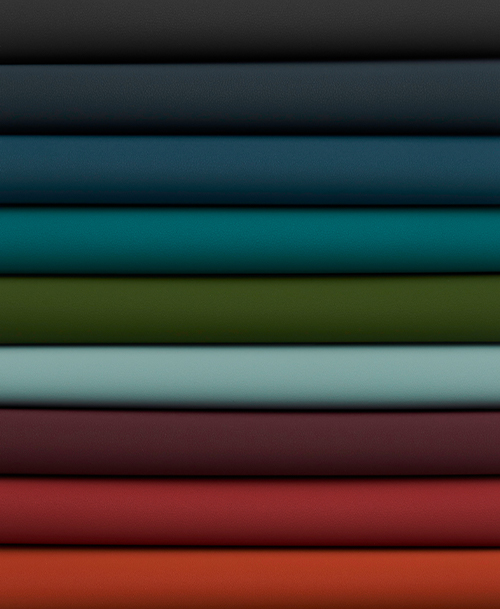 Pemberton – Seating Upholstery
Grade B
Introducing Pemberton, a polyurethane faux leather upholstery textile that is now available through Haworth's collection of standard materials. With a sophisticated matte surface texture, Pemberton is offered in 23 rich, saturated colors. Pemberton is ink resistant and bleach cleanable with a 10% solution, making it an ideal option for both office and healthcare environments. 
View the palette of 23 colors
Content: 100% POLYURETHANE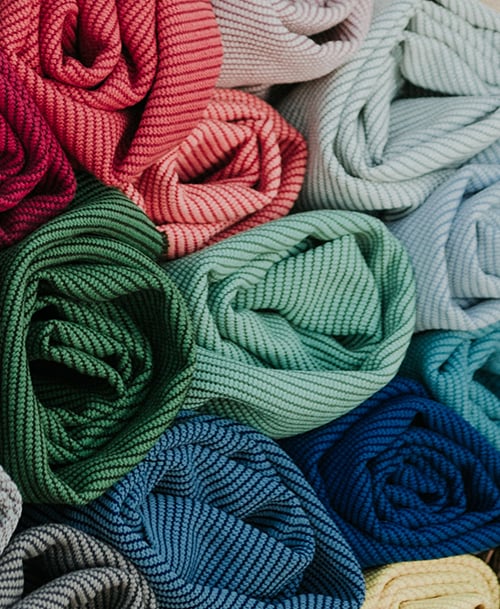 Oceanic – Seating Upholstery
Grade C
Made entirely from upcycled plastic, Oceanic uses discarded marine debris and other post-consumer waste collected through the SEAQUAL Initiative to create a beautiful, sustainable, responsibly sourced fabric—now available on Haworth seating.
View the palette of 16 colors
Content: 100% recycled polyester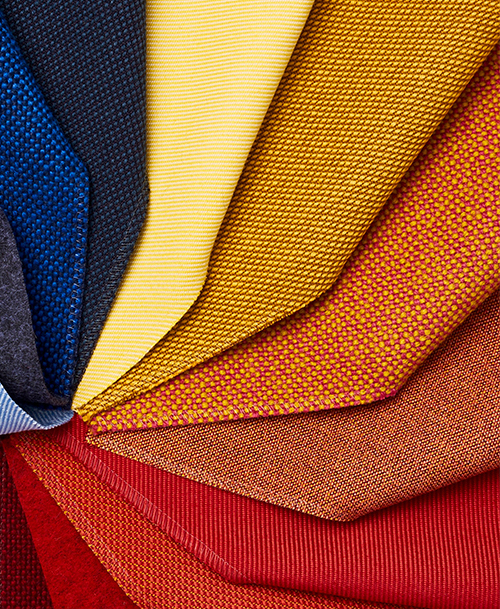 Kvadrat Global Palette

Five Kvadrat textiles have been added to our global material offering for easy specification anywhere in the world.  These high-design, crafted textiles perfectly complement Haworth's product platform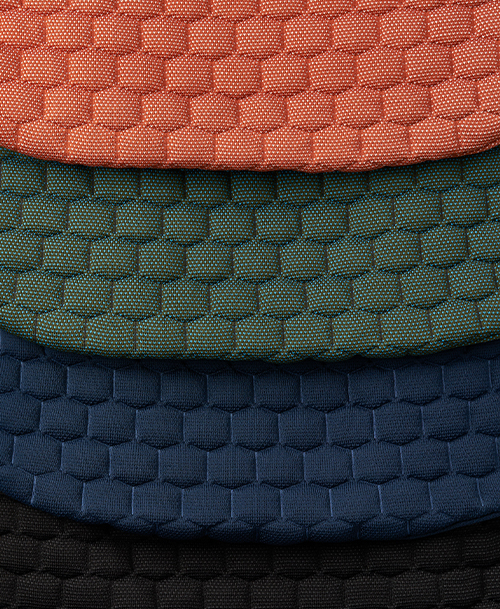 FERN KNIT - Seating Upholstery
by Surface Materials | Jul 01, 2020
Grade C
We've taken Fern, our most innovative task chair, and created an even more luxurious experience. The new knit back from Haworth Digital Knits brings a warm aesthetic that complements Fern's edgeless comfort. Lofted-knit quilting welcomes you with flex for movement and a plush, breathable extra layer of comfort.
Offered in five rich colors.
Content: 75% Polyamide, 25% Polyester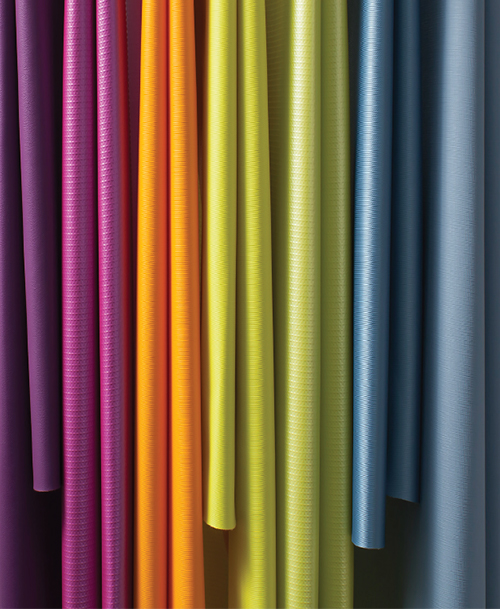 Momentum Alliance - Performance Seating Upholstery
by Surface Materials | Jul 01, 2020
Eleven new high performance Momentum textiles have been added to our Alliance program.  All of these beautiful, colorful textiles are bleach-cleanable, as well as sustainable, which makes them a desirable choice, especially in today's market.  These coated and woven textiles can be used across the floorplate in individual, shared, and retreat spaces.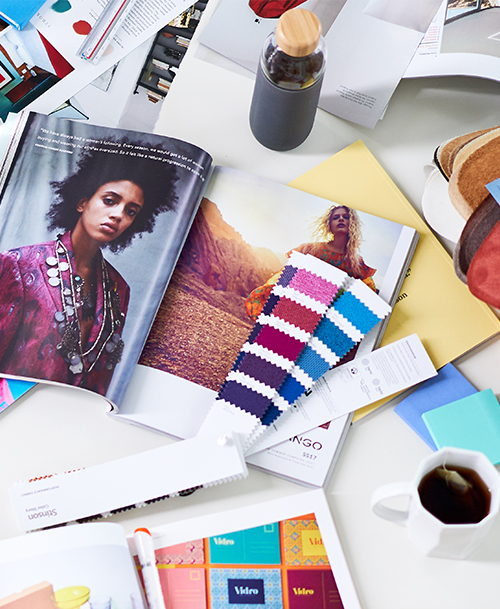 Surface Materials Inspiration Guide
by Surface Materials | Feb 28, 2020
Corporate environments are evolving to accommodate changing organizational cultures, shifting demographics, and varied workstyles. Offices are becoming more and more diversified, with design focusing on people and the relationship they have with their workspace. It's human-centric approach that keeps people comfortable, engaged, and inspired.
In the latest trends, we're seeing workplace designs that celebrate the human experience and nurture well-being, as well as some that strike a compelling balance of two seemingly different aesthetics. On the following pages you'll discover seven top trends in workplace design and how materials, finishes, and colors can be used to reflect them.

Learn more about trends in surface materials.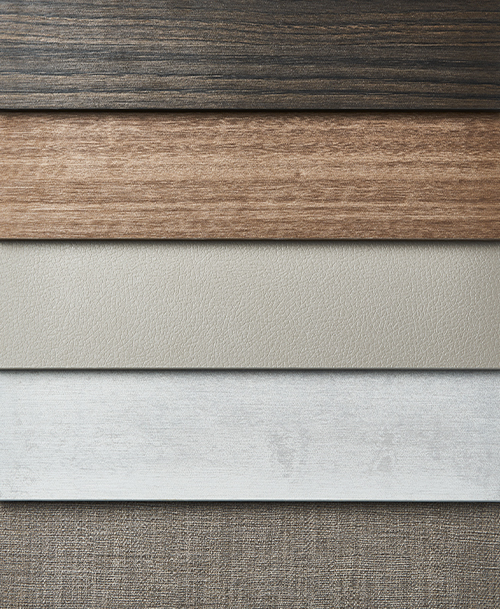 Premium Textured Laminates
by Surface Materials | Feb 01, 2020
Grade E
Seven new laminate designs from Italy are making their debut in Grade E.  These are premium laminates of unparalleled beauty and realism, unlike anything else on the market today.  Available with matching edgeband on select products.
Wood Tones:  Hay, Drift, Pecan & Molasses:
These four natural wood tone designs span from light to dark.  Wood grain laminates have come a long way, but these are really exceptional.  The print, texture and complex color combinations make these new additions very compelling, and difficult to tell the difference from their  natural wood inspiration.
Tanned:
The graining of a natural leather was used as inspiration for this subtle and simple design.  The mid tone color will work in warm or cool interior settings,  and add a richness and dimension to any application.
Hatch:
The graphic of Hatch is reminiscent of a soft linen textile.  The balanced "etched" design, and appropriate scale, offers great flexibility for large and small furniture pieces.  
Mineral:
To round out the offering, we added the look of a casual, industrial material like cement.   The scale, color and accuracy of the print is really convincing.