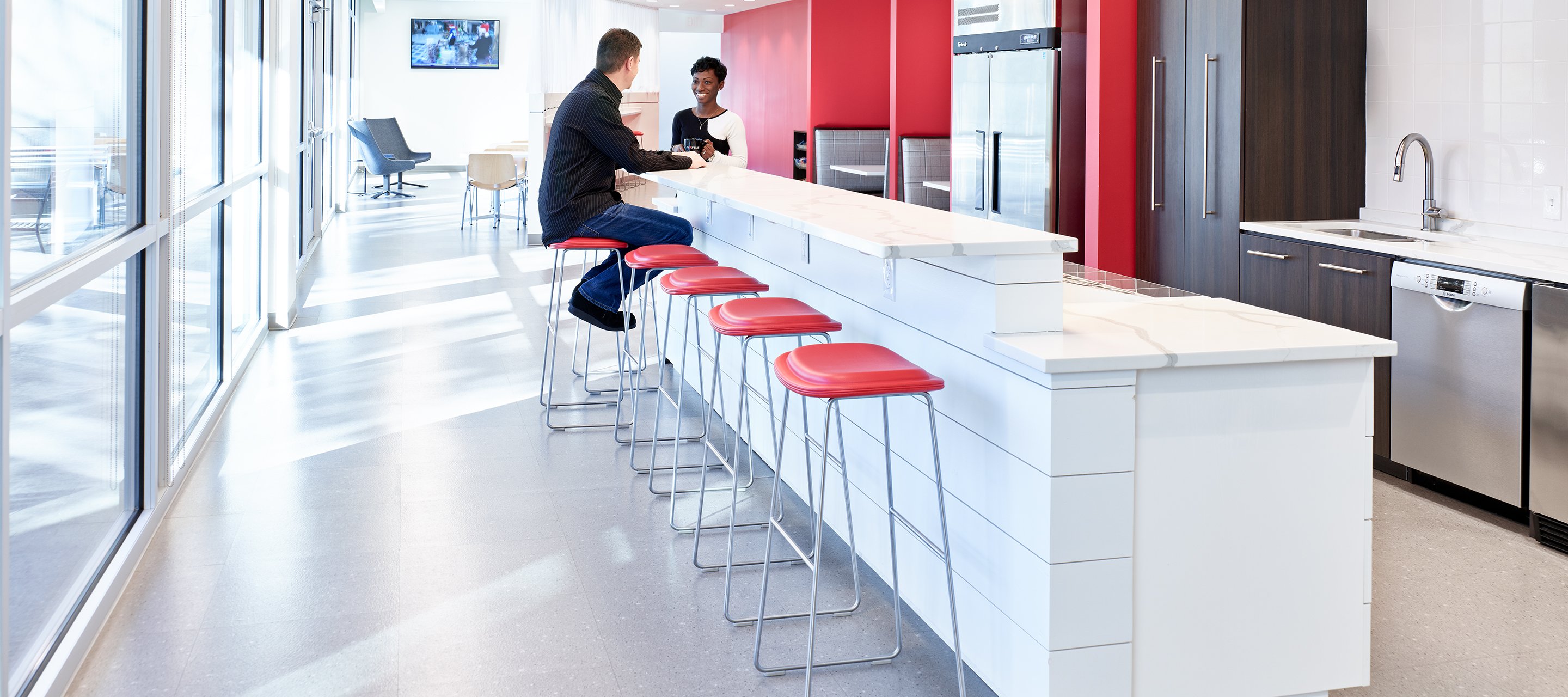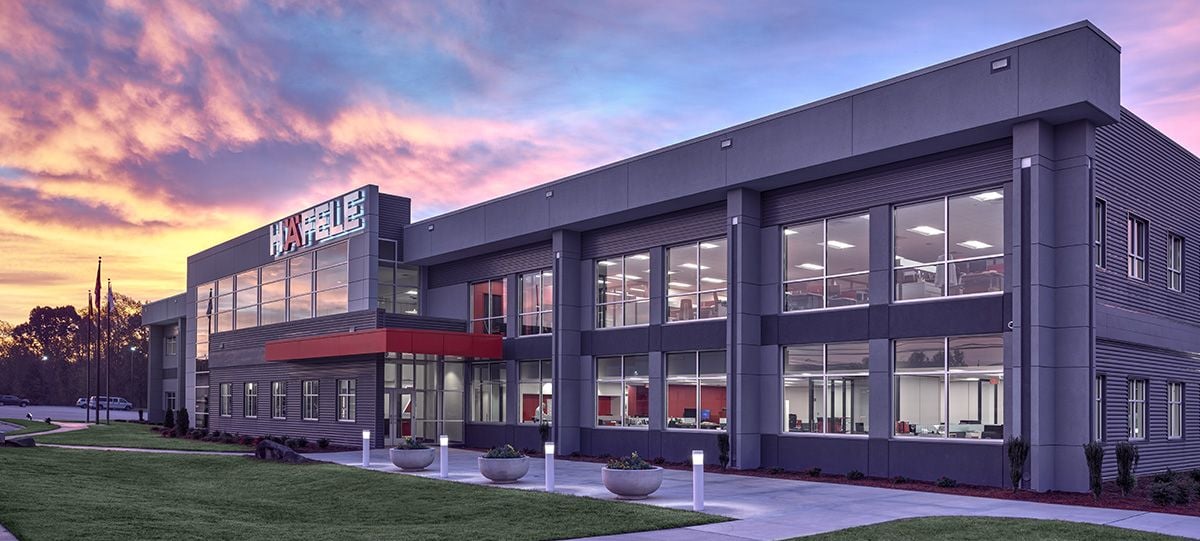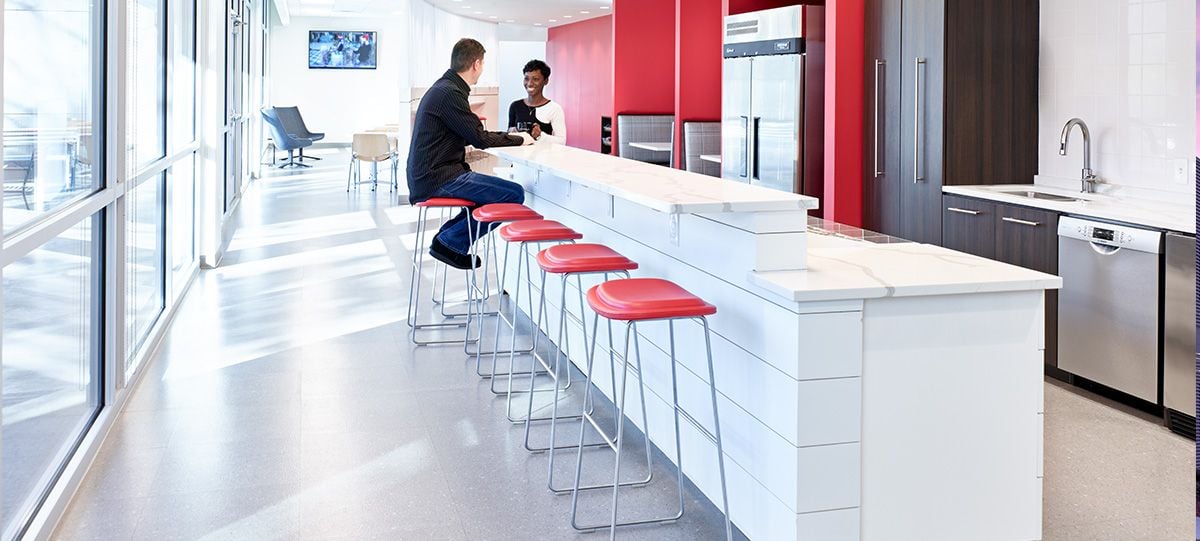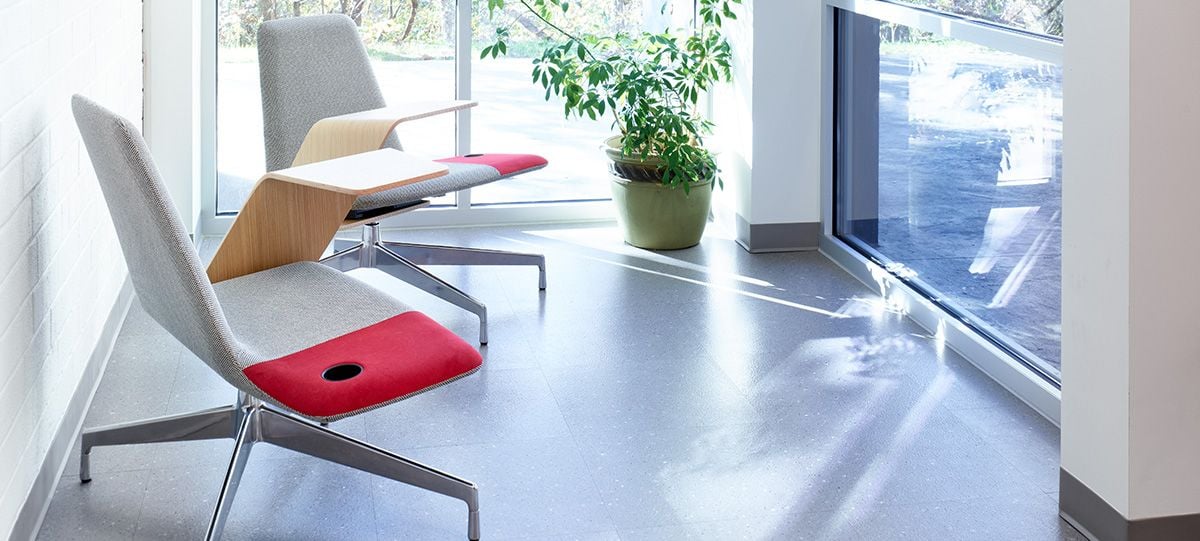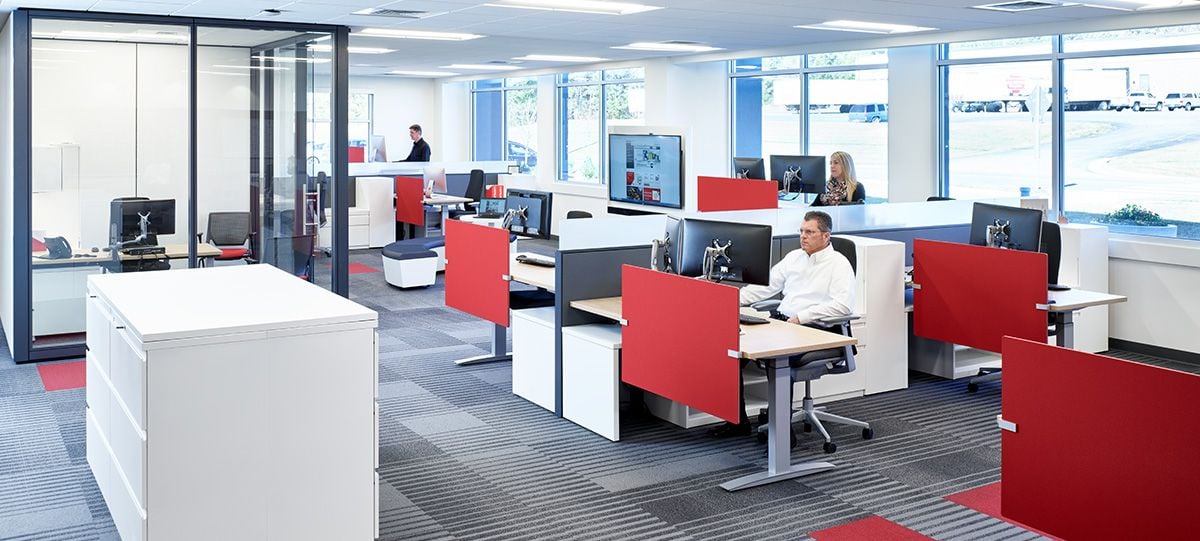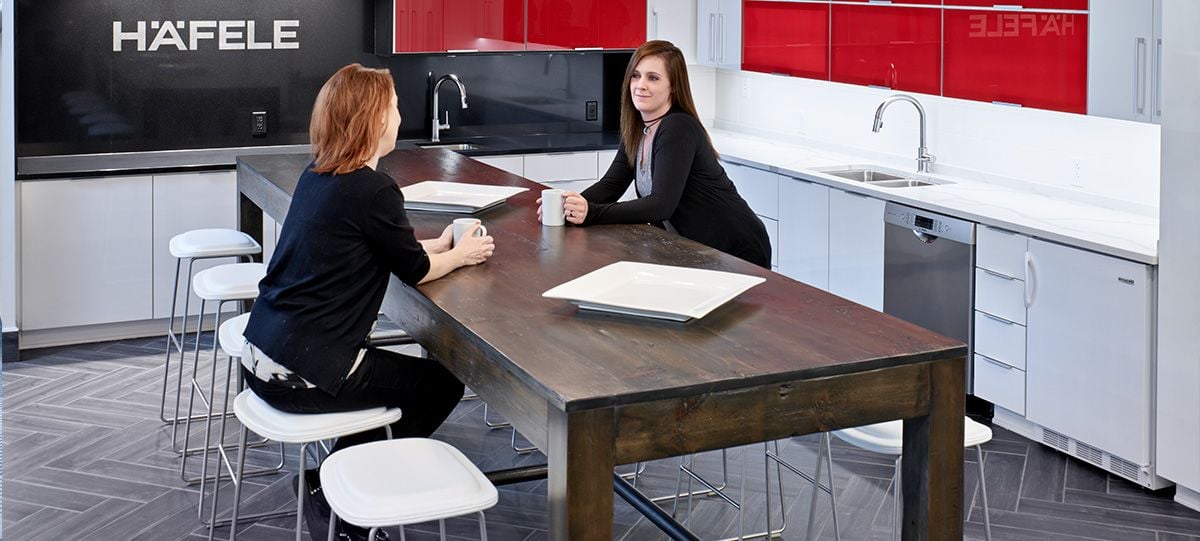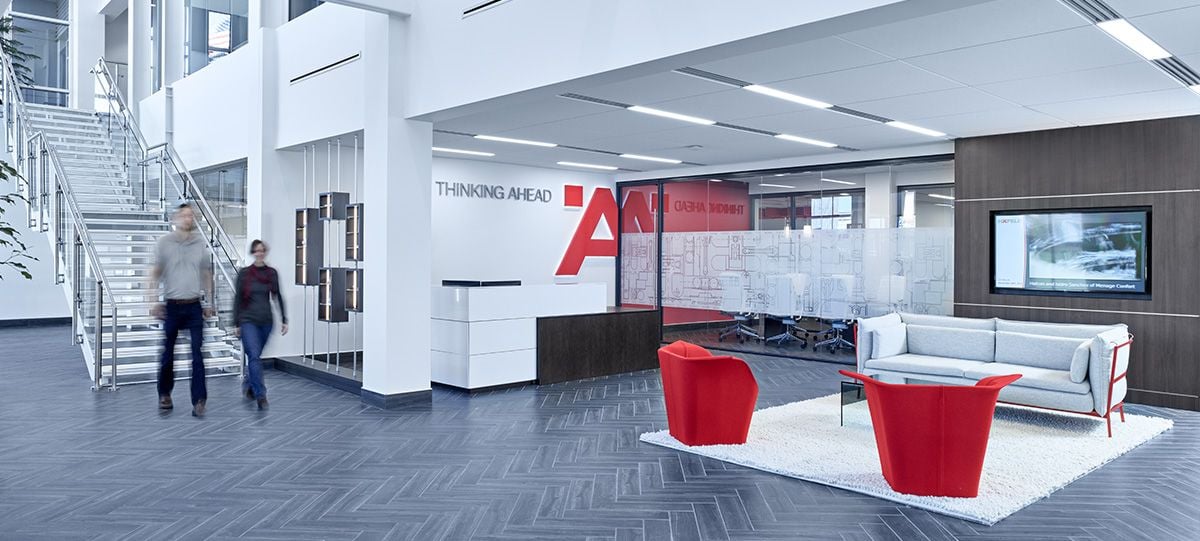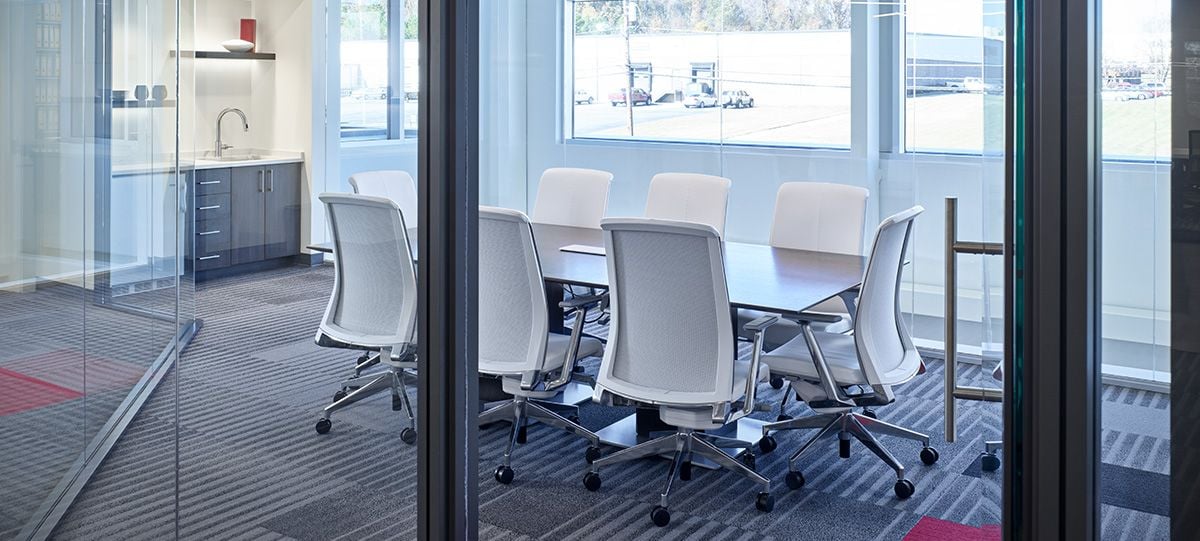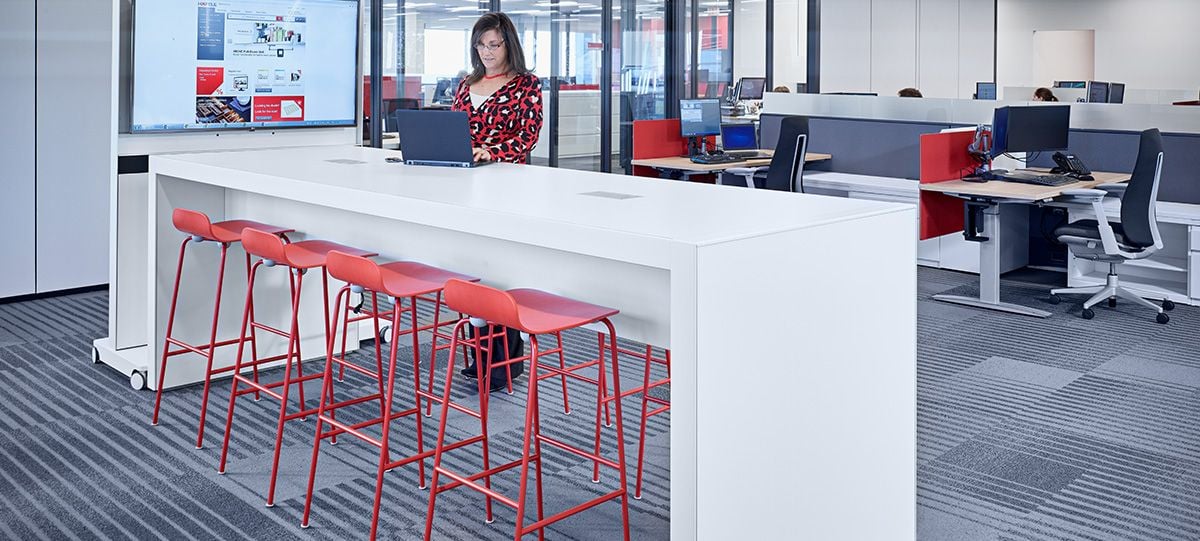 Häfele America Co., a leading provider of furniture fittings, architectural hardware, and electronic locking systems, completed an impressive contemporary building that expands their existing space while representing the inspiration and innovation Häfele is known for around the world.
Hi Pad Stools in the café area provide places to casually perch for a quick bite or impromptu meeting. Indoors, booths and café tables offer choices for collaboration. Outdoor seating enables people to get fresh air while working.
The facility incorporates a great deal of glass to more efficiently make use of natural light—an important feature to improve employee well-being, productivity, and performance.
A contemporary floorplan includes a mix of Planes height-adjustable individual workstations and private offices for focus work, and open, ancillary spaces to support collaboration for teams.
Refreshment areas are used for small group gatherings, presentations, casual meetings, and collaborating in relaxing spaces with access to food and beverages.
An impressive architectural main atrium and open staircase to the second-floor executive offices allow for accessibility and visibility, a place to gather, and an opportunity for Häfele to express their values, vision, and brand.
Larger conference rooms surrounded by glass walls bring in natural light while preserving privacy. Complemented by comfortable seating for longer meetings, these spaces provide bright, refreshing environments for meeting.
The workspace features an open floorplan with variety and choice in furnishings—fostering creativity and collaboration, and driving innovation.