Catalyst for collaboration.
Creativity and innovation can take shape at a moment's notice with Immerse. A catalyst for spontaneous collaboration, each worksurface creates a social hub that invites serendipity, variety, and choice in the workplace.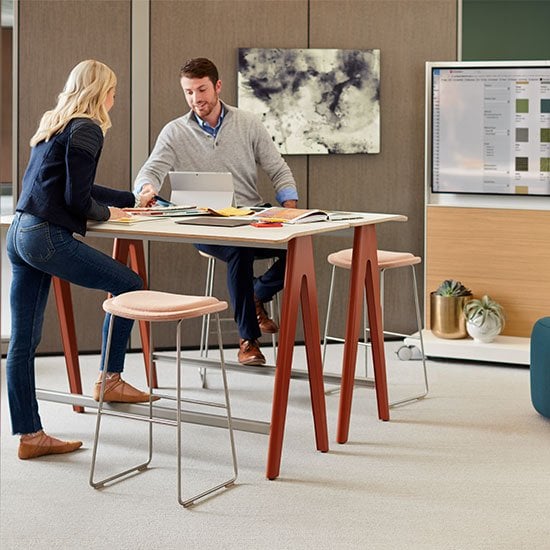 Happily engaged.
Culture can't be forced or manufactured. But it can be nurtured. Immerse captures the feeling of home in the workplace. Warm and welcoming, the tables' comfortable, people-centric design keeps everyone inspired and engaged.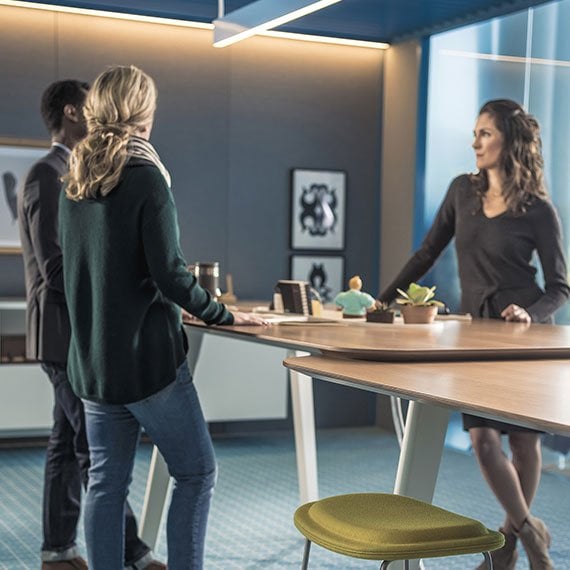 Positive energy.
It's proven. Healthy humans create positive energy that delivers better performance in the workplace. Immerse focuses on our natural movements, creating a landscape for you to sit, stand, and support your overall well-being.