Poppy Lounge Overview
Poppy office lounge chair offers a light aesthetic through its organic shape, curved lines, and array of inviting colors. This indoor lounge chair comes in two base styles to accommodate variety in aesthetic and application.
Versatile & Accommodating
Poppy creates inviting spaces with the visual comfort and tactile softness of home. It offers the perfect seating solution for more open applications with side, coffee, or personal laptop tables, providing destinations for individual work or casual meetings.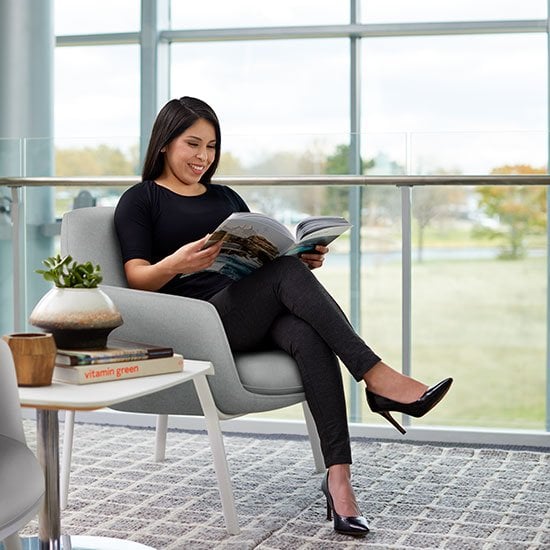 Make it your own
Take a look at our configuration tools and explore all the options Haworth products have to offer
$2,445.33 list price as shown
Standard lead time: 45 days plus shipping