Because Life Changes
Reconfigure your space as often as you like to create inviting alternative work spaces or spots to relax and socialize. Pair these seating elements with Bandas Space runners, and furniture appears to flow right onto the floor. Because all Bandas Space pieces are handcrafted, each one is unique as the woman who creates it. Durable, yet soft and beautiful, the textured materials evoke a rich warmth with patterns of neutral tones and pops of color.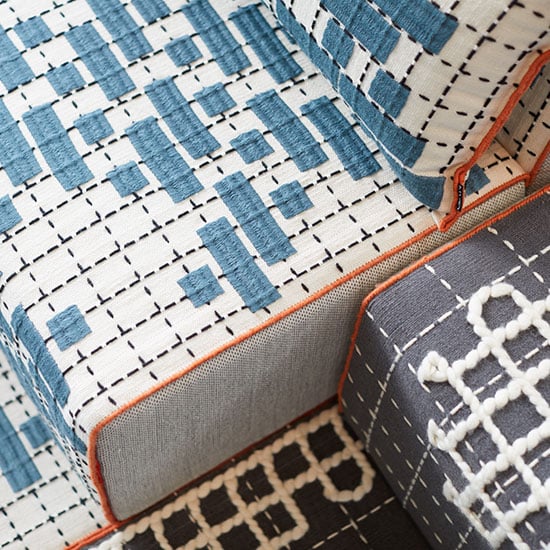 Unlimited Possibilities
Bandas Space is a playful line of rugs with unlimited flexibility. Use them alone, place them end to end for a long runner, or mix and match patterns to create wider rugs with unique designs. Crafted of 100 percent wool and embellished with a variety of decorative techniques, Bandas Space brings warmth and comfort to the workplace.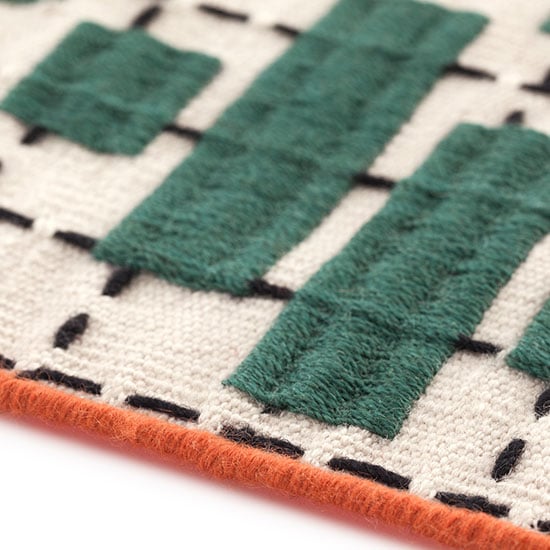 Make it your own
Take a look at our configuration tools and explore all the options Haworth products have to offer
$1,250.00 list price as shown
Standard lead time: 20 days plus shipping