CareFit Slim Laptop Cart Overview
At a patient's bedside, in a hallway, or in other high traffic areas, mobile carts offer a versatile point-of-care solution. This height-adjustable cart adapts to each caregiver for computer use, writing, and other tasks while sitting or standing.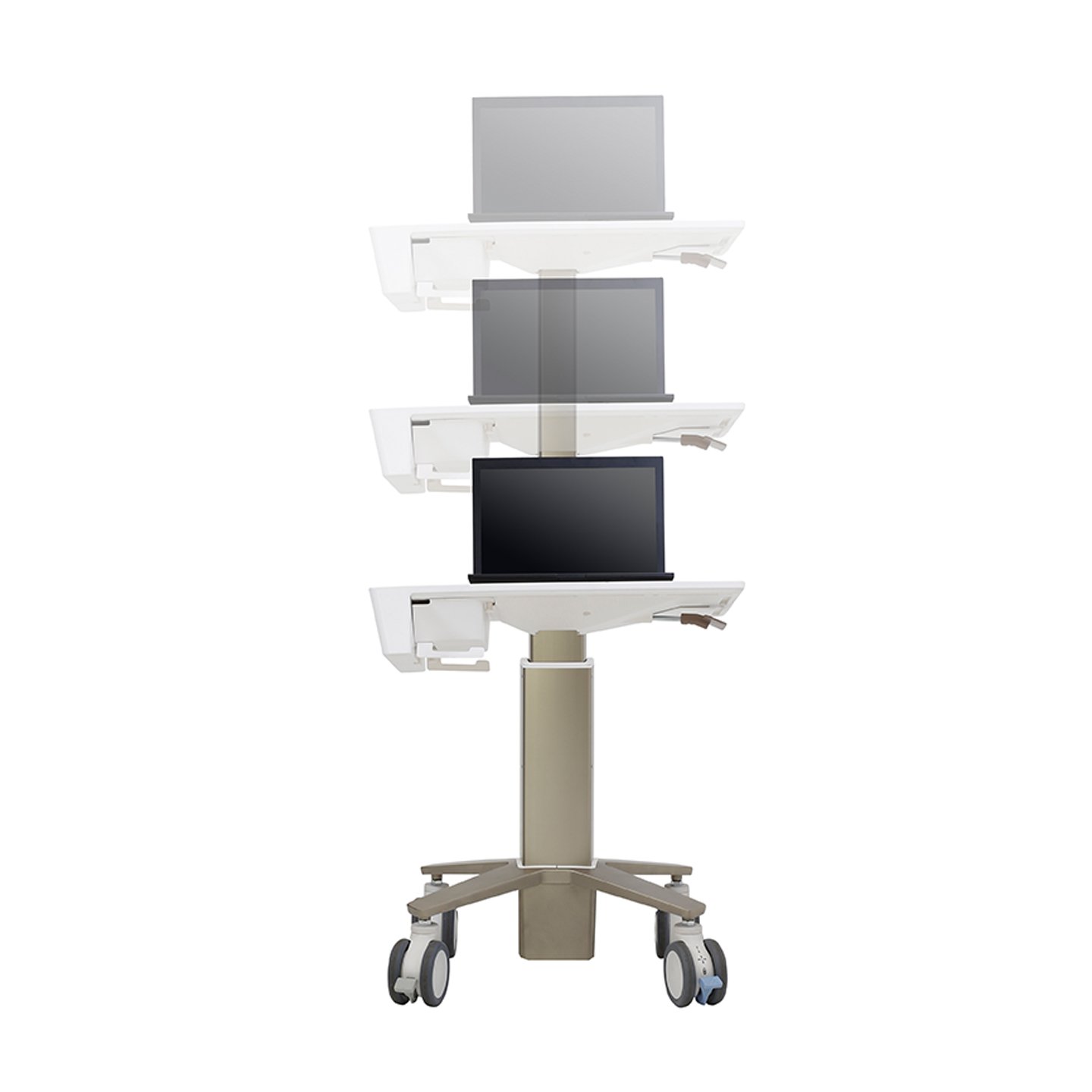 Haworth + Ergotron
A pioneer in ergonomic solutions, Ergotron has nearly 40 years of experience enhancing workflows to help health professionals thrive and drive positive patient experiences. Through our partnership with Ergotron, we offer an expanded healthcare portfolio that integrates with our other products to better support happier, healthier caregivers, who can then provide better patient care—now and as needs evolve.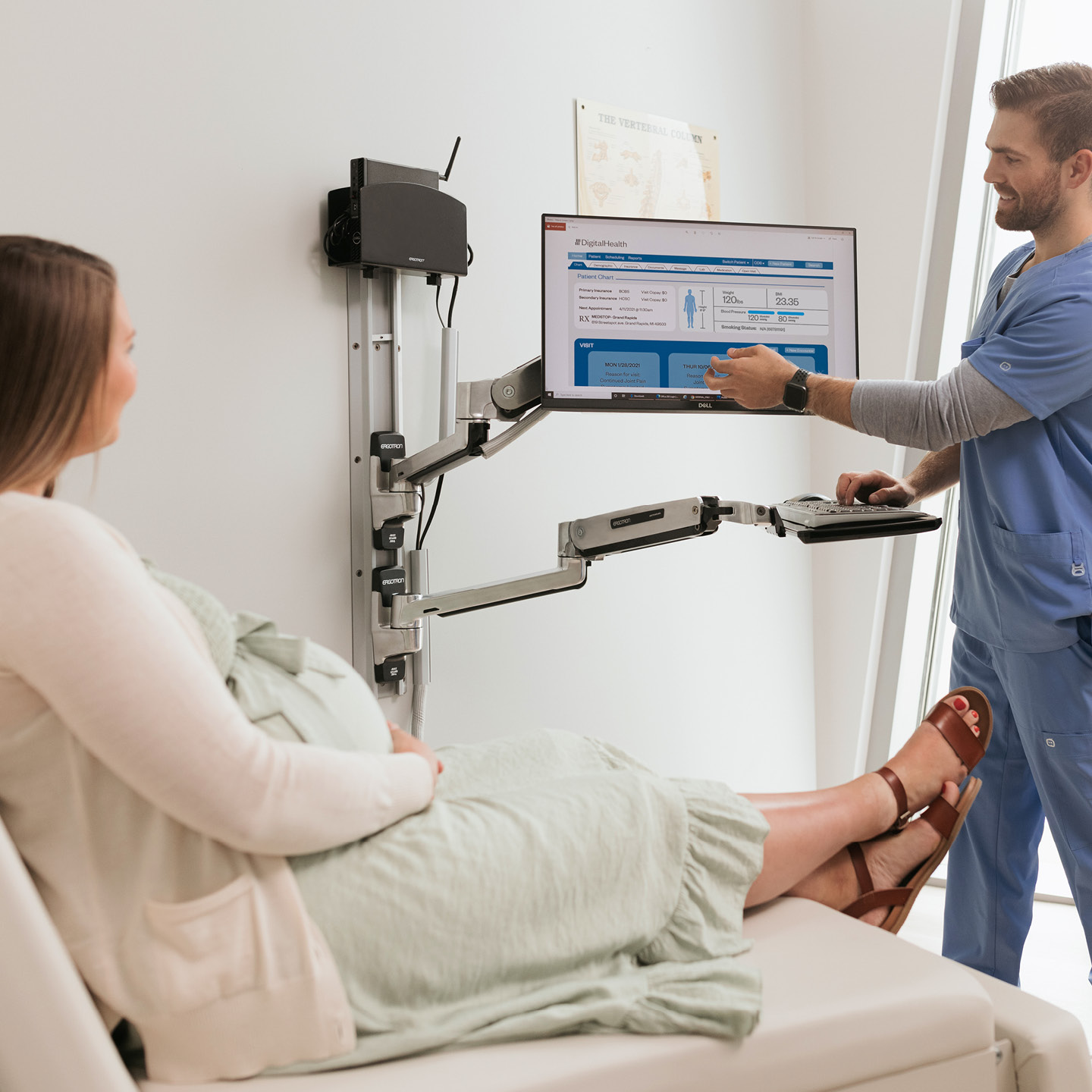 Enhancing Workflows for Patient-First Care
Caregivers need reliable access to data and technology to support flexible workflows and help keep their focus on each patient. Ergotron's professional-grade products bring technology and supplies to the point of need and ergonomically support a variety of postures to meet the unique needs of each caregiver during each shift.