Compose Connections Overview
Create light-scale workspaces with a range of storage options and freestanding tables to support user choice and control.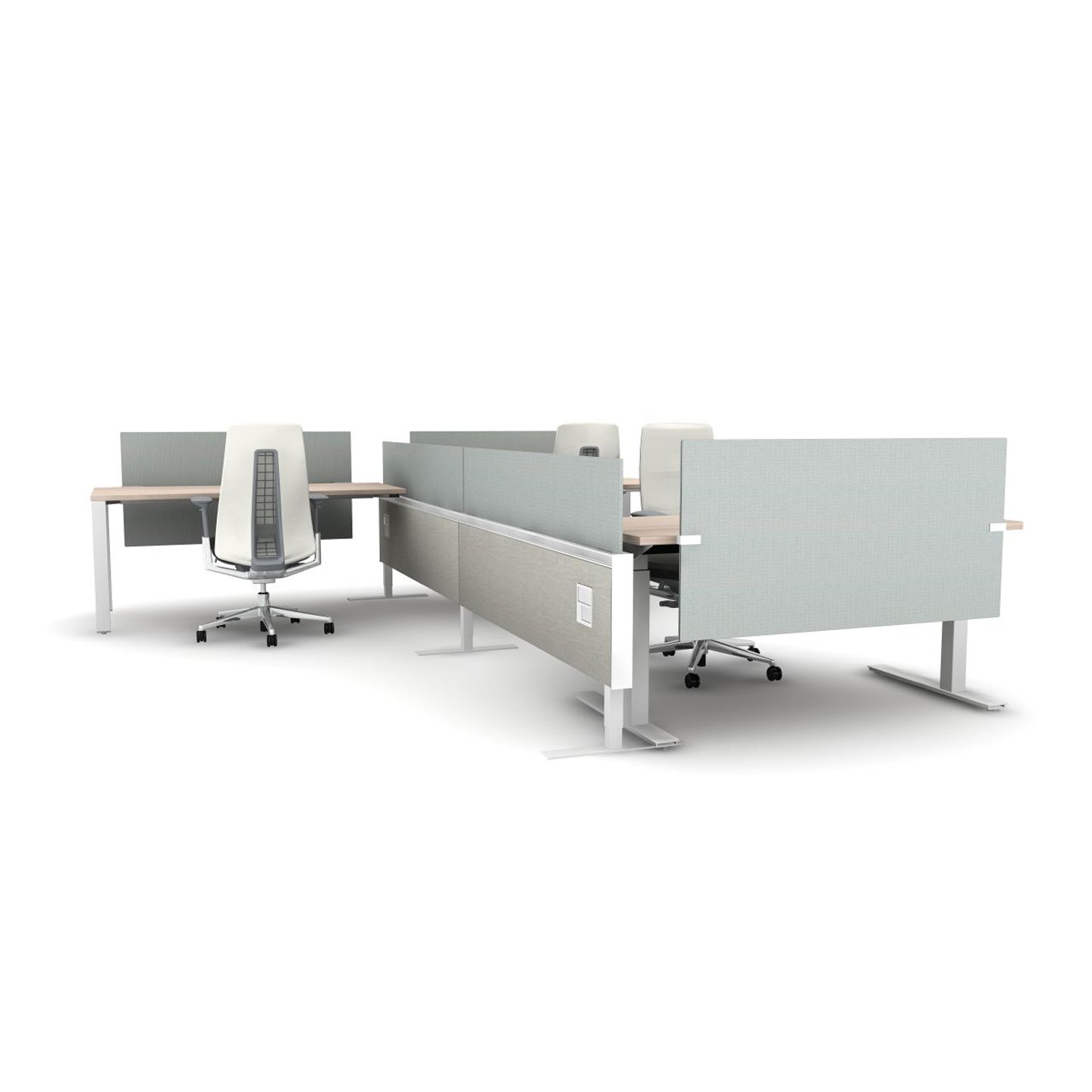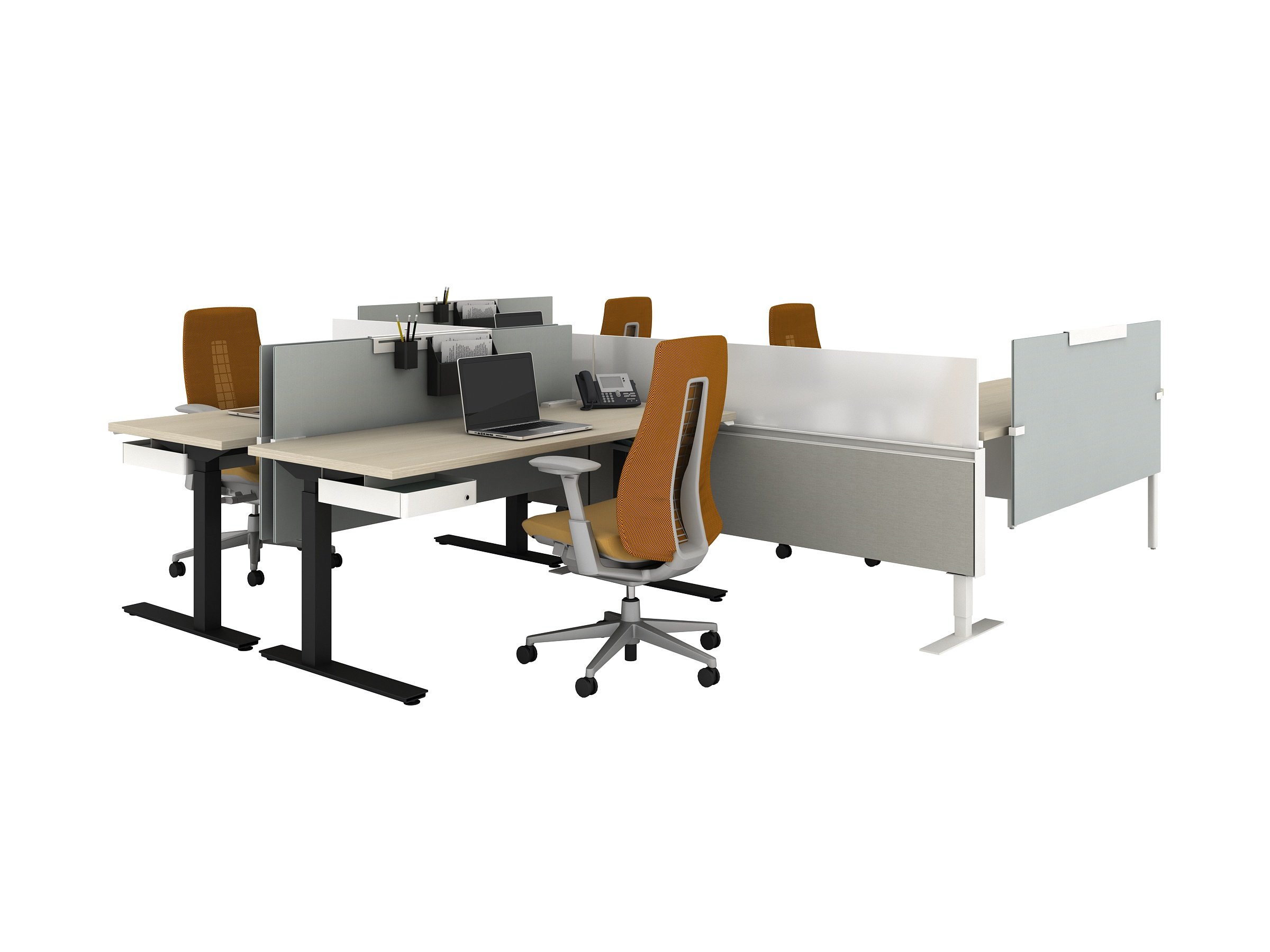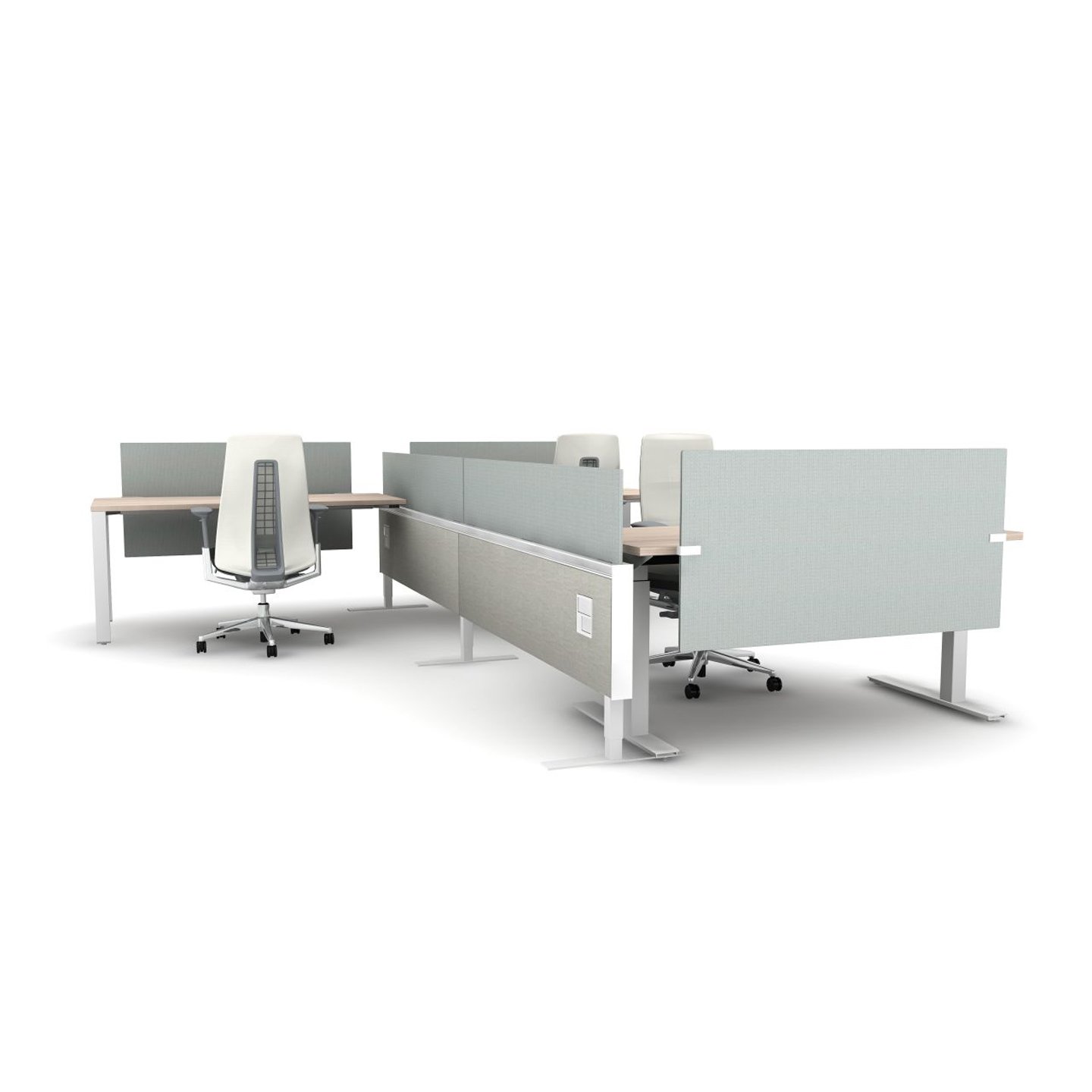 Enhances Open Plans
An alternative to traditional panel systems, Compose Connections enhances the benefits of open offices. Lighter in scale, this independent partition system creates personal workspaces with all the user control, accessibility, and functionality people need for individual work, while offering a more open design aesthetic to enhance the group collaboration and communication you want in your environment.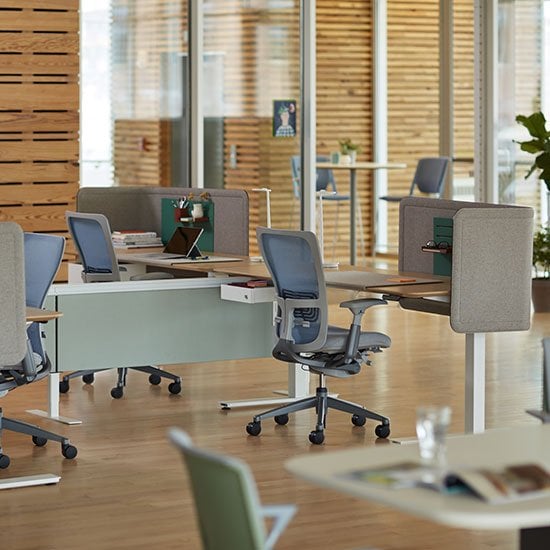 Support for Varying Workstyles
Compose Connections helps you optimize your space with workstation options to support a wide variety of workstyles and tasks. Freestanding desks, as well as fixed-height, height-adjustable, and mobile tables can all be arranged as needed anywhere along the independent spine to create personal workspaces that cater to each user's needs while supplying easy access to power, data, and technology. A variety of fixed surfaces, storage, and screens can also be attached to provide even more application possibilities.