• 3 min read
How Do You Enhance Resilience in the Workplace?
Buffer stress and prevent burnout by design
For many of us, the COVID-19 pandemic created a seismic shift in how we work. Work from anywhere is now widely utilized and accepted. Yet even with the flexibility to work at the office, home, and third places, workers are still at risk of experiencing stress and burnout. Both can lead to cynicism, reduced performance, and exhaustion.
In 2020, the Haworth research team conducted a nationwide survey to uncover aspects of the workplace that support or threaten performance and health. Our findings will help you understand the dynamics of the new work ecosystem, and how your organization can create an environment that leads to a more resilient workforce.
Factors Influencing On-Site and Remote Worker Performance
Ambient qualities—such as air quality, noise, daylight, biophilia, and temperature—are important in buffering stress for both on-site and remote workers. However, findings show that additional factors influence the performance of each group.
On-Site Workers
Performance for on-site workers depends on the legibility and culture of the workspace. Landmarks, visual access, architectural differentiation, and signage that enhance legibility allow for less friction throughout the workday. Culture is best experienced on-site. The built environment communicates values through design and is lived in the presence of colleagues. Alignment to the culture and finding support and trust within it are also vital to the success of on-site workers.
Remote Workers
Remote workers place more importance on user control and accessibility to coworkers. Their performance is significantly influenced by the ease and duration of access to coworkers, and the tools and time they need to engage with team members who are working remotely in other locations. Additionally, the ability to adjust table heights and orientation, as well as access to ergonomic seating, task lighting, headphones, and vertical panels to block visual distractions and display ideas.

How to Buffer Stress and Prevent Burnout
Work stress can contribute to burnout and vice versa—creating a vicious cycle that amplifies both. Many workers at risk for burnout experience the physical environment differently—in part due to sensory processing sensitivity (SPS) which our study found accounts for 30% of chronic stress.

Someone with SPS has a greater depth of processing and cognizance of subtleties in the environment, and they are "easily overstimulated, having stronger emotional responses [both positive and negative], and empathy to others' affective cues." Interestingly, this category includes 31% of the population, and managers are more likely to fall into this category.
Putting certain elements in place in your organization can help prevent some workplace stressors and foster stress recovery for building employee resilience.
On-Site Workers
Resources that help on-site workers avoid burnout include creating and maintaining a constructive organizational culture, providing supportive ambient qualities in the physical environment, and challenging and constructive job demands.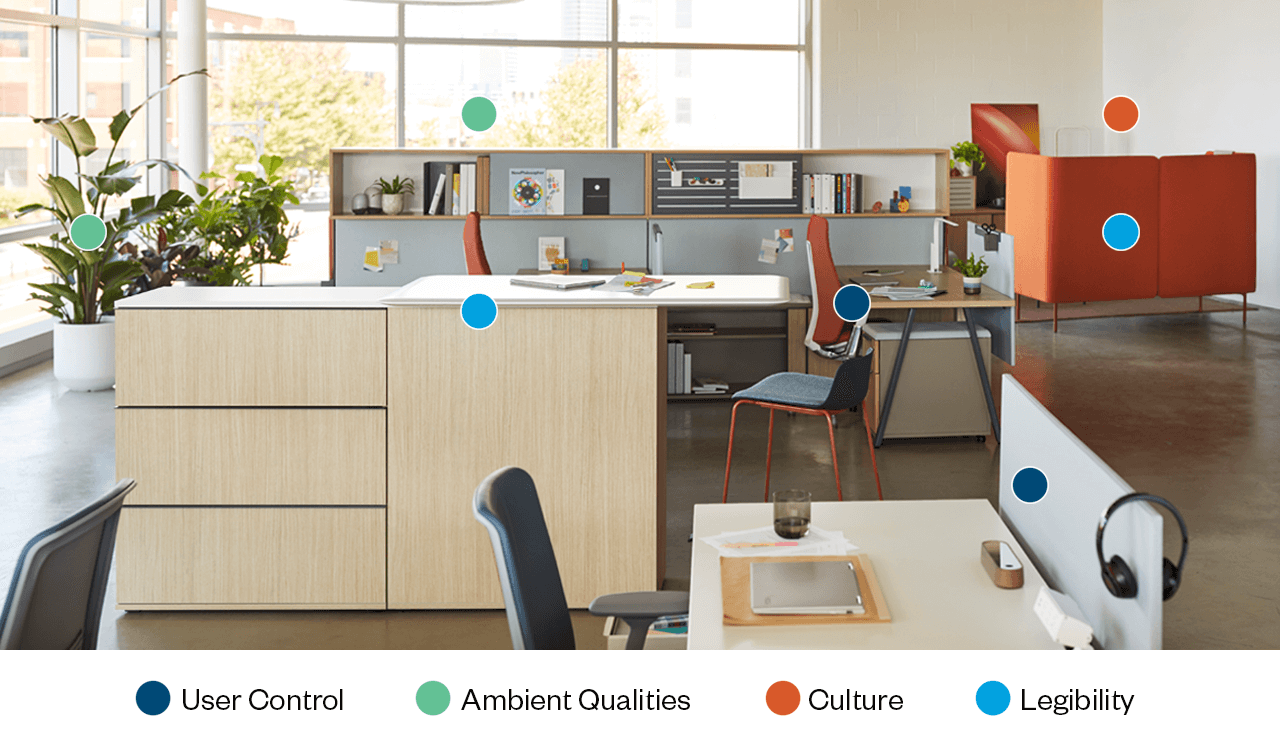 Remote Workers
Resources that help remote workers avoid burnout include investing in comfortable ambient qualities, user control of table height, chair adjustment, and lighting, as well as the use of task-specific tools and collaborative technology.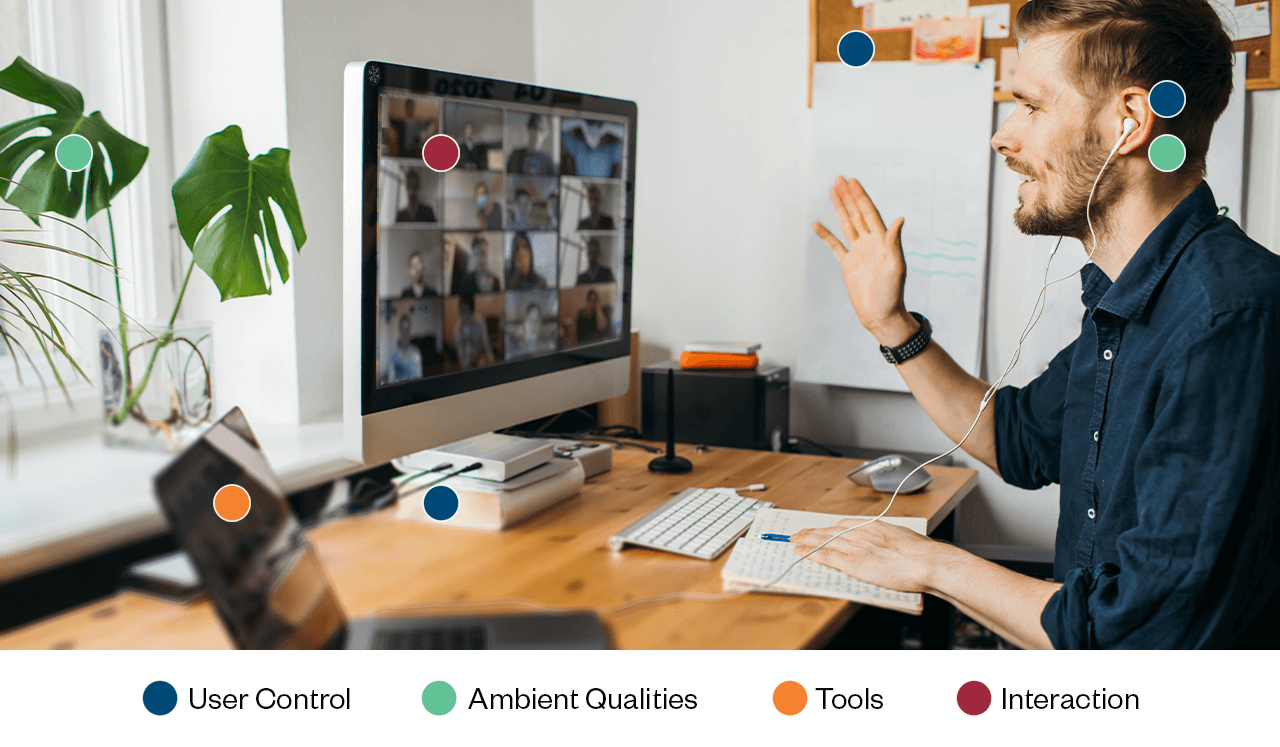 Support Overall Resilience
As we continue to move through the pandemic, it's clear that addressing the needs for individual performance and for those at risk for burnout—wherever they work—is vital for individual health and performance. Organizations that put measures in place to buffer workplace stressors and foster stress recovery for resilience can help prevent burnout. They'll get the added benefit of supporting resilience for the whole workforce.
Haworth plans to continue this research on workplace resilience. As we learn more, we'll share our findings with you on Spark. 

Join us February 4 at 11 am ET for a Haworth Connect event featuring Rachel Druckenmiller—founder of UNMUTED and keynote speaker—to learn about how to advocate for yourself and what you need, how to feel connected to your team and your loved ones, and how to respond to stress and uncertainty with confidence and mindfulness.