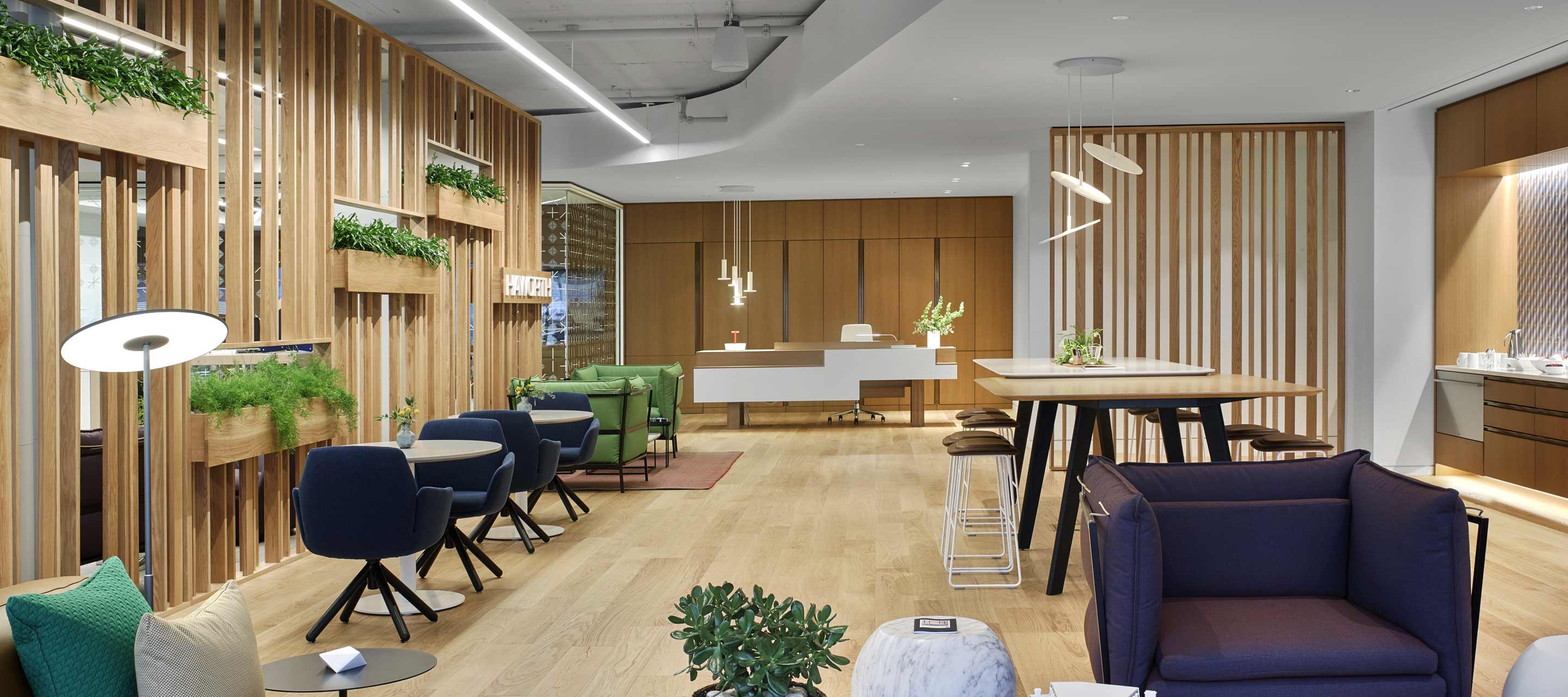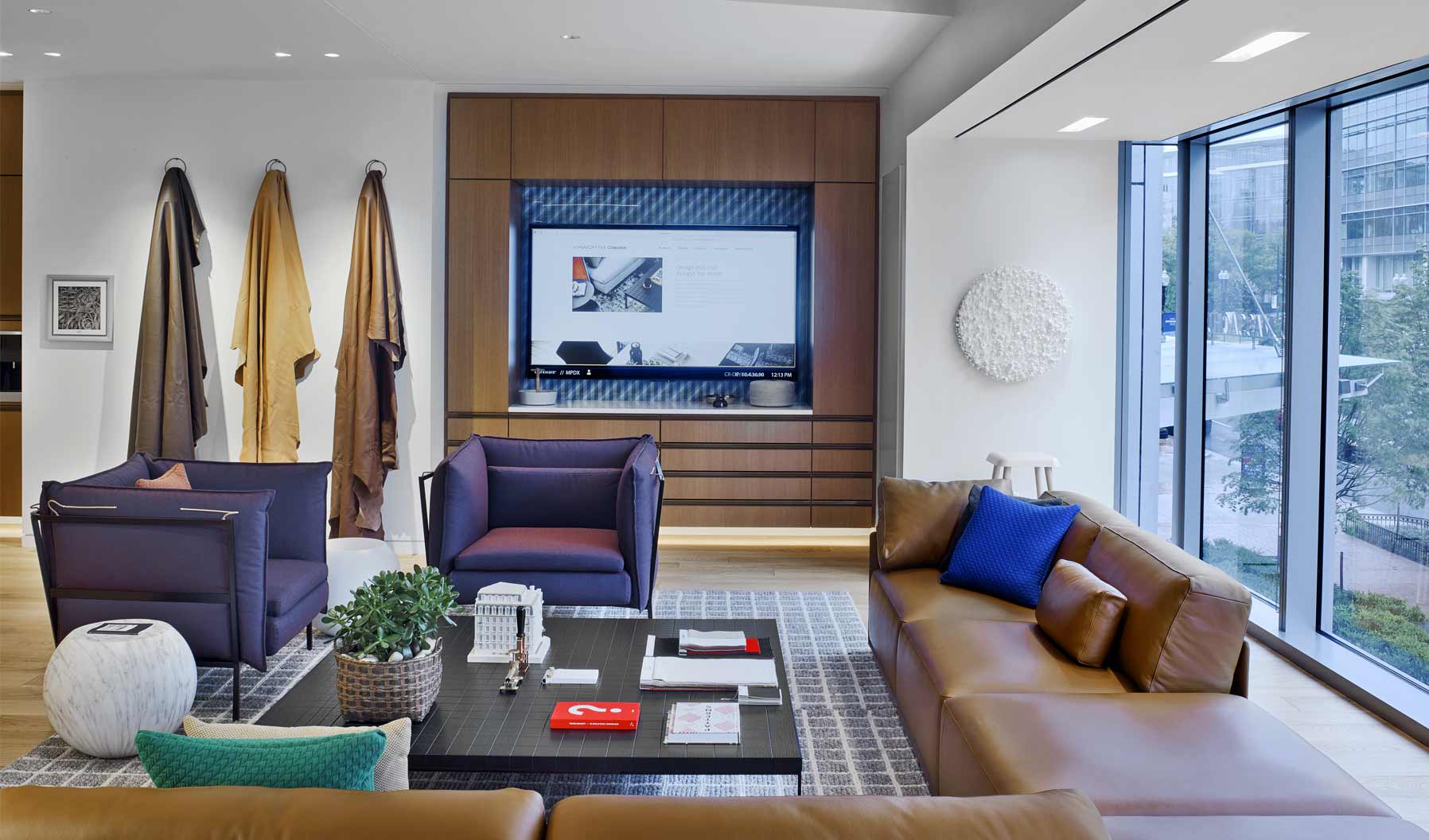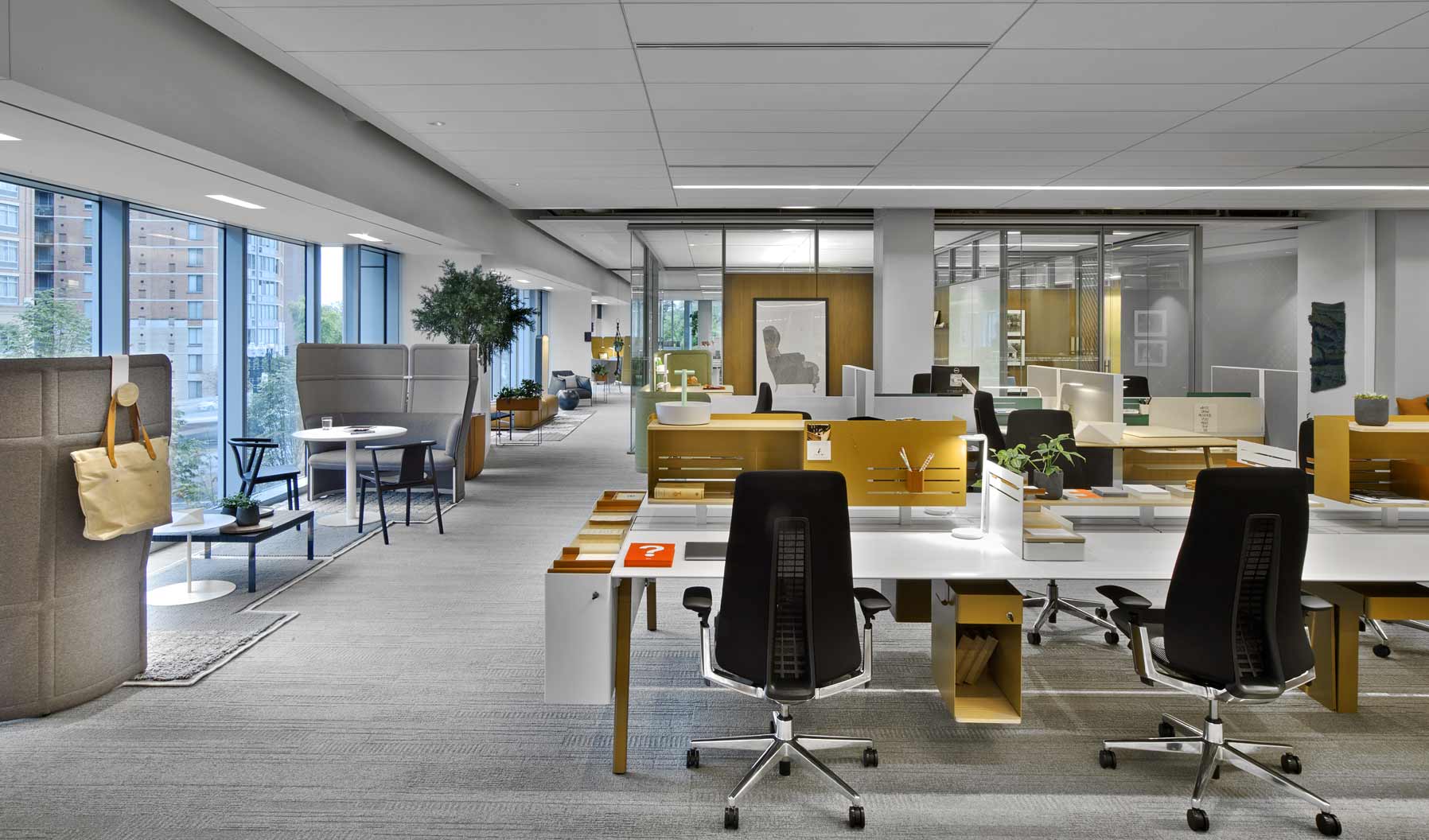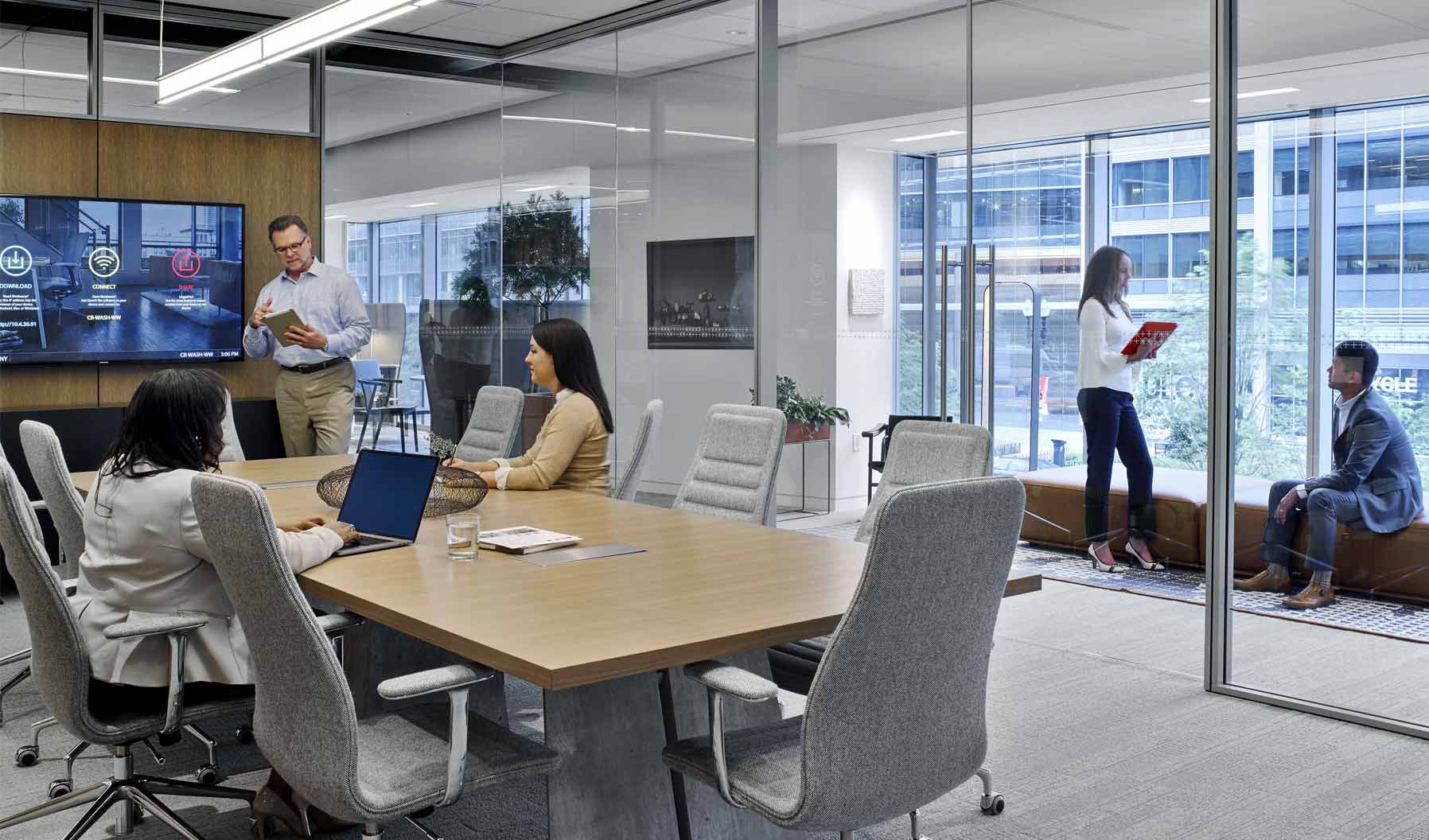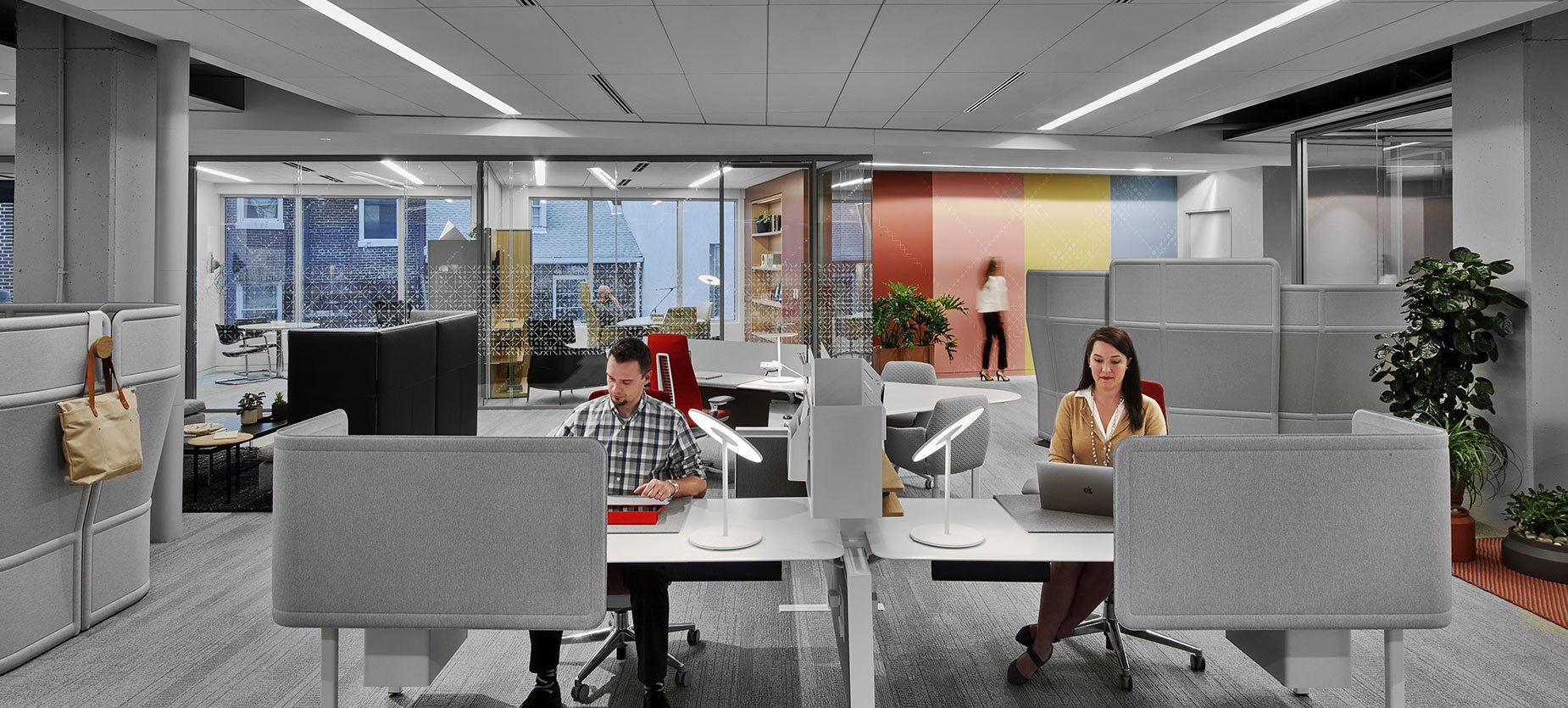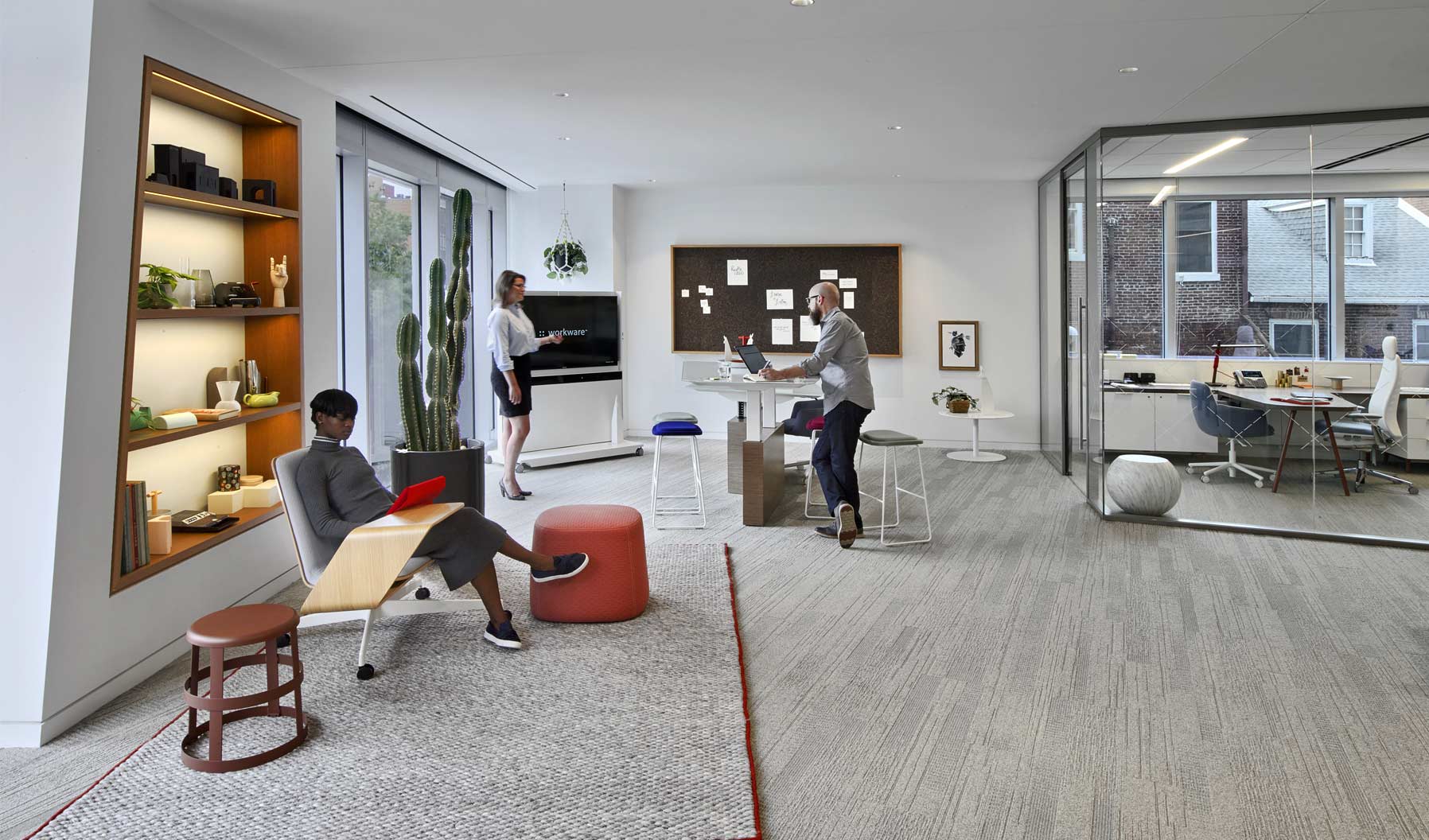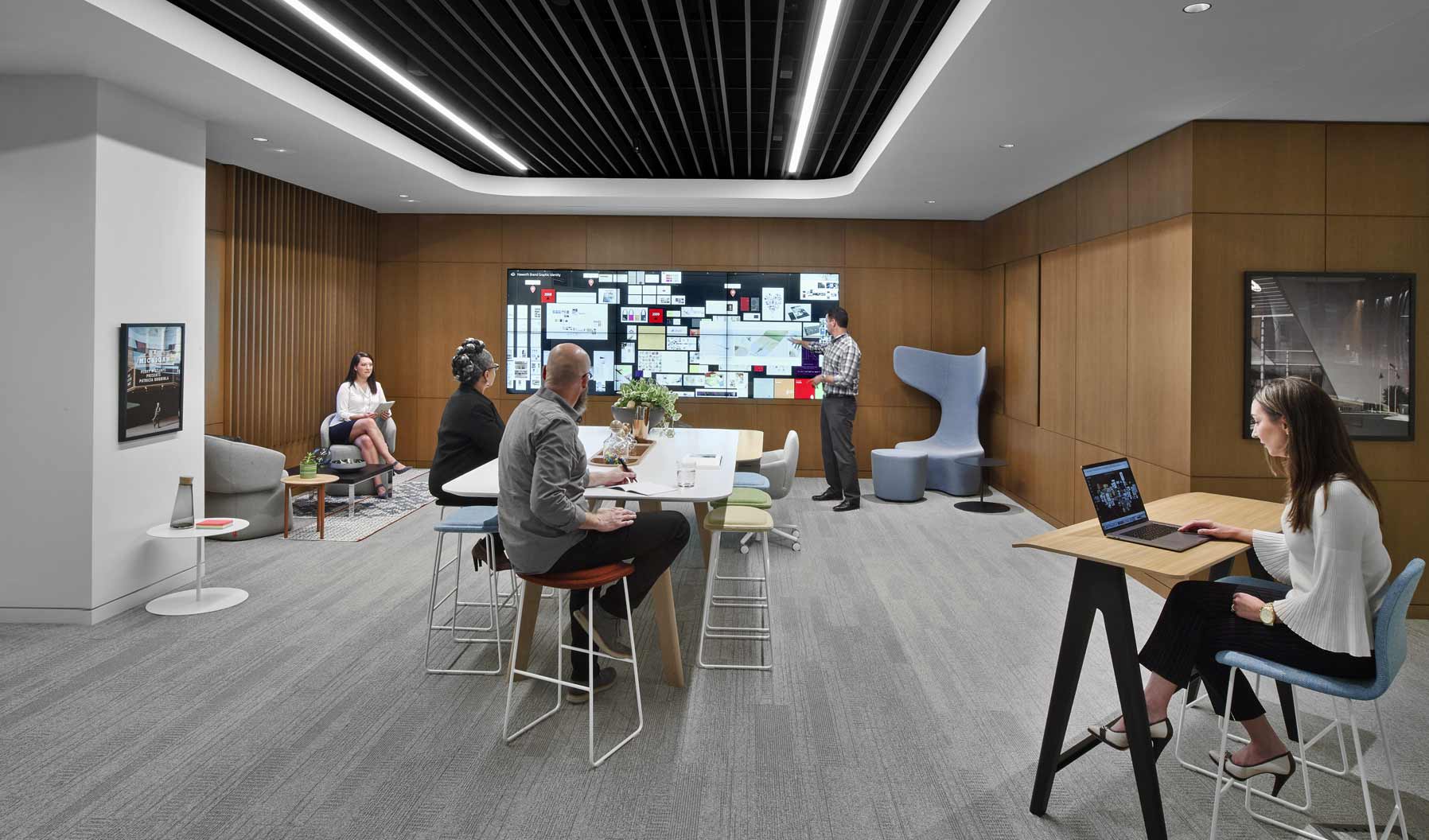 This lounge creates a Social Space that provides comfortable seating to encourage interaction and collaboration with relaxed, seated postures. Gan Rugs, Cassina side tables, pillows, and tactile leather samples contribute to the ambience.
Furniture applications in this zone support those who may not have an assigned workstation, offering a variety of opportunities to both focus and collaborate in an open office environment. Its adjacency to both the main entry and cafe, along with views to the city beyond make it a highly activated area of the workplace.
This meeting space supports collaboration as well as a warm and inviting culture within the workplace. The wood accent walls, shelving, and proximity to a lounge posture setting contribute additional layers beyond the great natural light this space offers.
This simple application provides workspaces for those on a team who collaborate and who work primarily in the digital realm, with minimal storage needs. It not only grants them user control over posture, but integrates a small meeting table into the application. The modest panel height provides power access while retaining visual connectedness to their team and the office environment.
This Social Space demonstrates how a zone can be layered with various postures and become an effective collaboration tool for the entire office. Anchored at the end of the floor plate with both technology and tactile pin up space, and adjacent to both private offices and workstations, it's a spot where multiple people can efficiently come together to collaborate in the open office.
This project space is all about active collaboration and ideation. It supports a range of uses, from a traditional meeting to longer ownership by a particular team. The various furniture postures encourage users to move throughout the space and collaborate and engage with the large Bluescape screen.