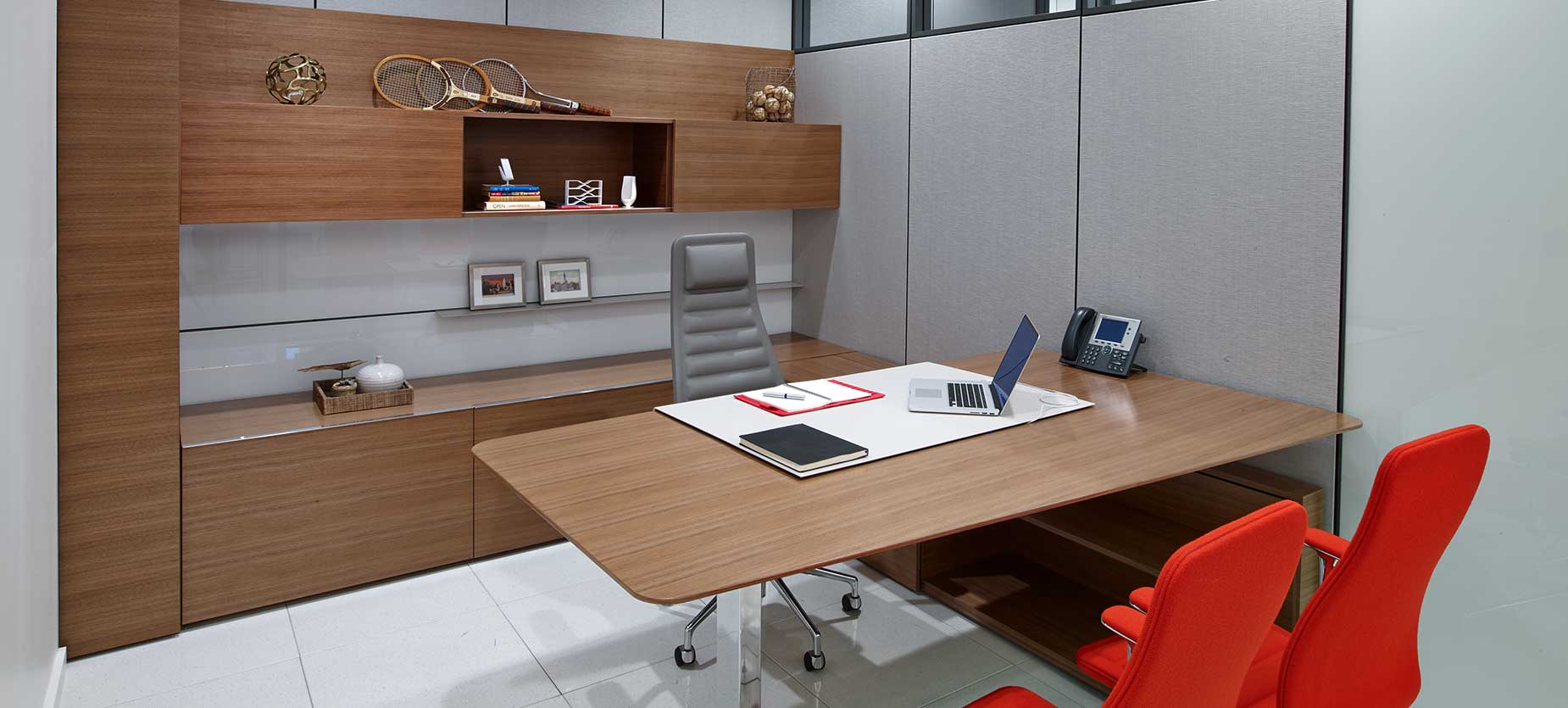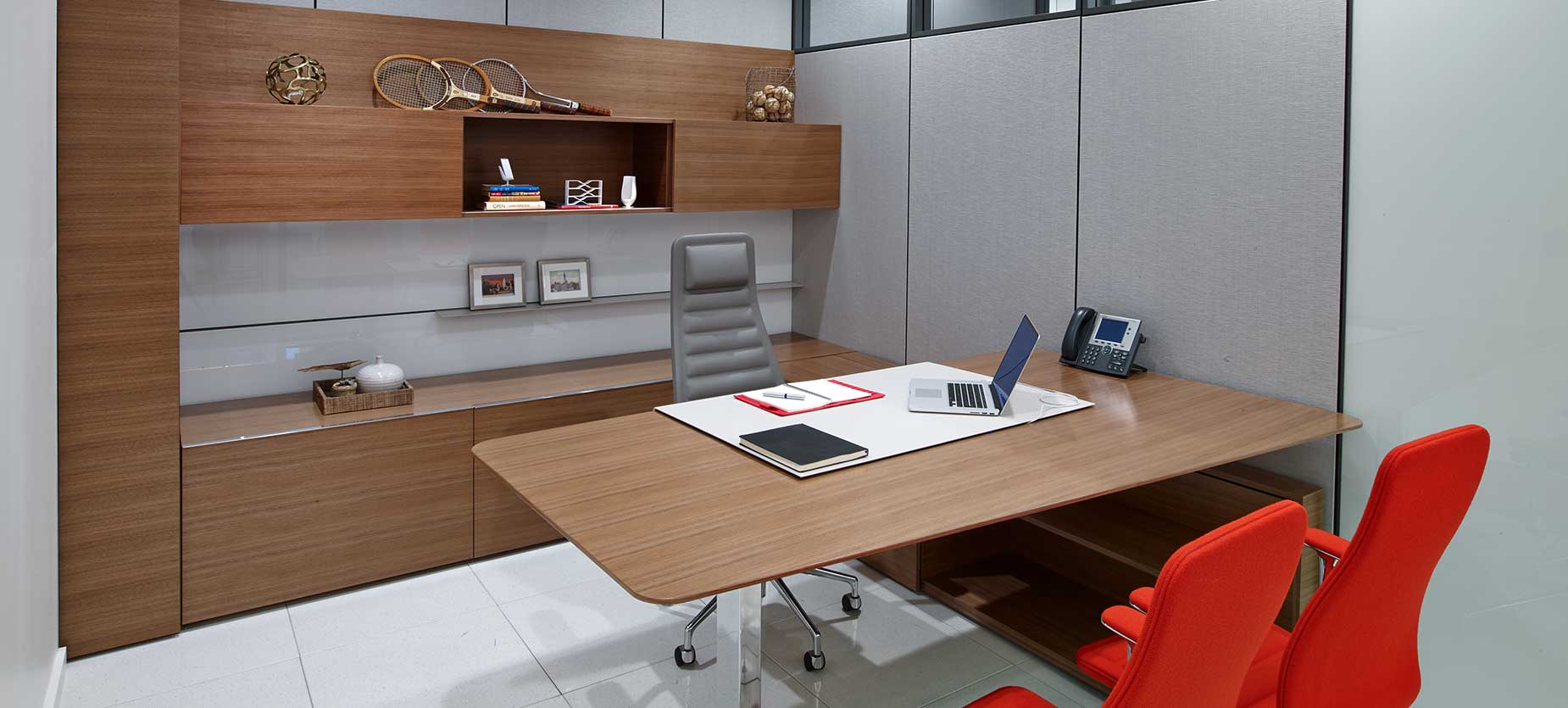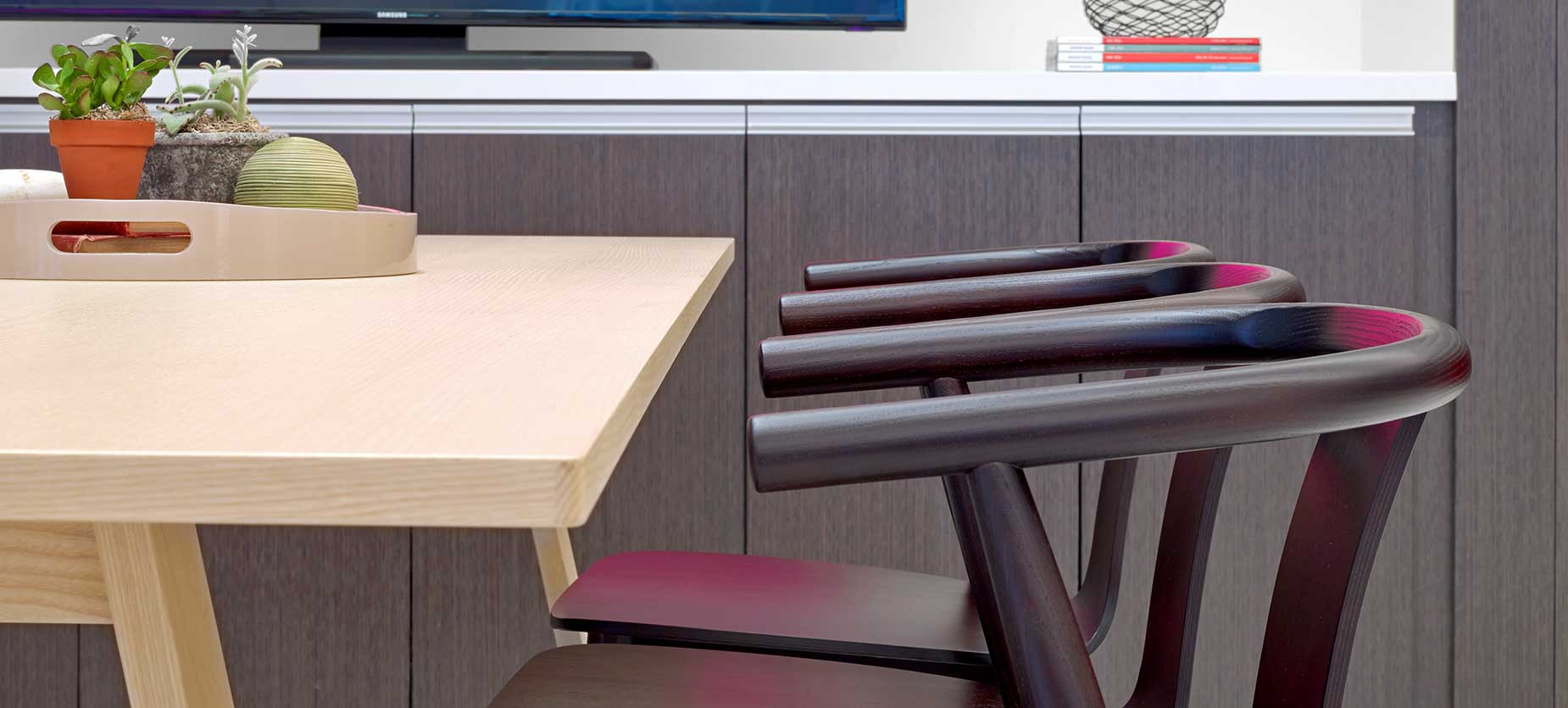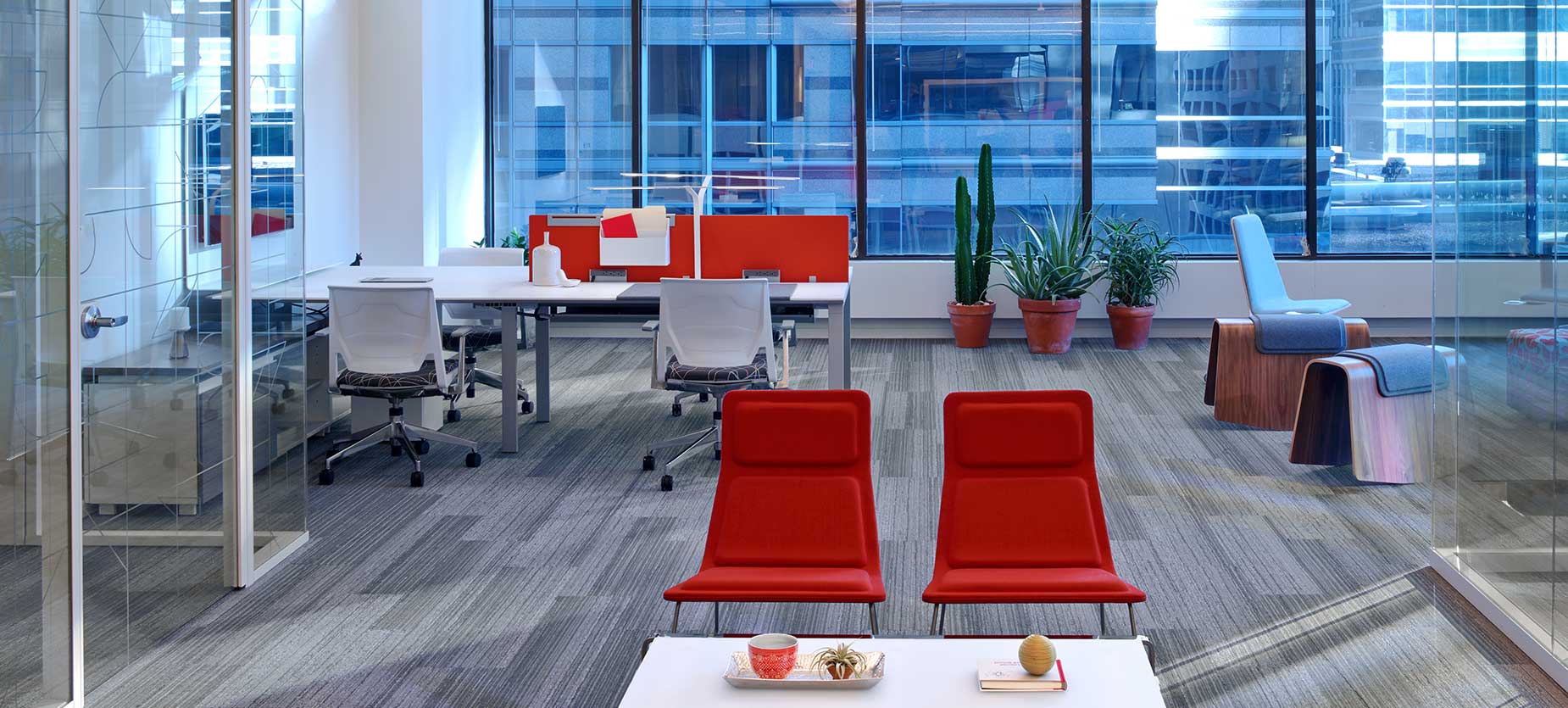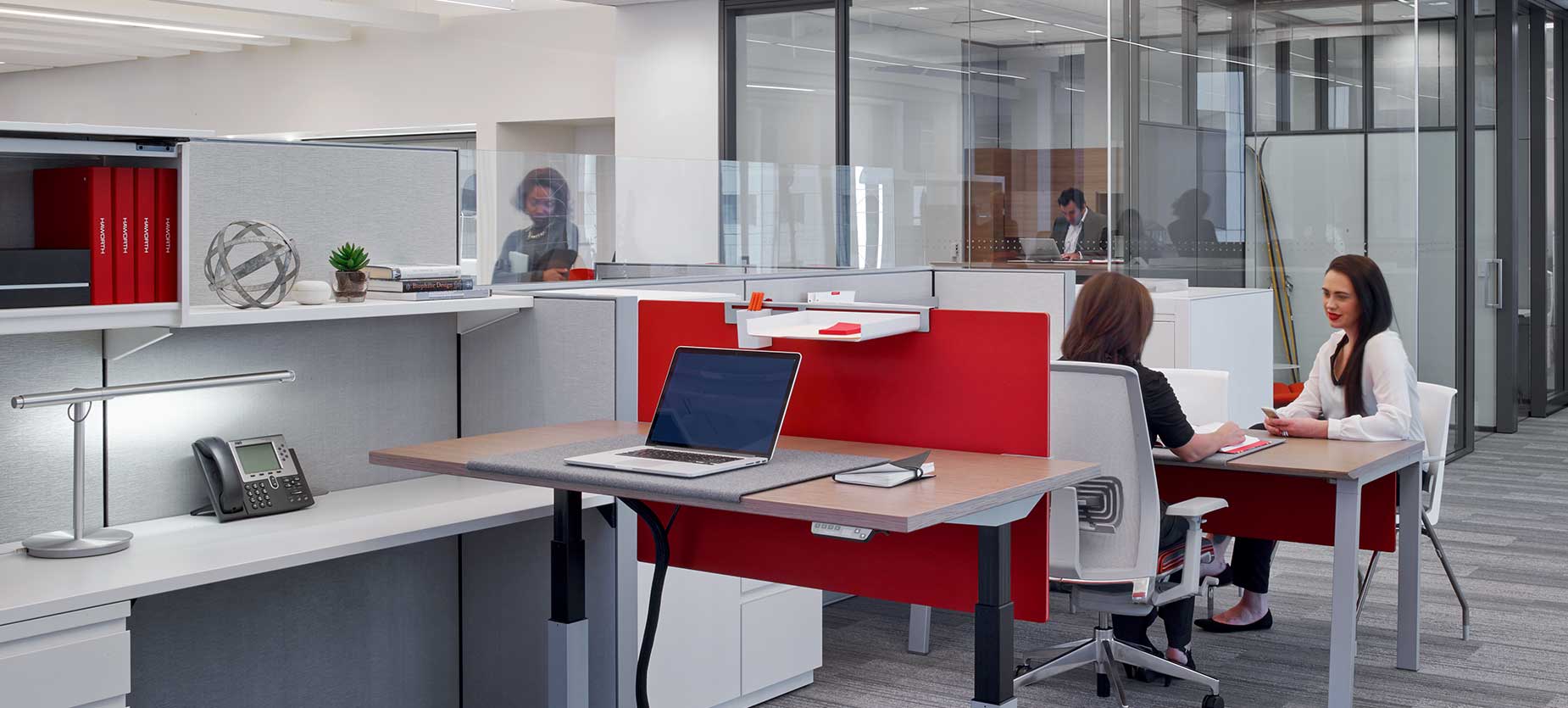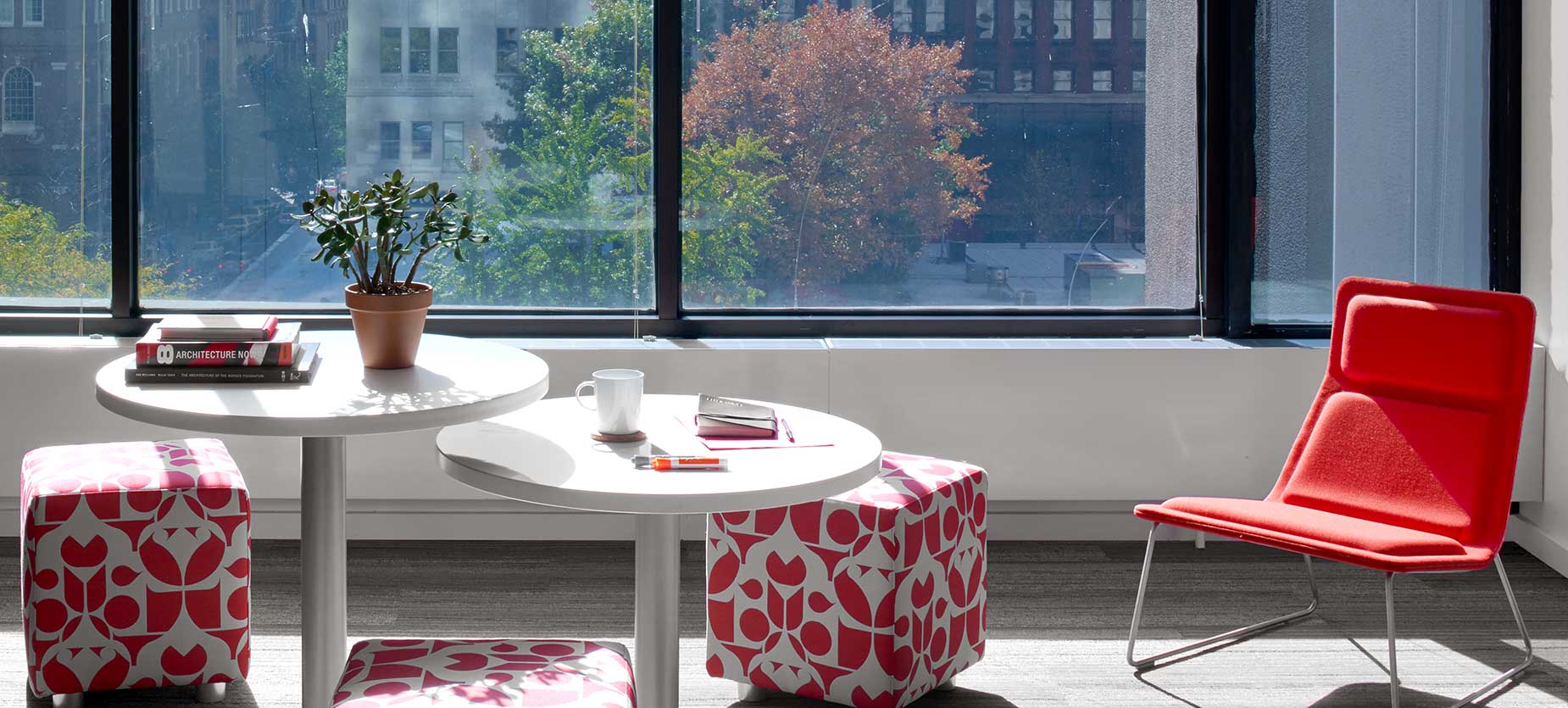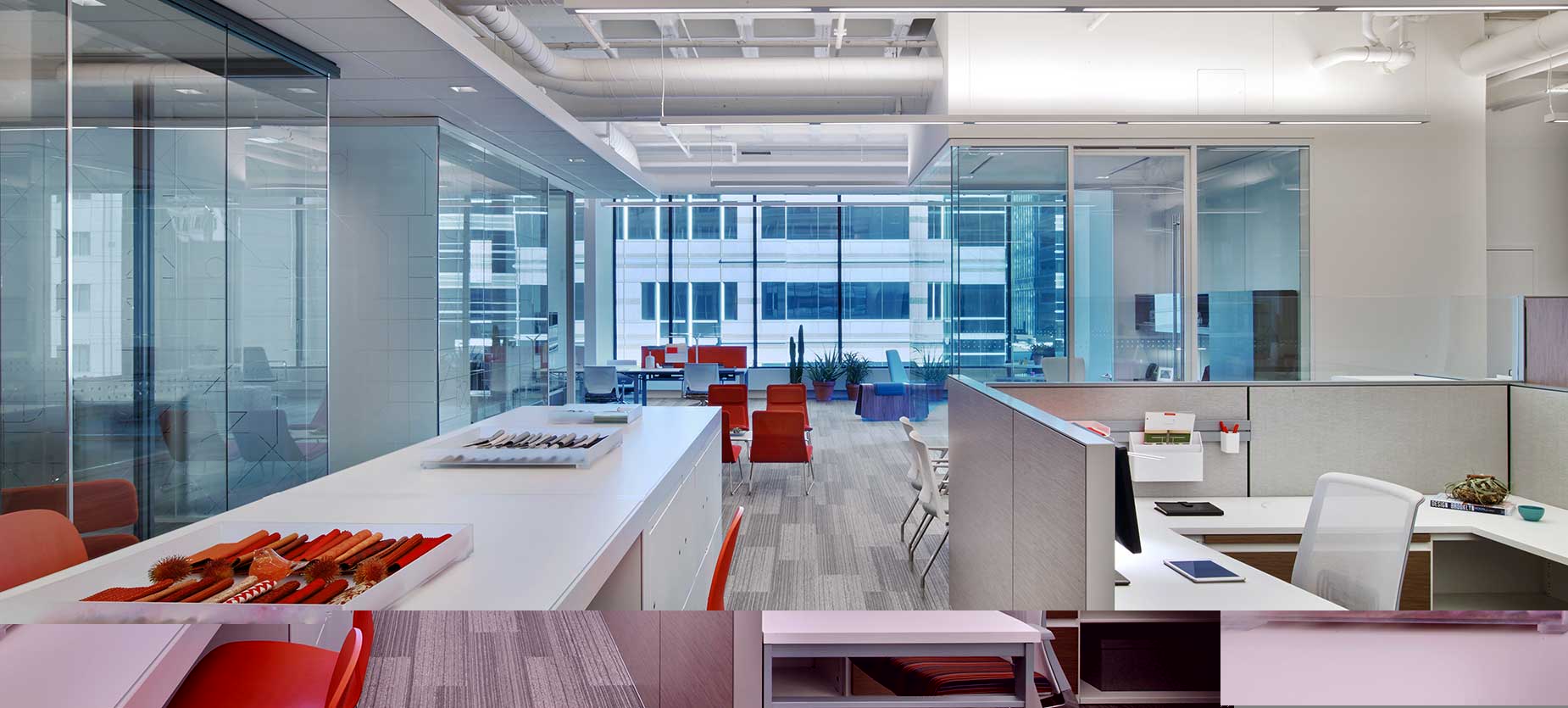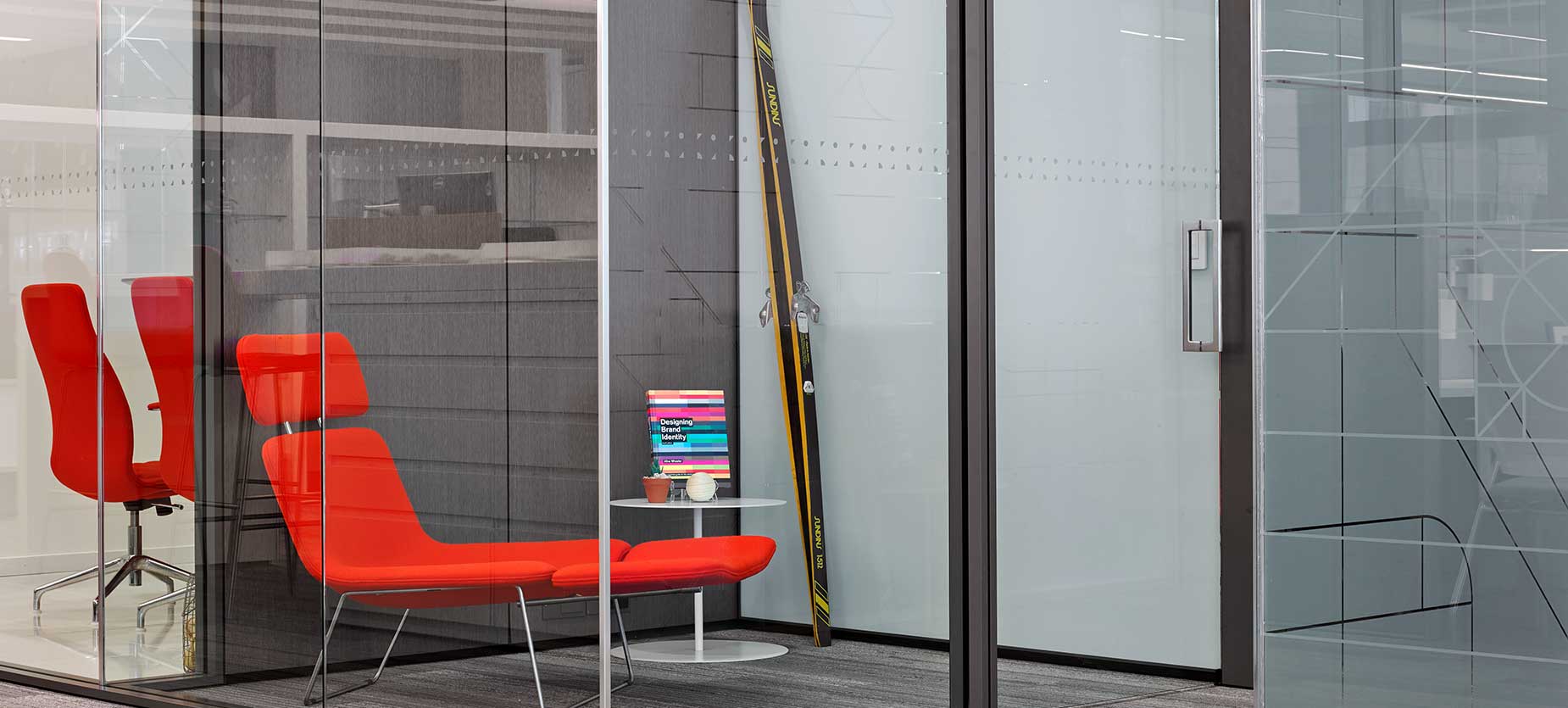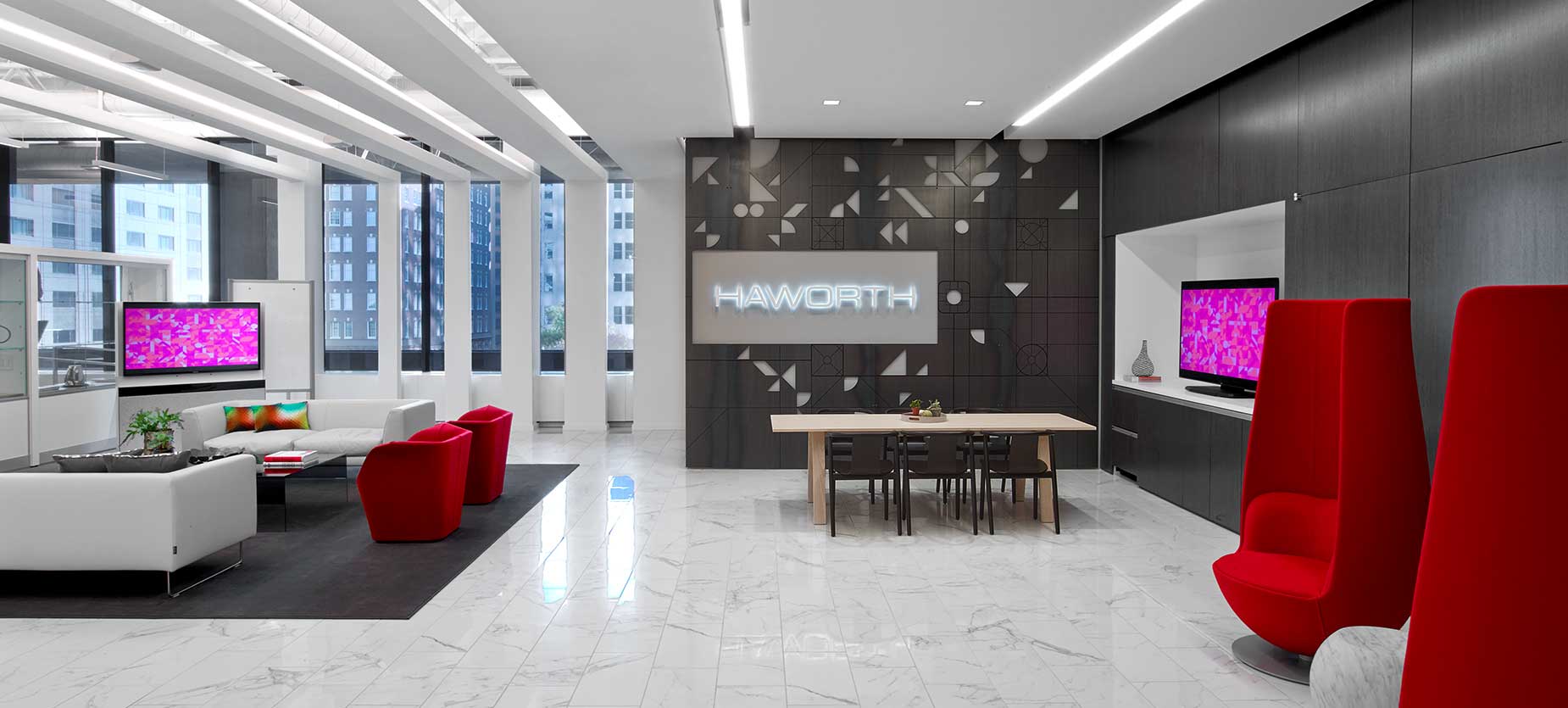 Suite private office offers a look of prestige and functionality, including a height adjustable table and power access within the work surface. Seating includes the Lotus high-back executive armchair and Lotus mid-back chairs.
The conference room is furnished with s_con conference chairs, workware and whiteboard walls that make it easy to share ideas and collaborate during meetings.
Bac table and chairs from Haworth Collection provide a stylish place for people to gather informally.
Low Pad lounge chairs from Haworth Collection offer informal seating, while the end of the showroom space is designed with Reside Benching, workware and Very Conference chairs.
Outfitted with height adjustable tables, the showroom emphasize the importance of movement and flexibility in workspaces.
Daylight and downtown views can inspire creative thinking in this space designed with SE04 and Low Pad seating from Haworth Collection.
Planes and Tate stools from Haworth Collection support many a discussion and collaboration with Enclose workspaces designed to support the focused efforts of individuals.
Enclose Frameless Glass creates a private touchdown space for phone calls and individual tasks.
Tulip chairs, a BAC table and BAC chairs in Haworth's Philadelphia showroom.
Location Details
1700 Market St. Suite 600 Philadelphia, PA 19103
Visit Showroom
Find us using Google maps.
Get in Touch
Contact a local representative.