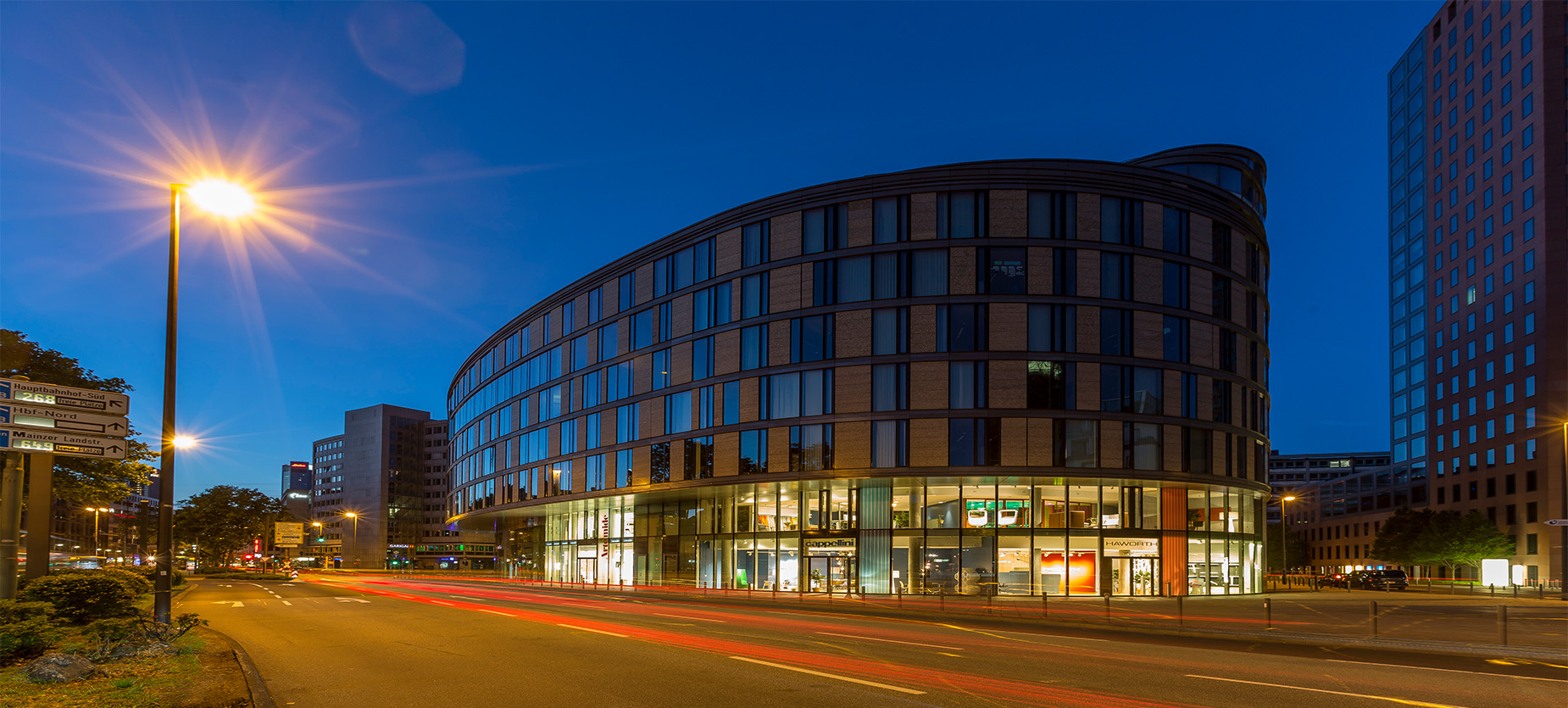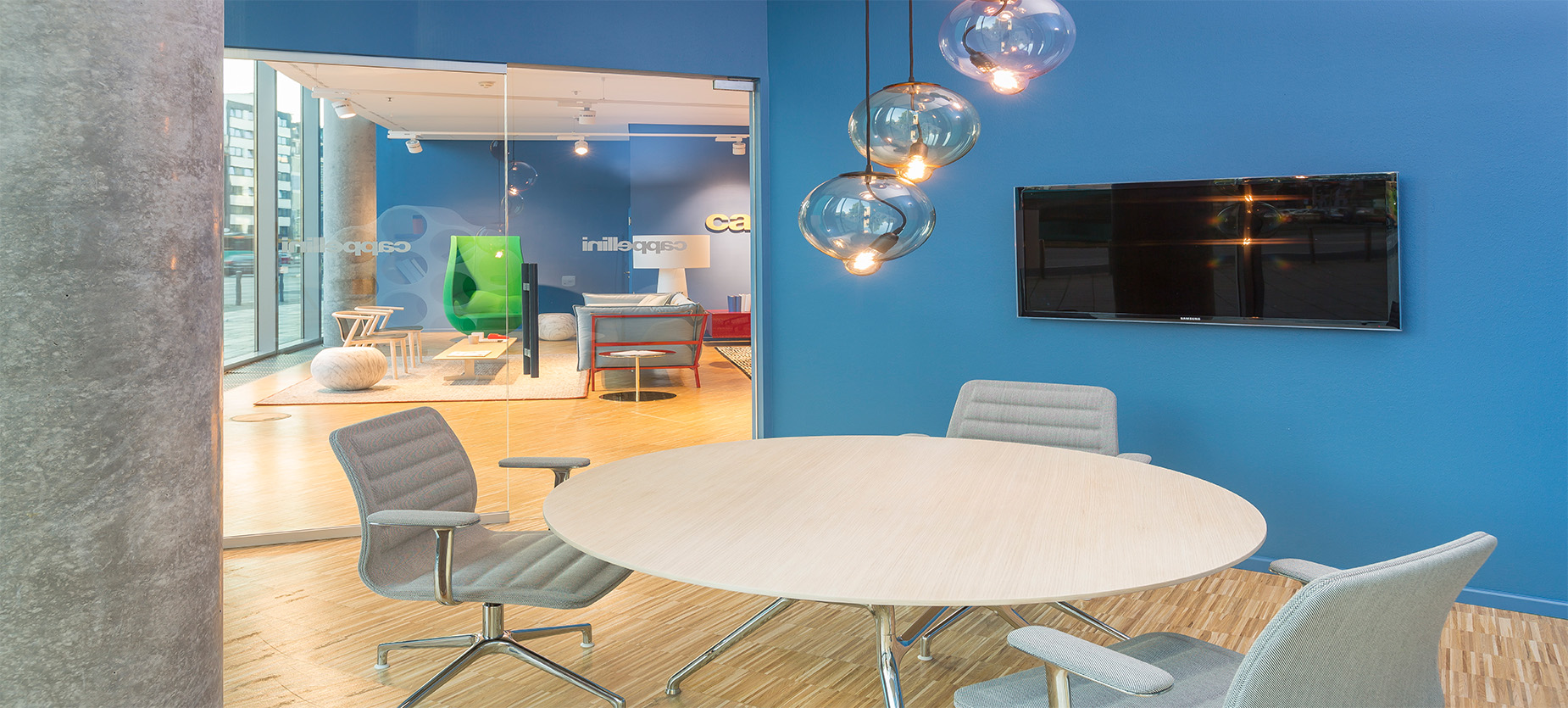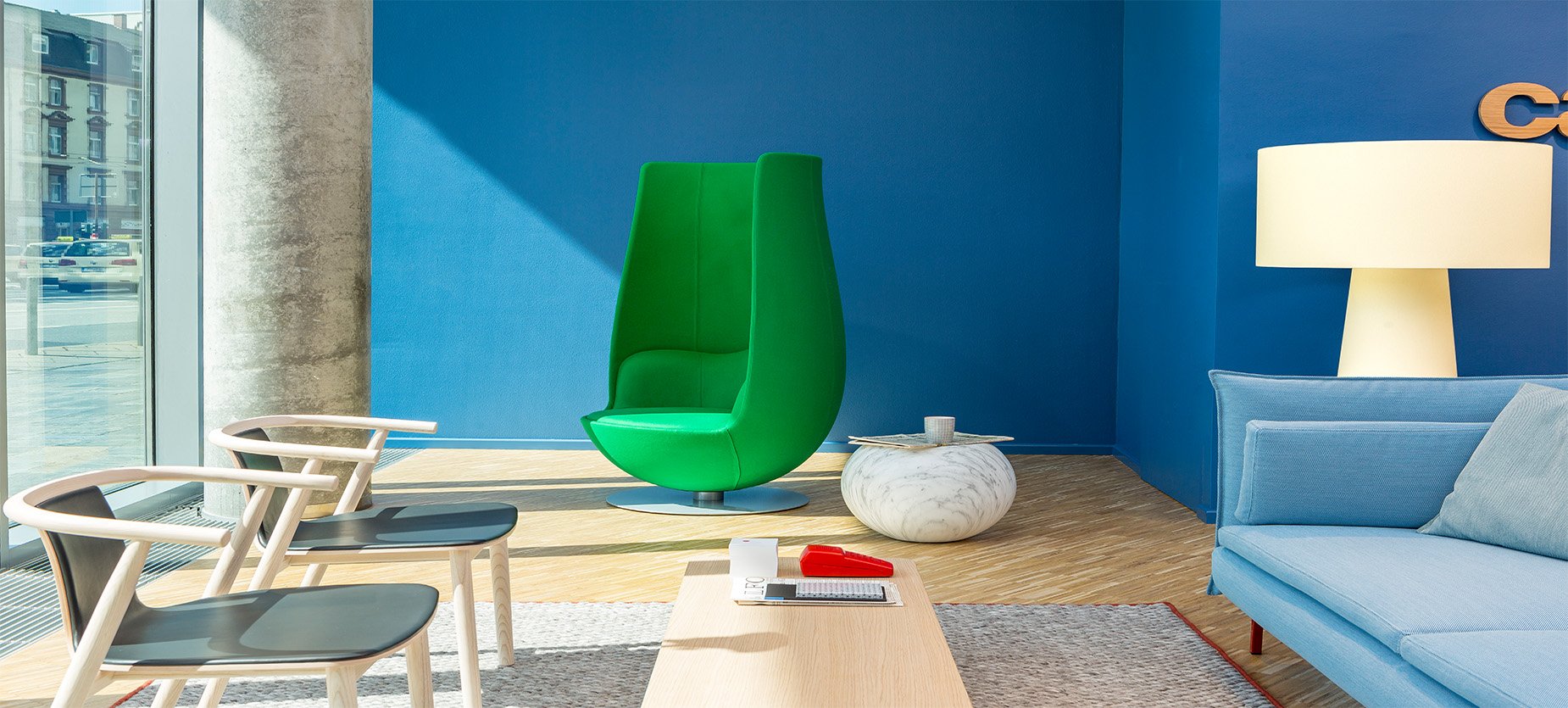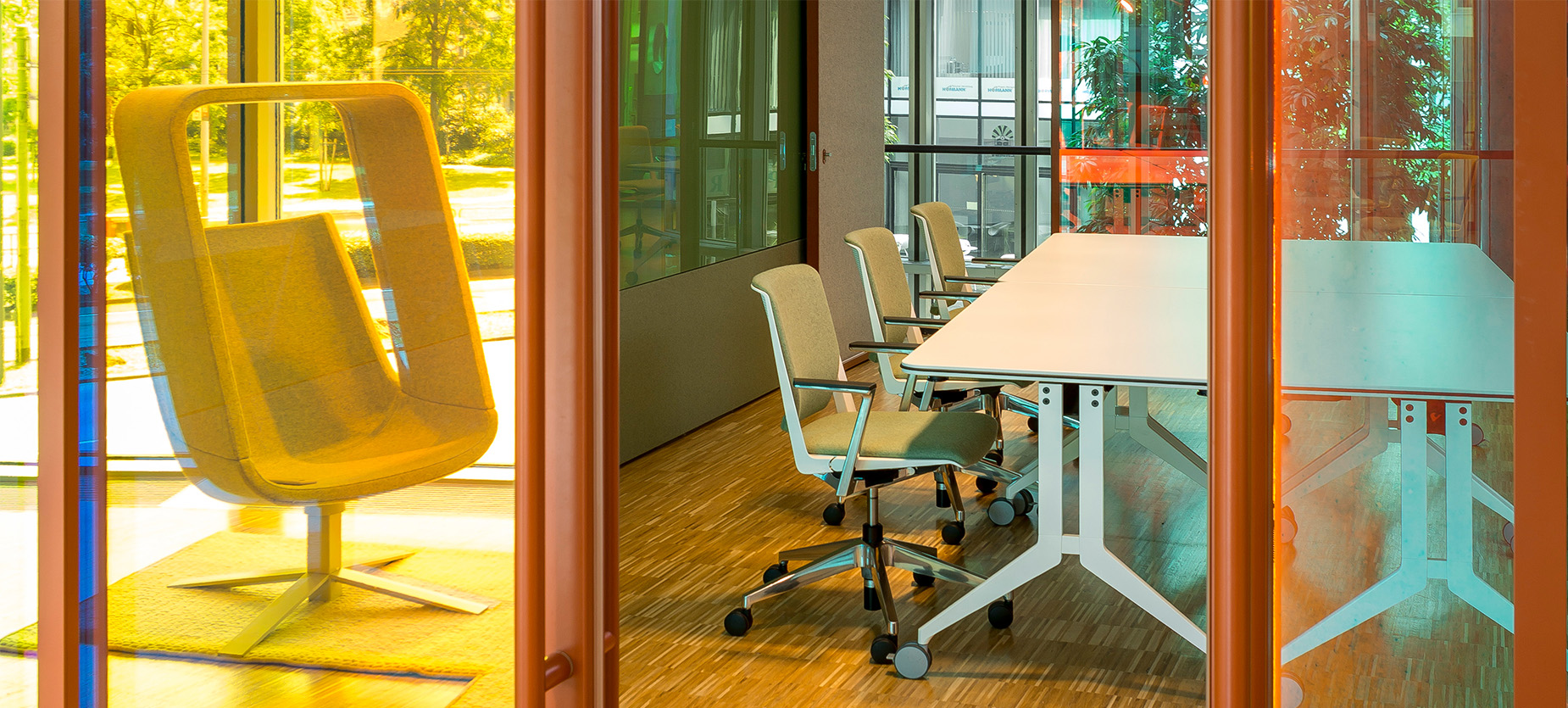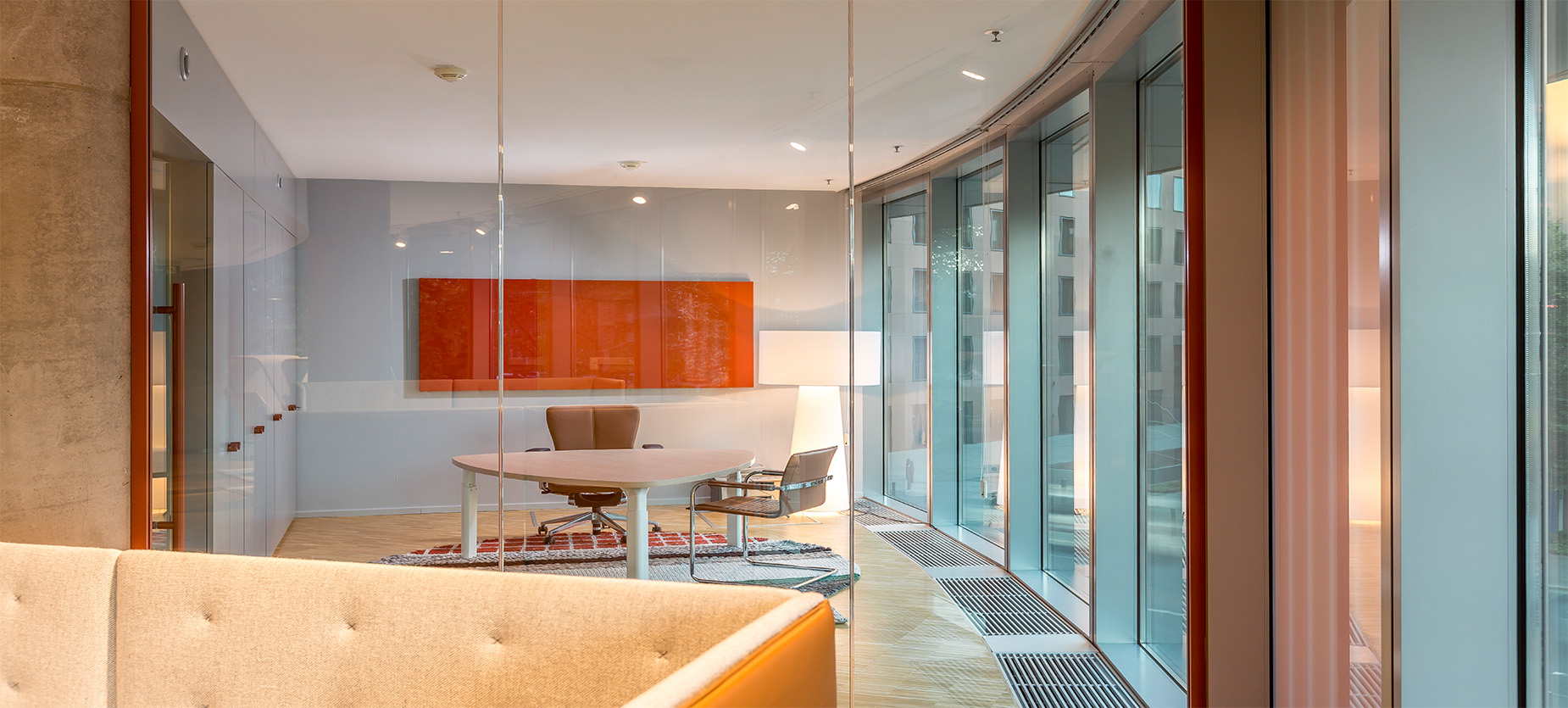 Haworth and Cappellini share a joint 520m2 showroom in Frankfurt.
The showroom was designed by Patricia Urquiola and connects both brands into a single coherent space.
Across two floors, furniture from both brands are mixed to create vivid environments. Here: Cappellini's Tate stool at Haworth's T_up standing table.
A traditional YourPlace workstation sits beside the Openest lounge area, both benefitting from the bright window space.
Showroom visitors can peruse the wide range of colours and materials on offer.
The architecture offers a nice open layout with views from the first floor down to the ground floor.
The use of glass offers transparency through from the meetings room to reception lounge.
A collection of Cappellini furniture welcomes visitors: Two Bac chairs, the Tulip armchair in green with Gong side table and the Big Shadow standing lamp.
Reflective glass on the upstairs conference room shows Haworth's Windowseat.