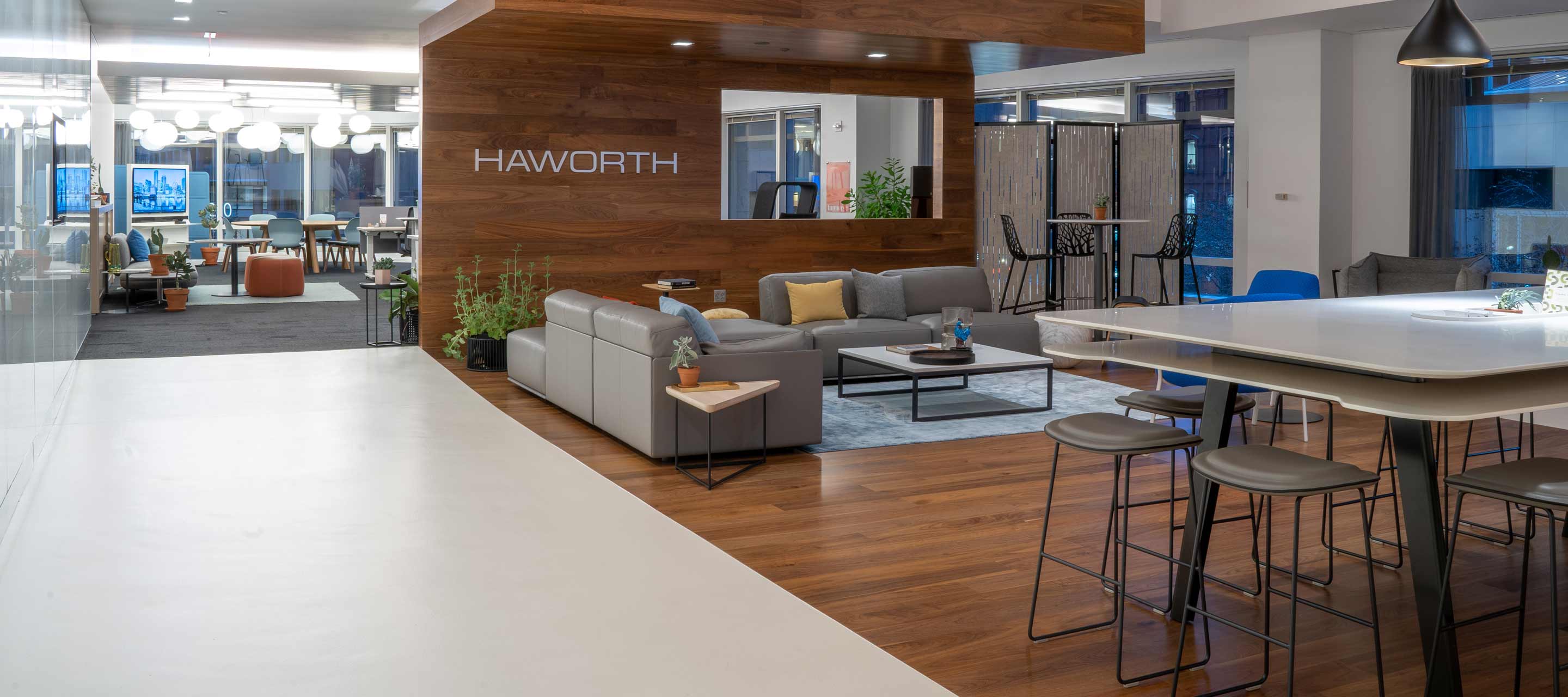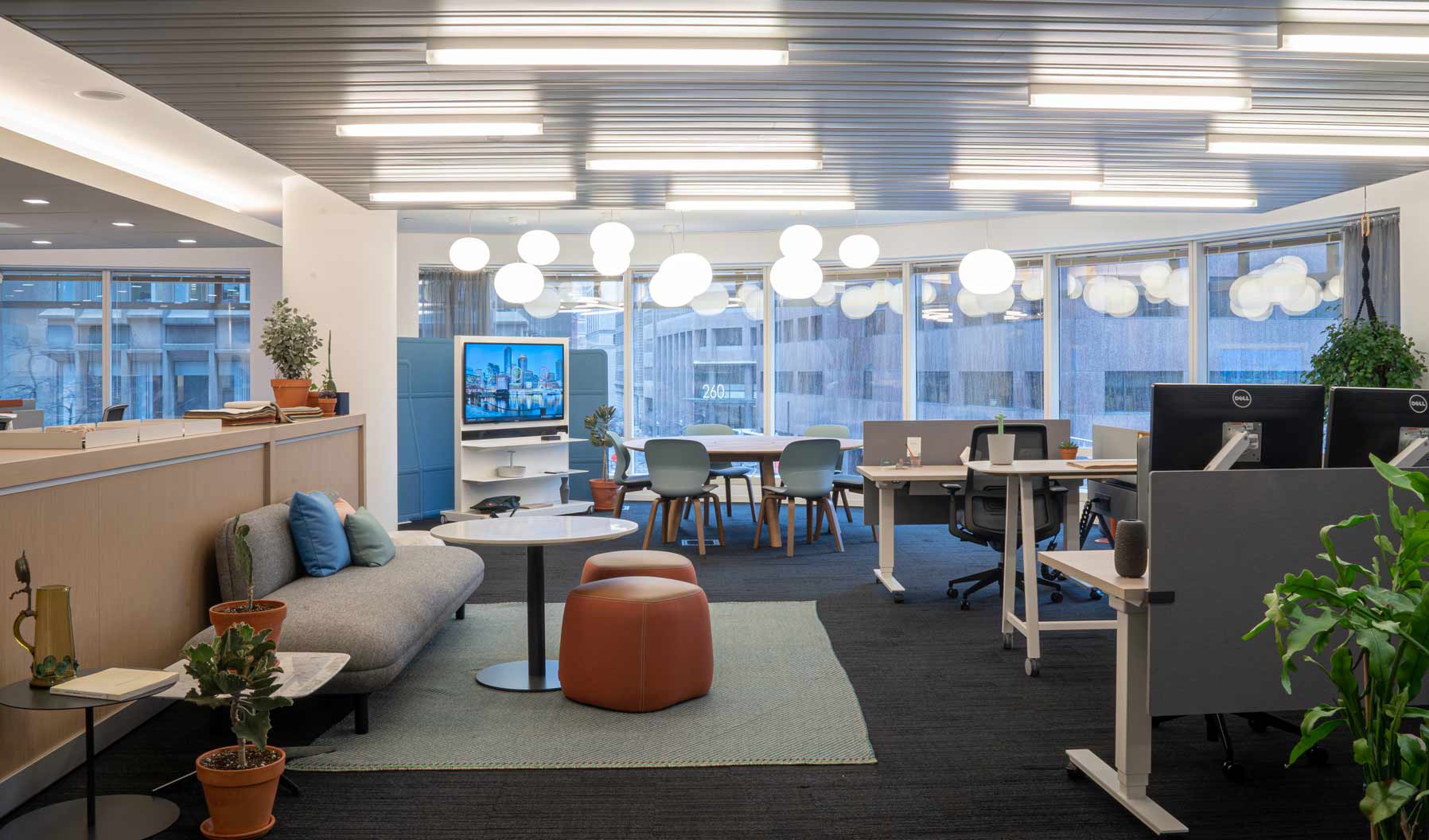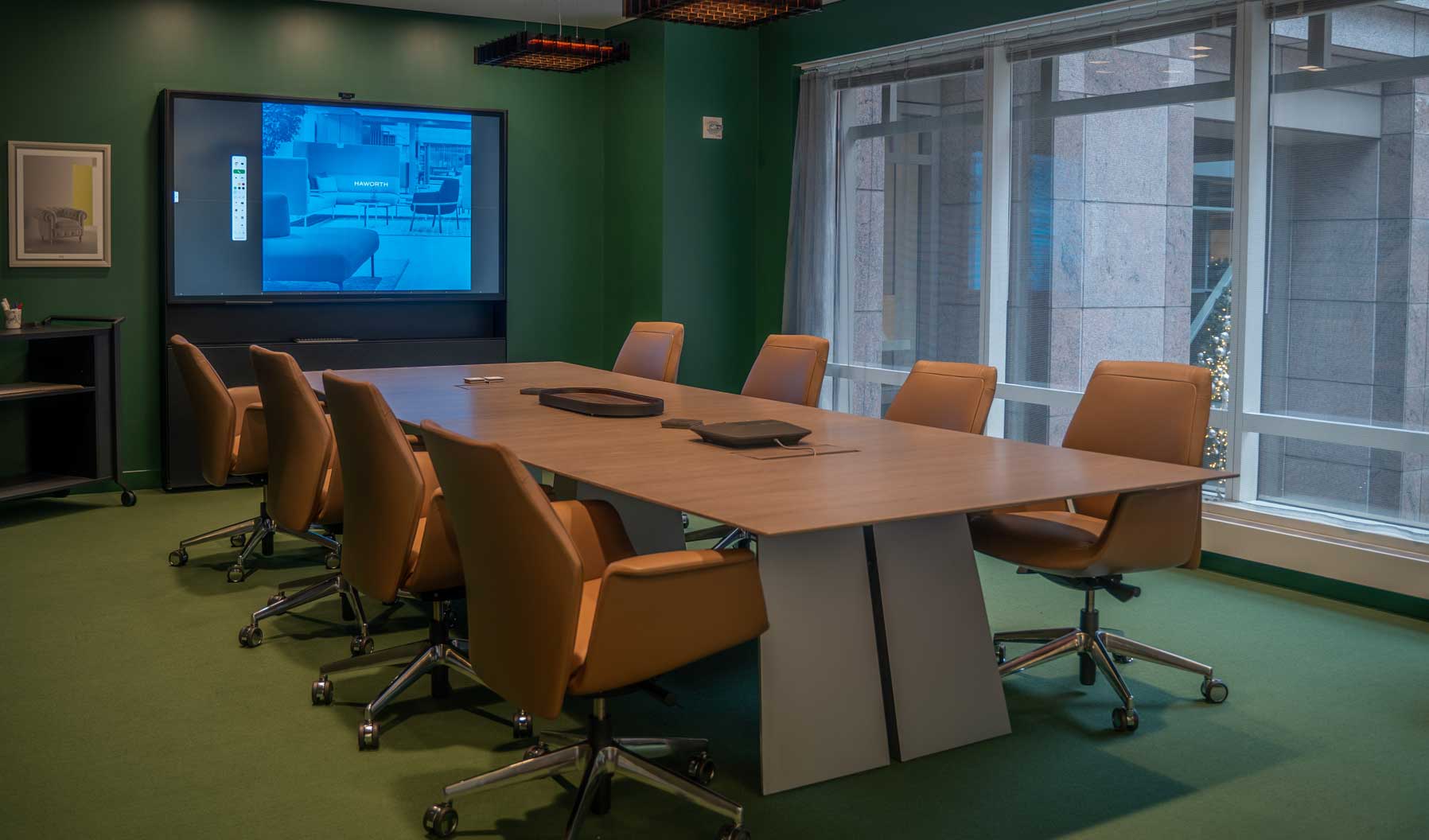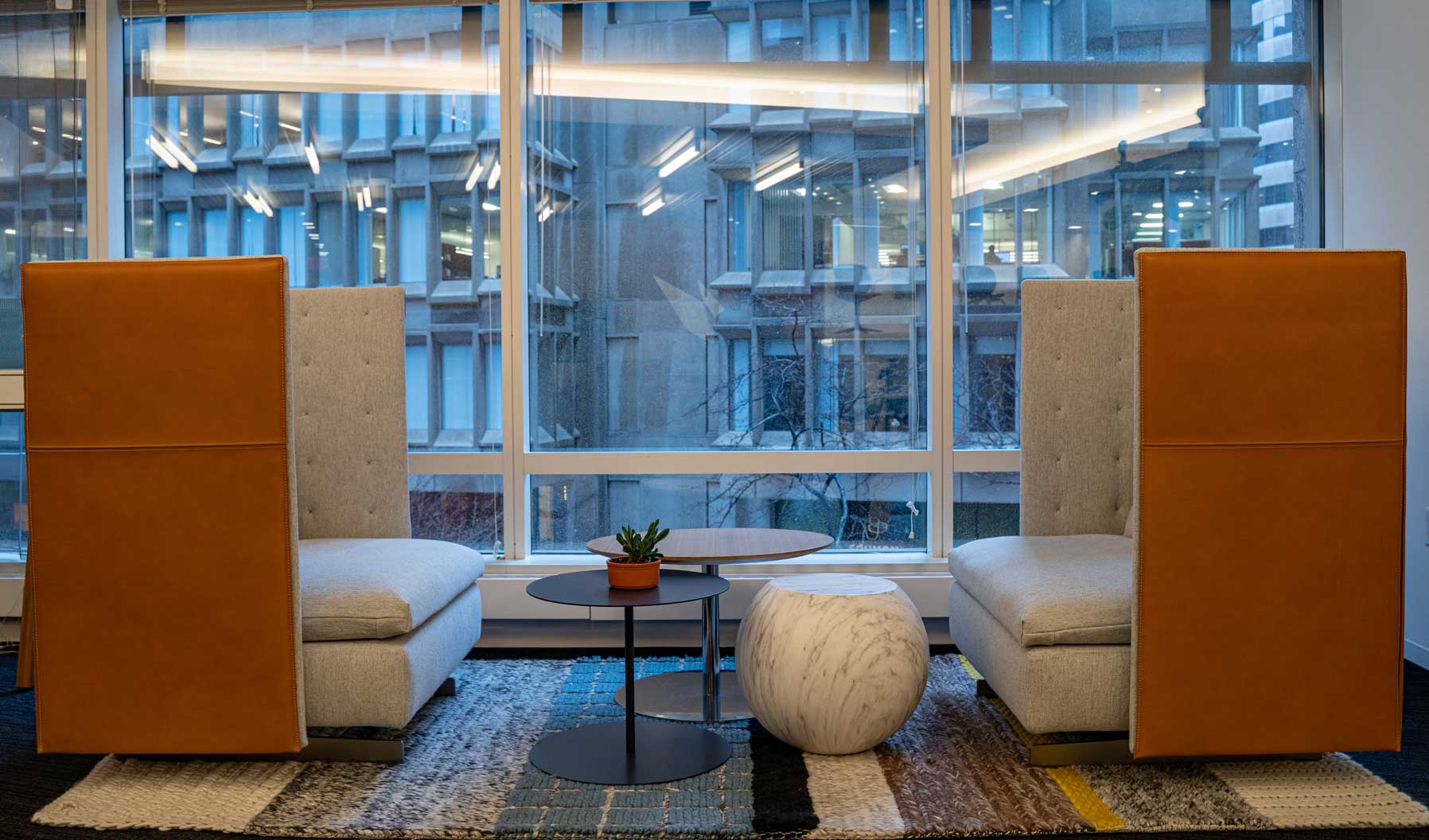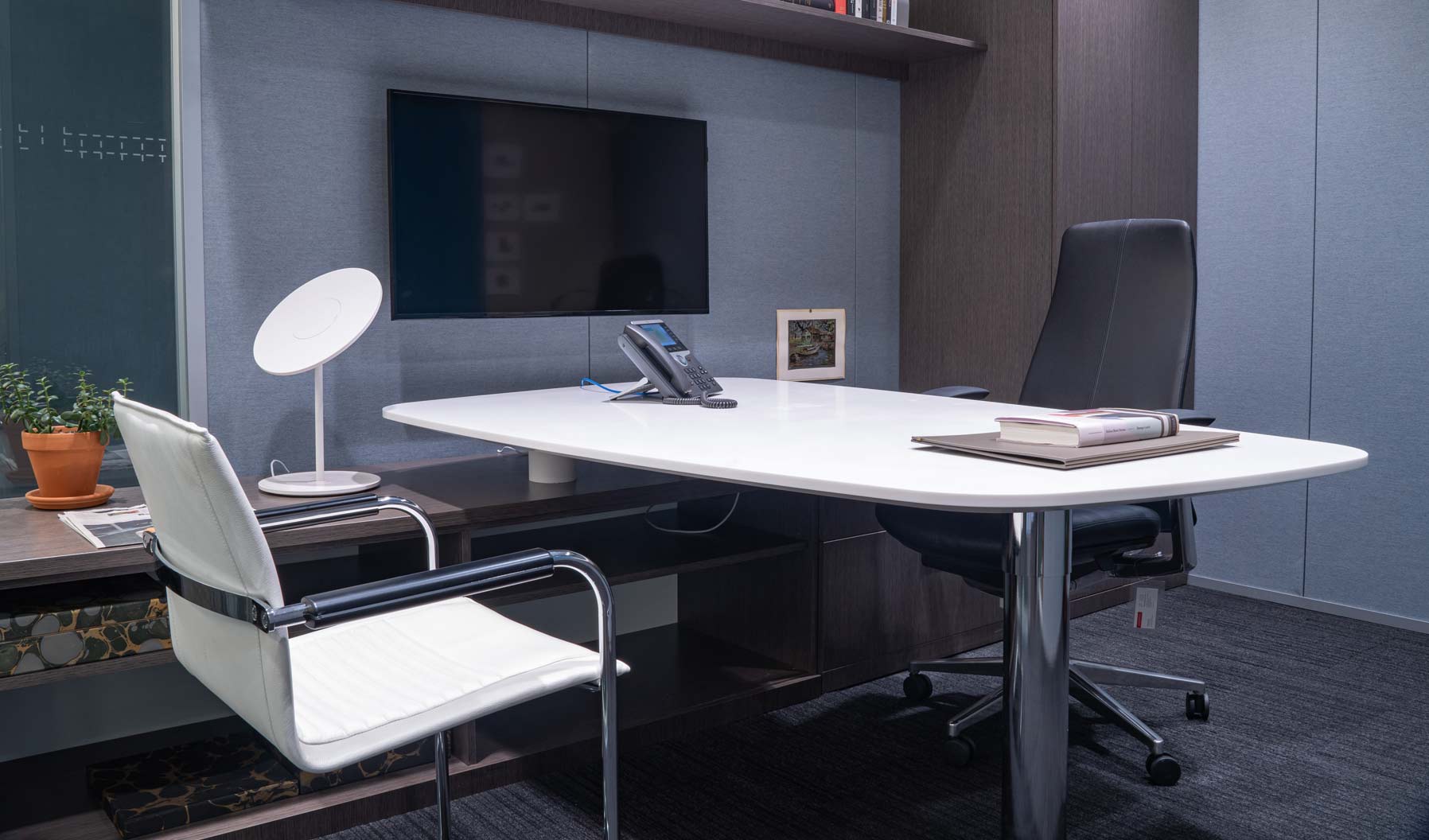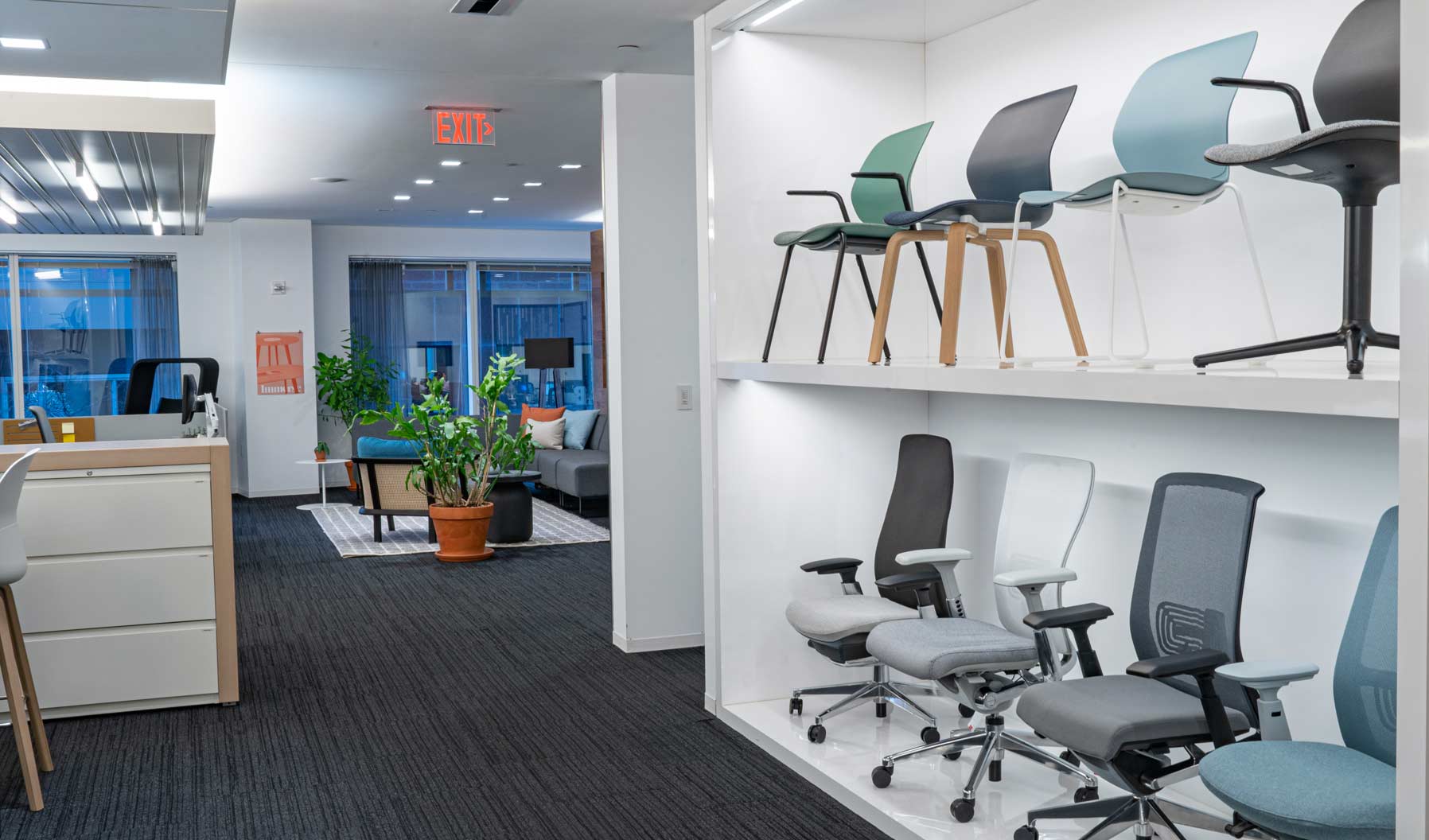 This lounge creates a Social Space that provides comfortable seating to encourage interaction and collaboration with relaxed, seated postures. Gan Rugs, pillows, and plants contribute to the ambience.
Conference and Meeting space that supports both formal and strategic collaboration activities with a Bluescape screen and whiteboard space to share ideas and large window views to let in natural day light.
A quiet haven that rejuvenation accommodates 2-4 people to collaborate or chat together in an alternative setting. Built -in privacy with the high sides of the Gran Torino and views of Boston's financial district enable tranquility and rejuvenation.
Open Sided shelving and lower height storage components offer a more residential feel and provides active storage capabilities. Large monitor to share ideas and content in a space that supports both focus and collaborative work.
A small collaborative space embedded in a work zone supports the flow from individual work to informal collaboration without workers needed to book a space or shift from their primary work zone.
With over three decades of knowledge, science-based research, and ergonomic expertise, we understand sitting and how to support people at work. Our chairs are designed with you in mind. Each one—in its own form—engineered to provide the comfort you need to focus and get into the flow.
Location Details
Boston, MA 02110