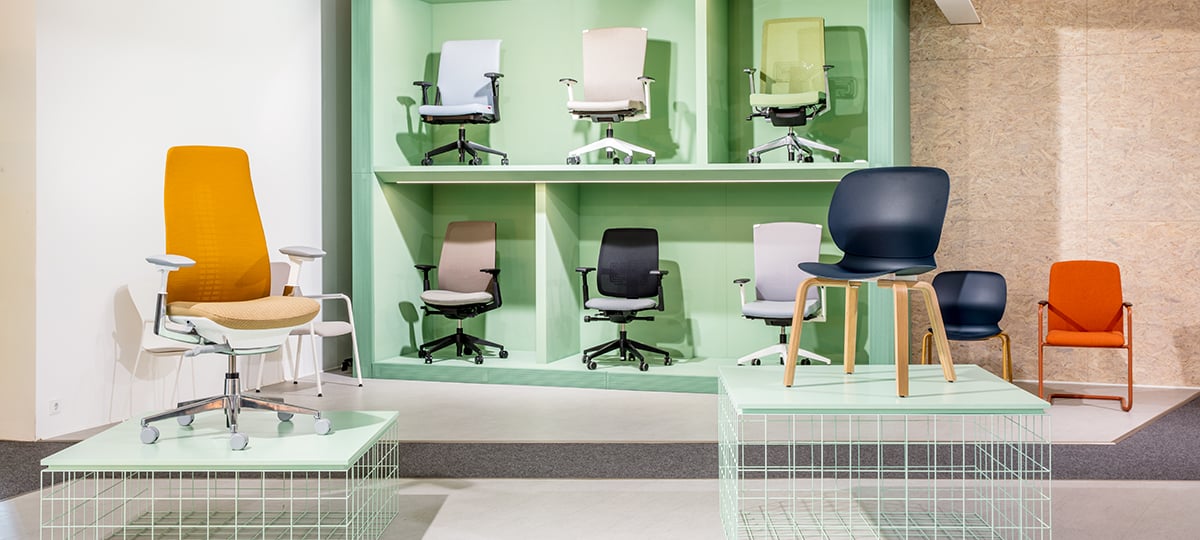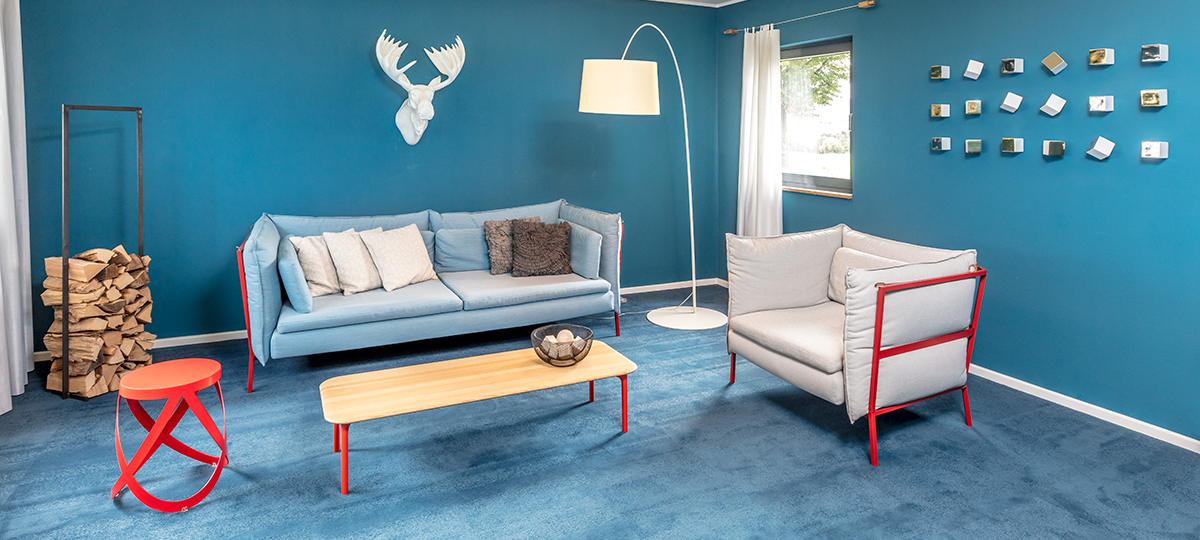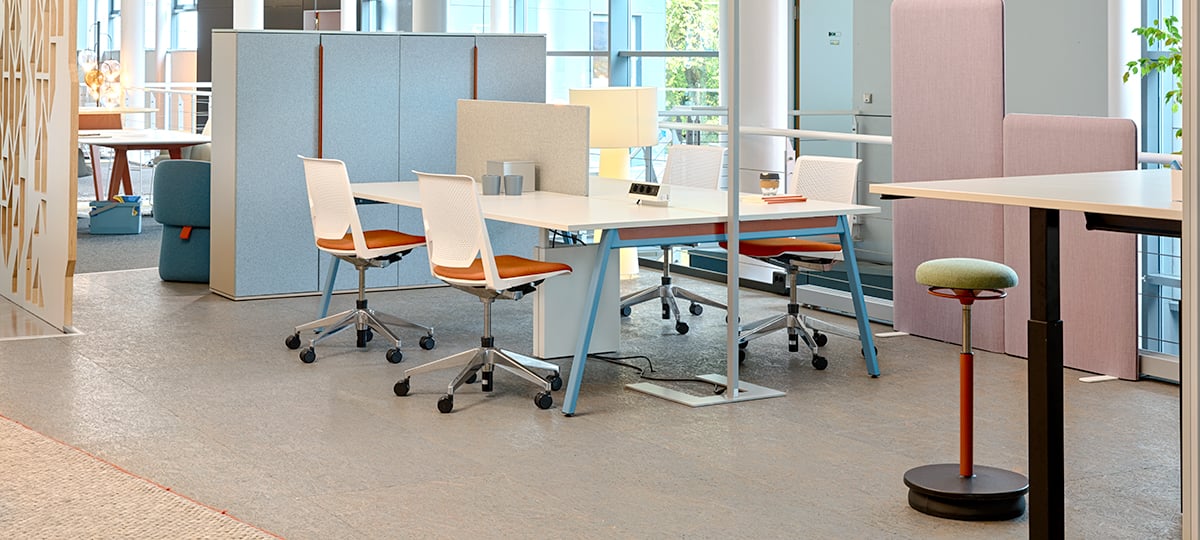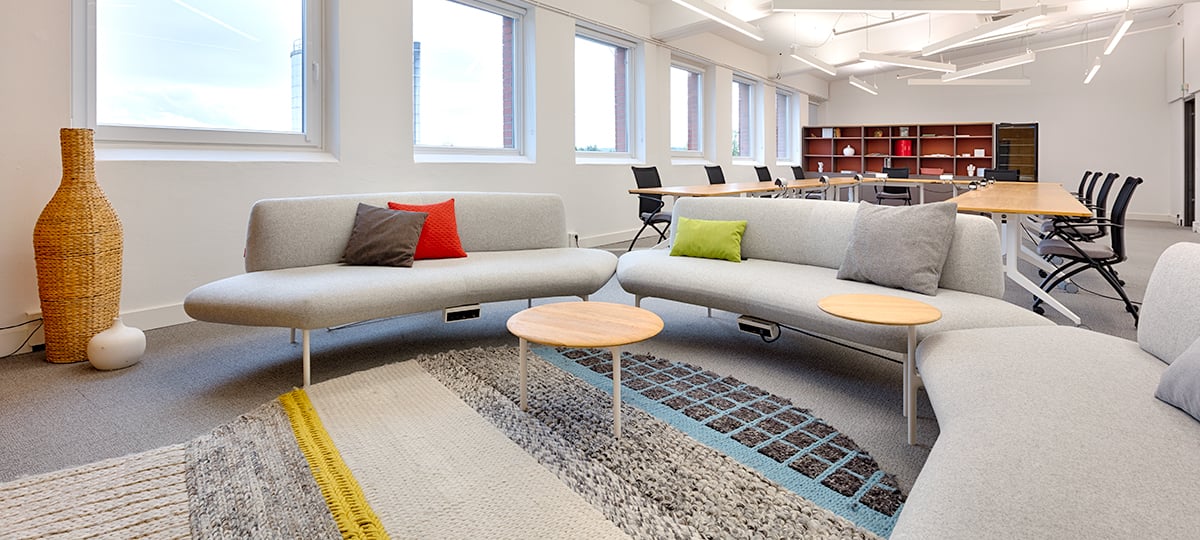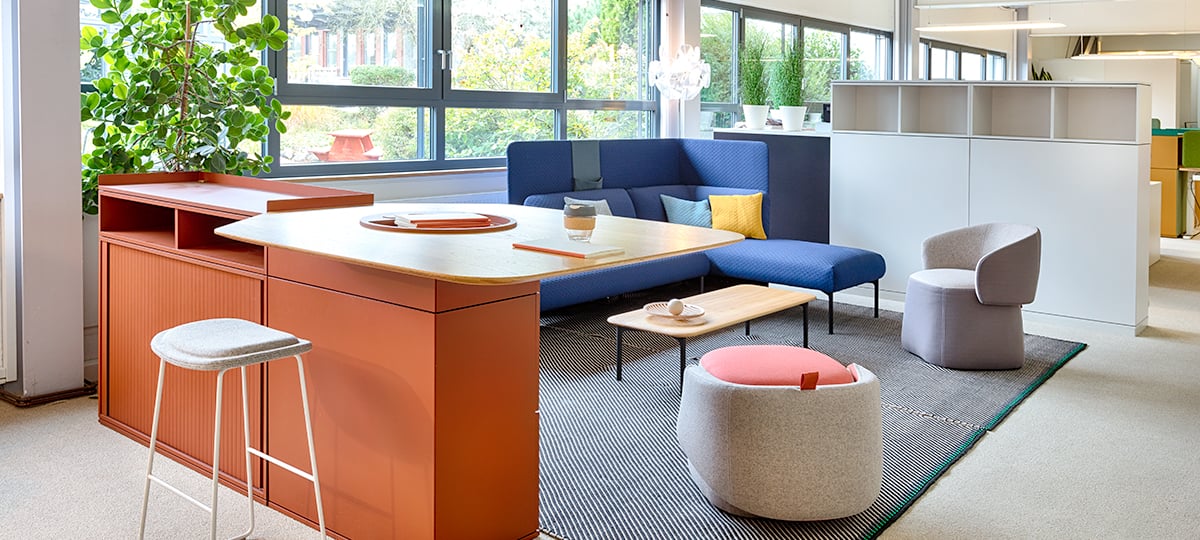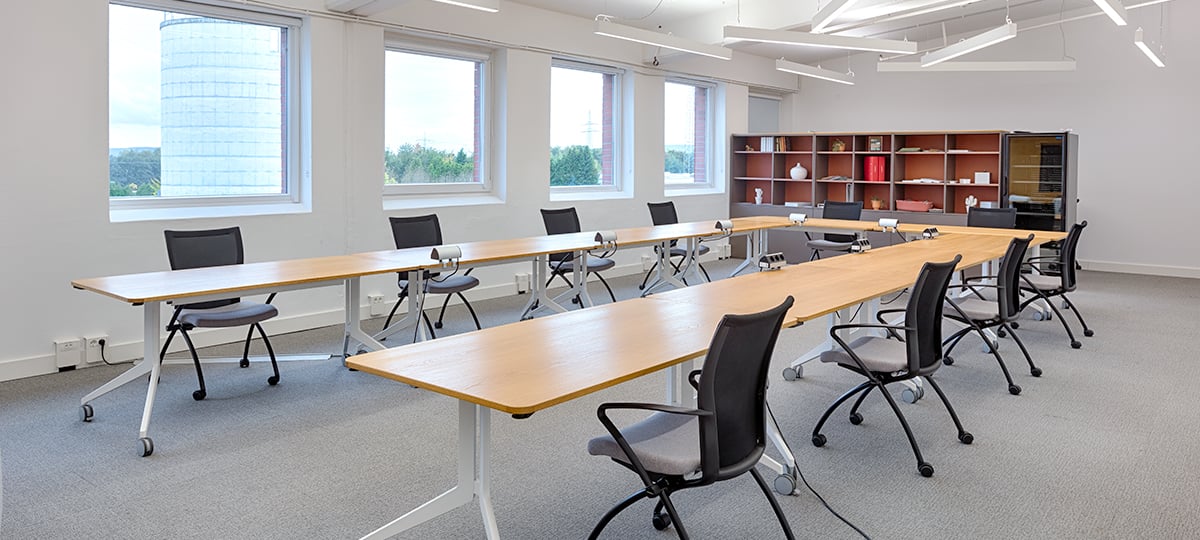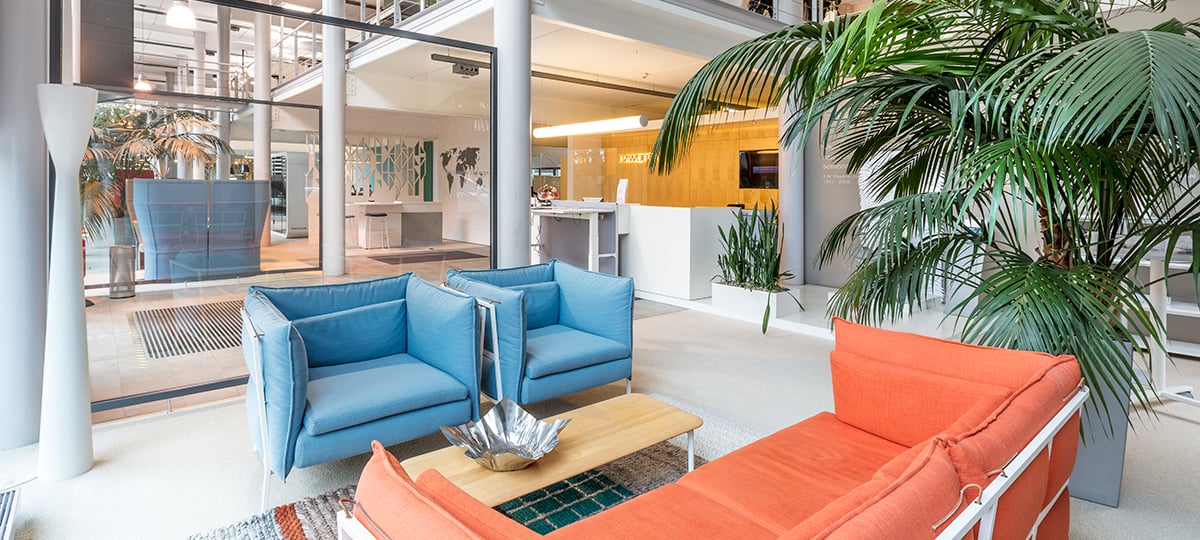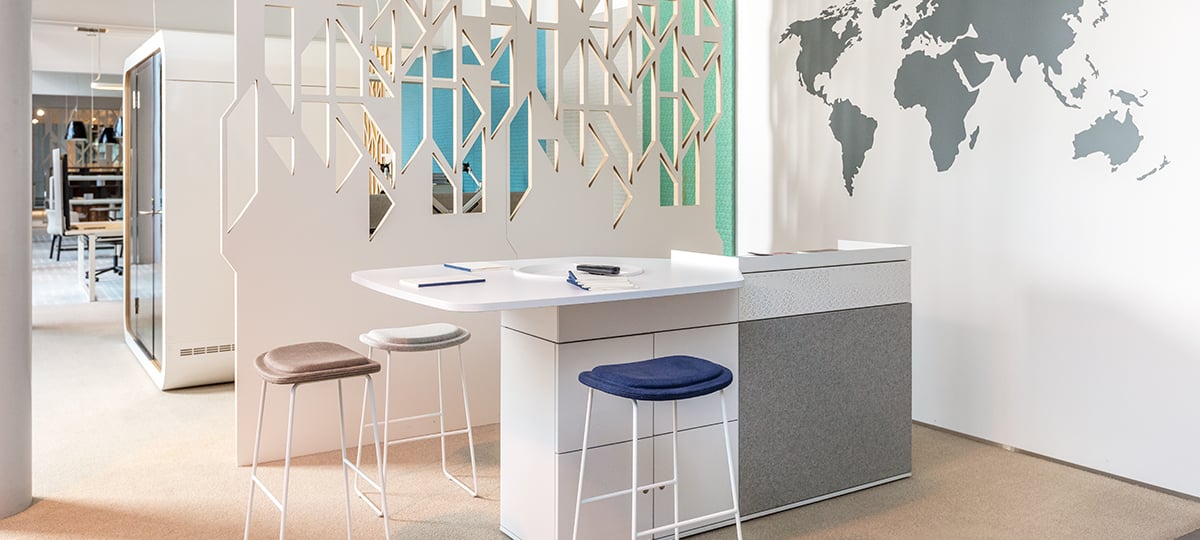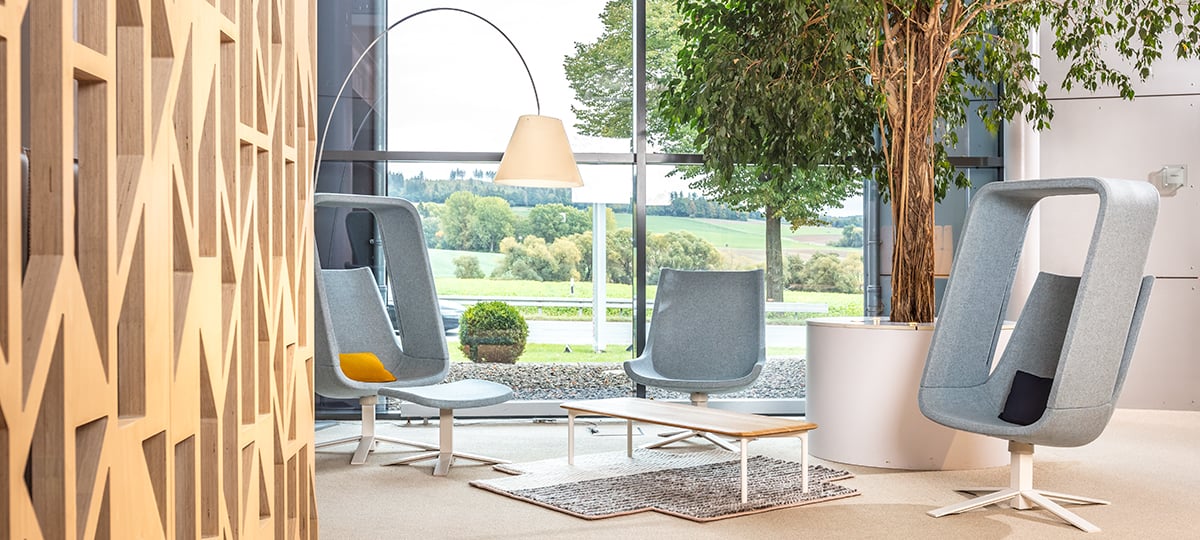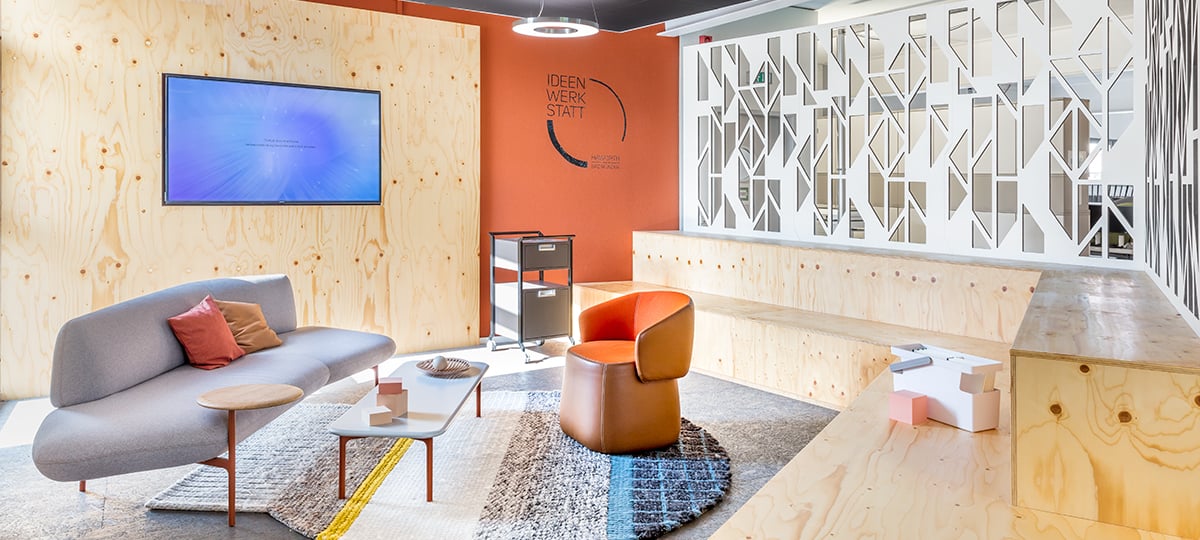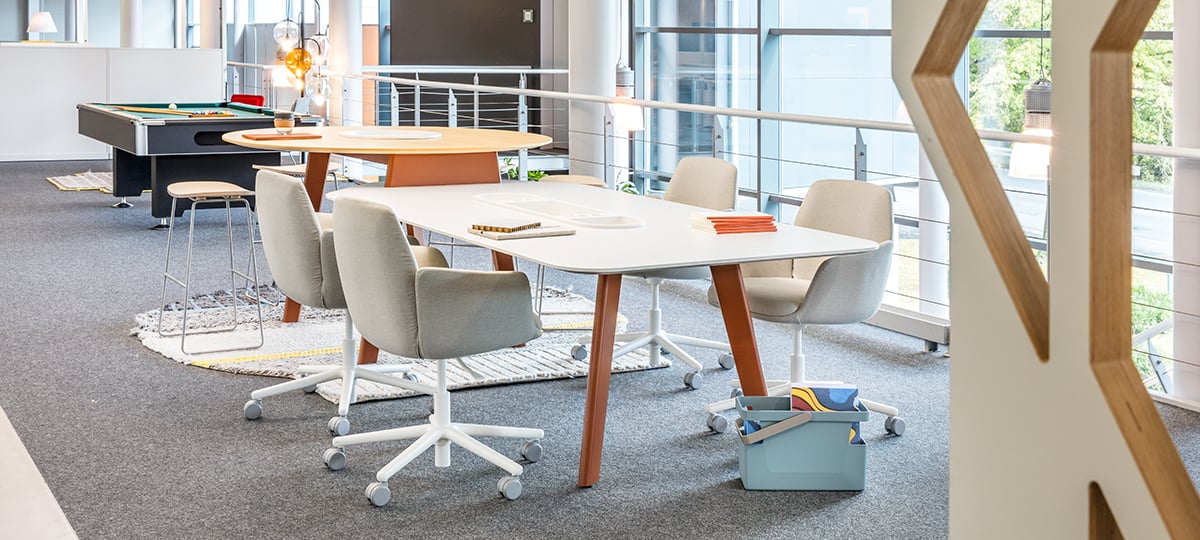 On display, the different seating options offered by Haworth inside the Bad Münder Showroom.
This comfortable lounge area at Haworth's Bad Münder Showroom creates a highly modern look that is completely functional for any type of gathering.
Another workspace, shown with Very seating, making collaboration and presentation an easy transition.