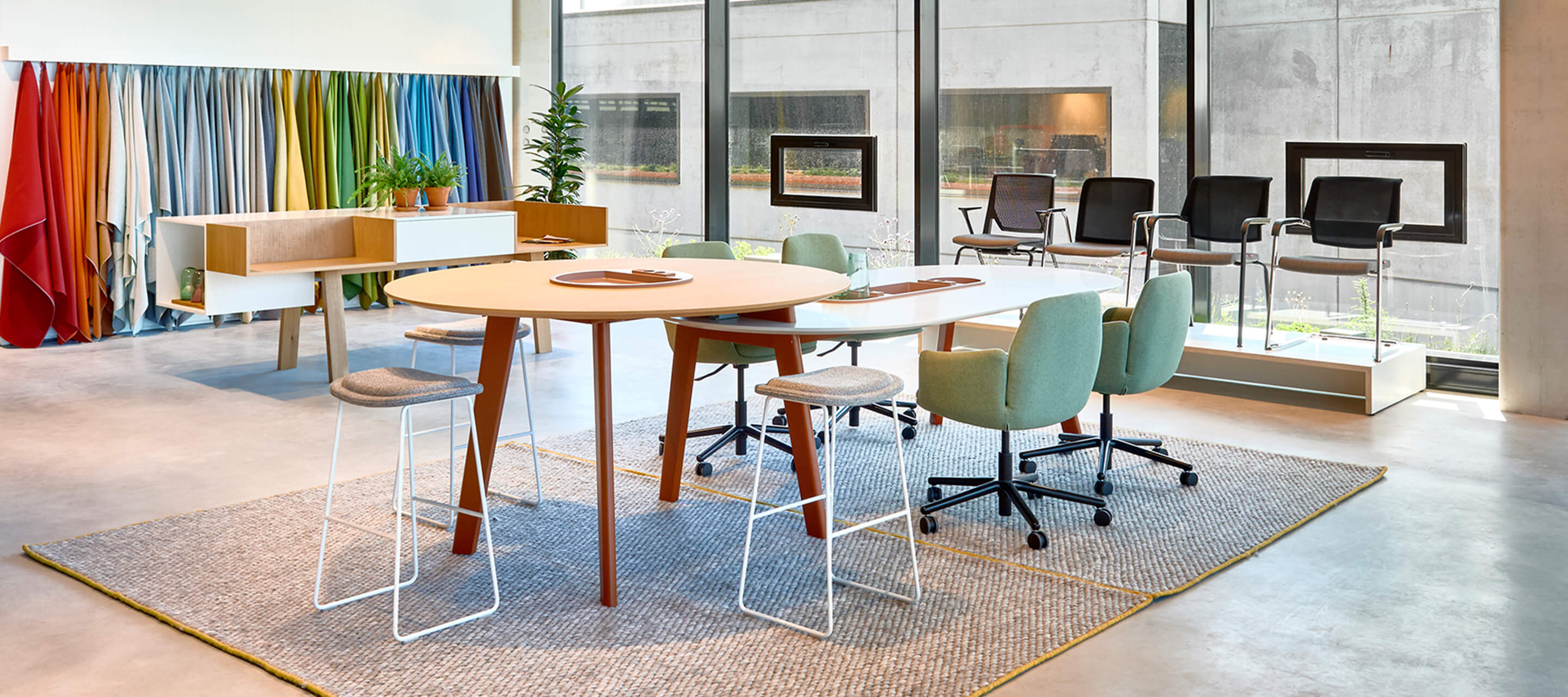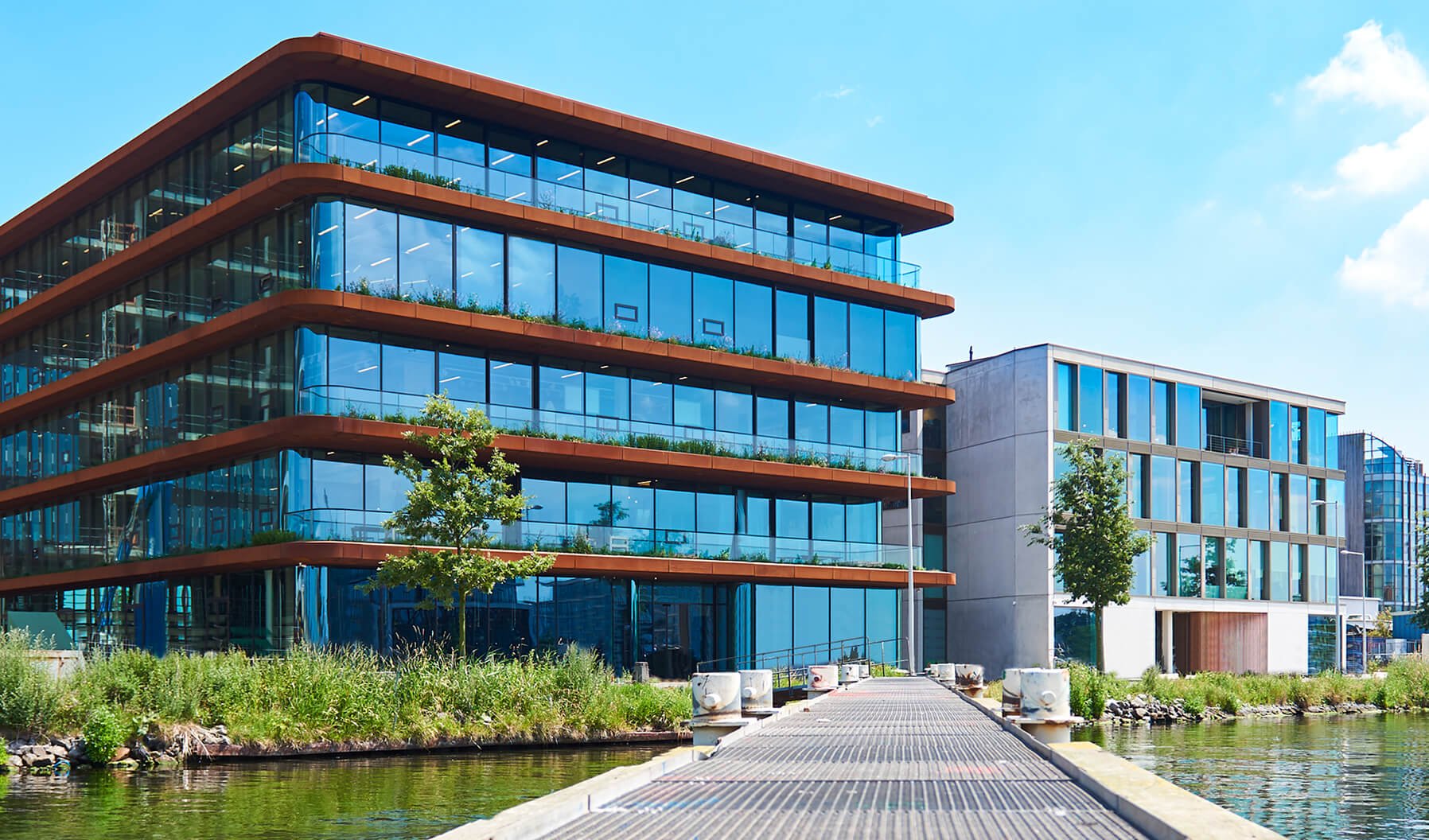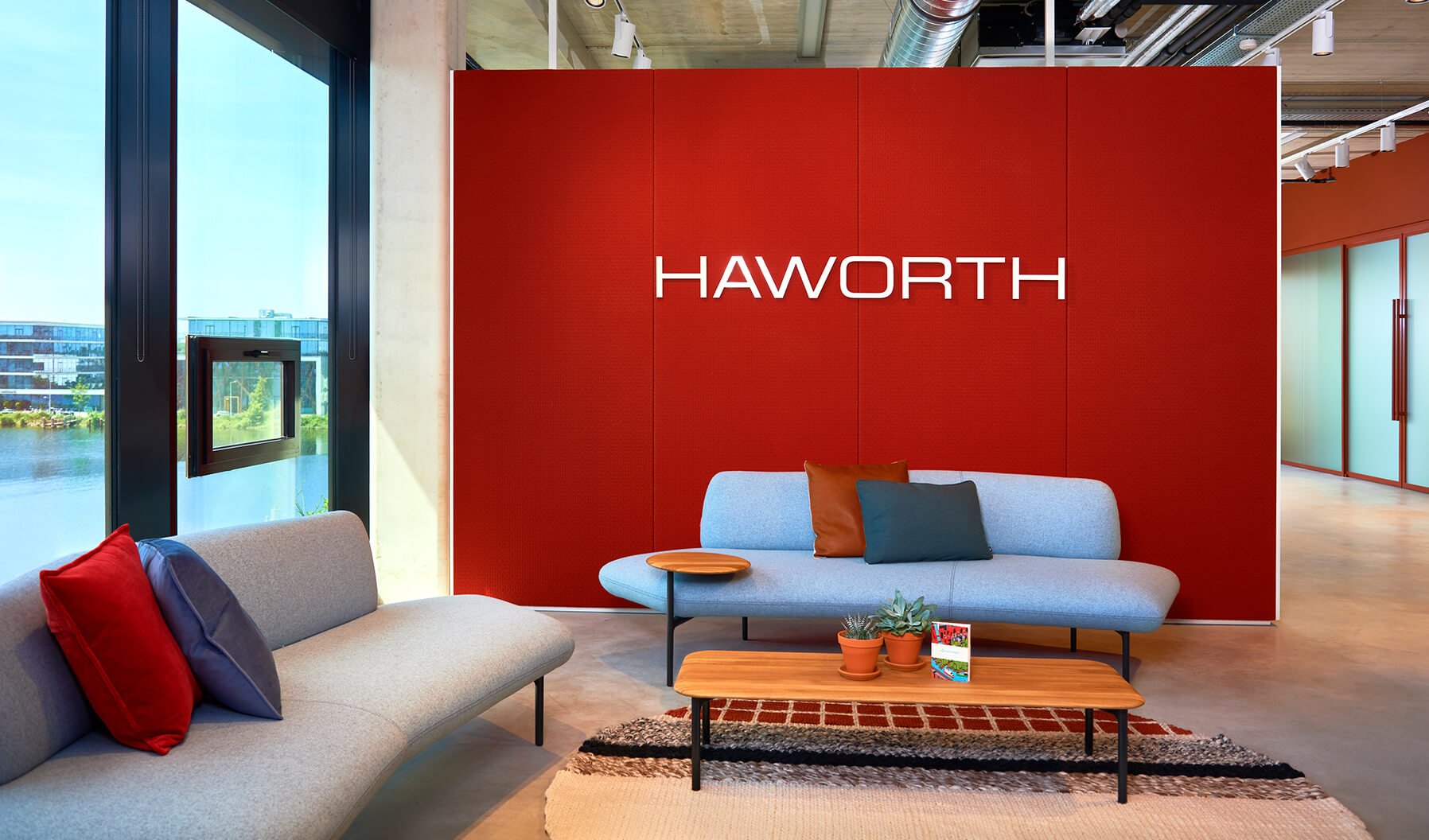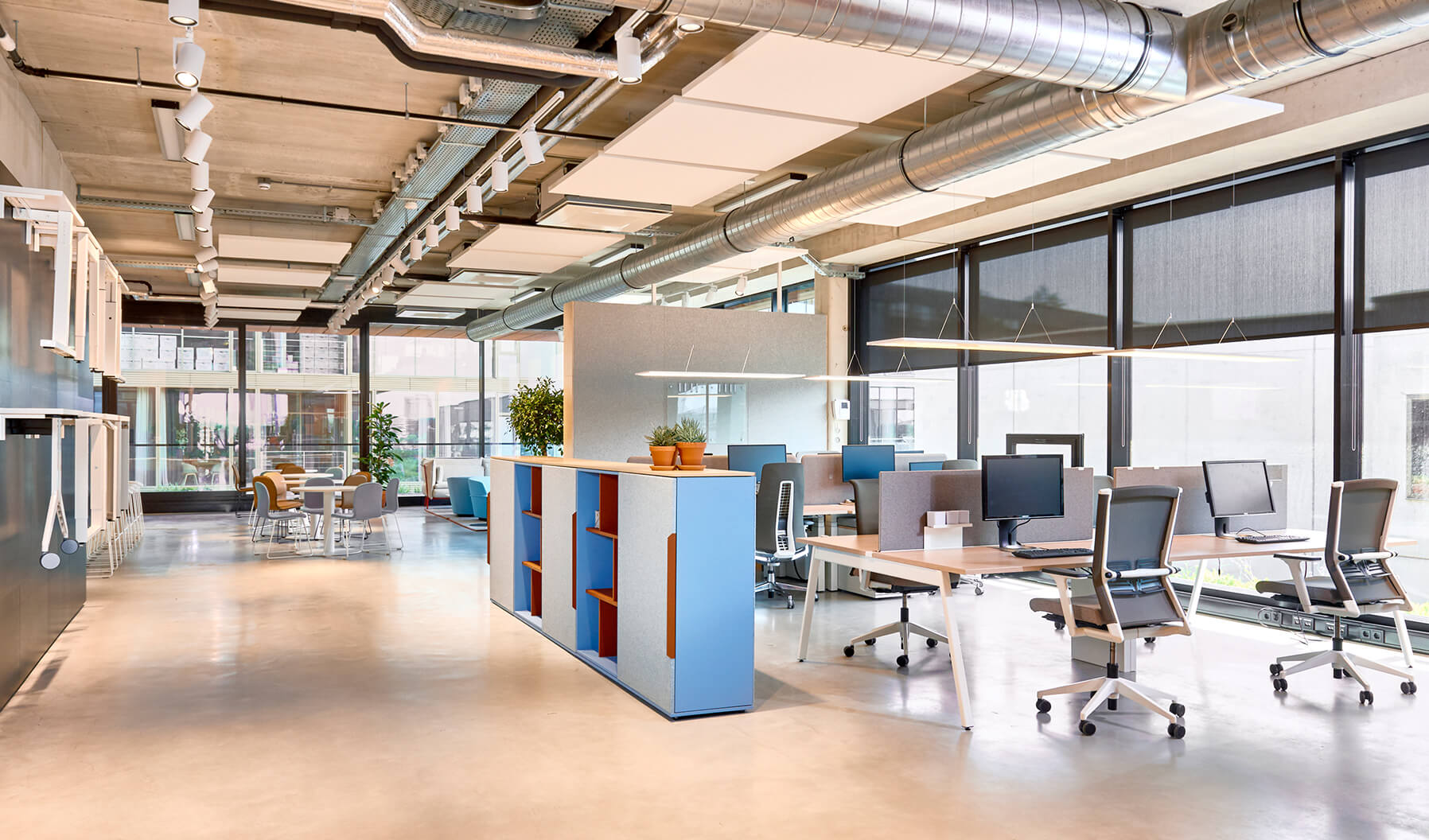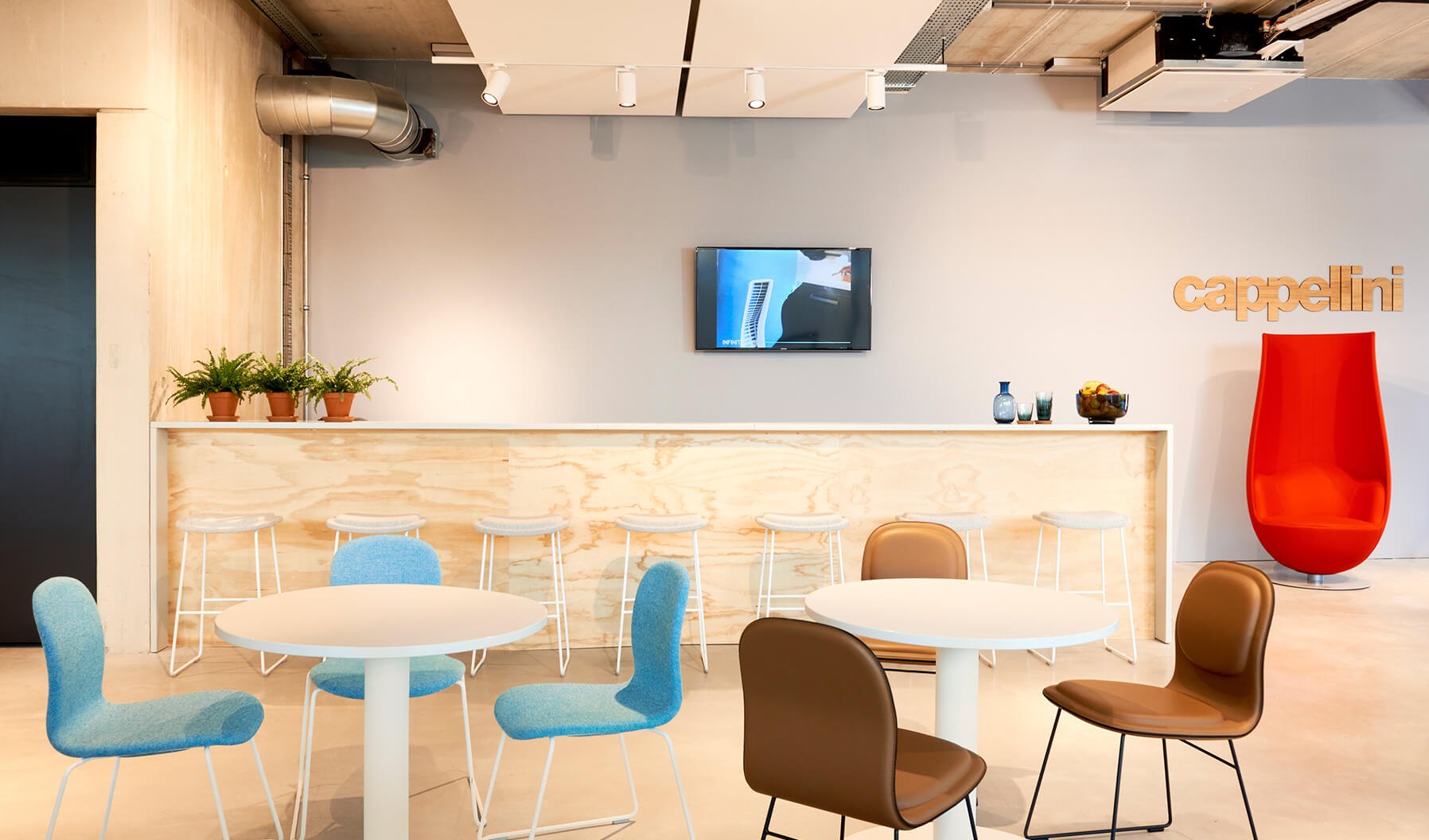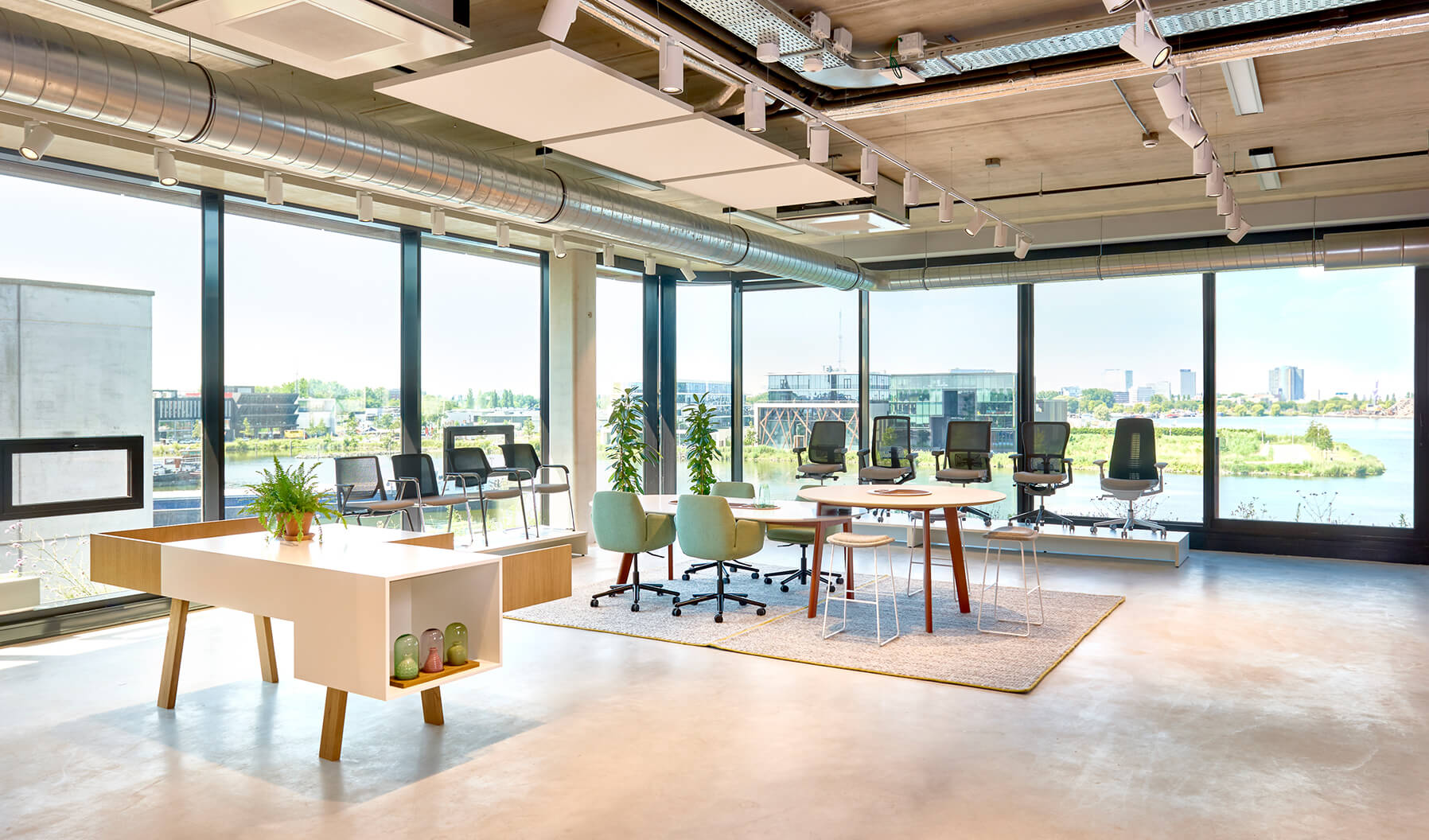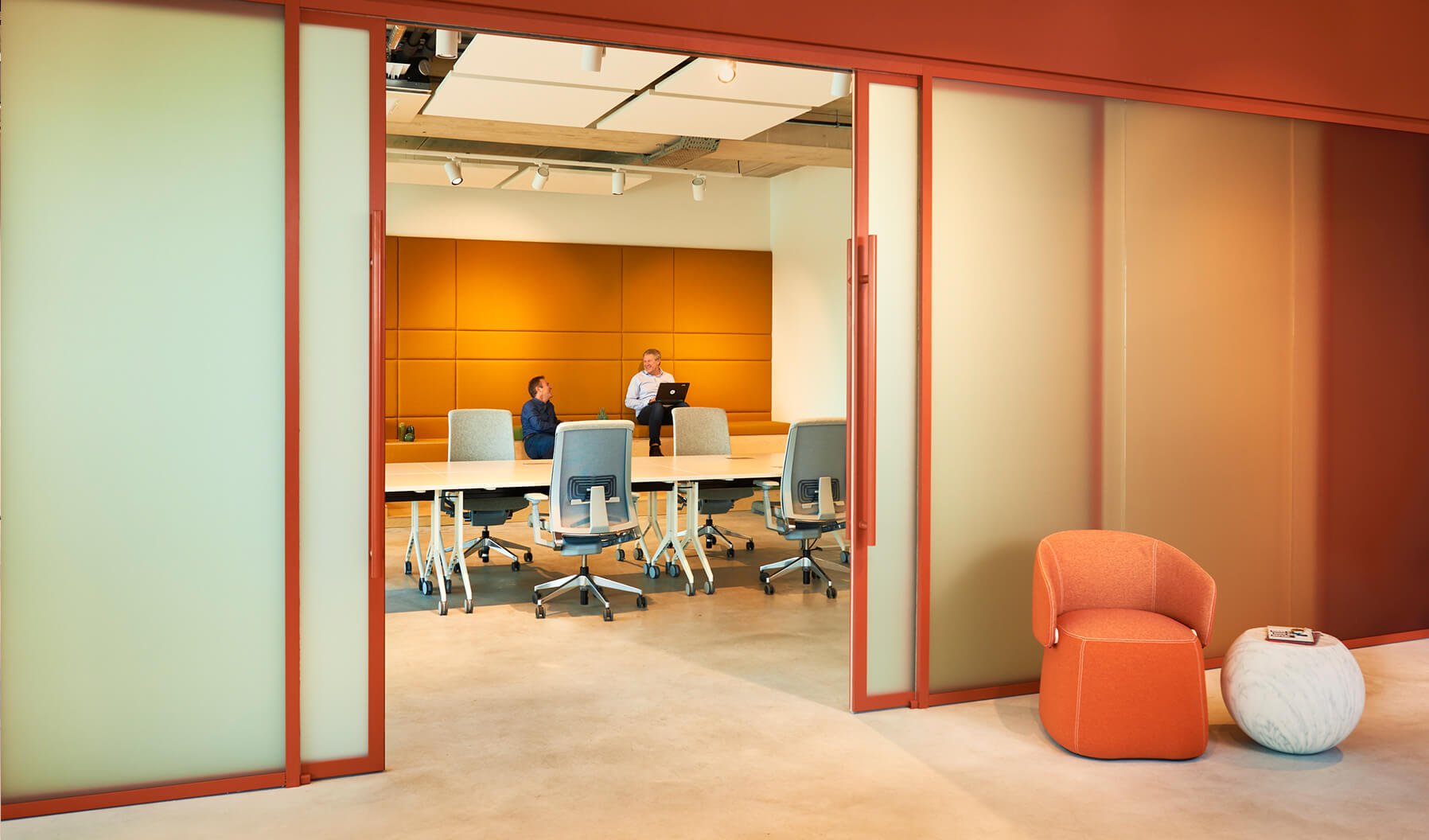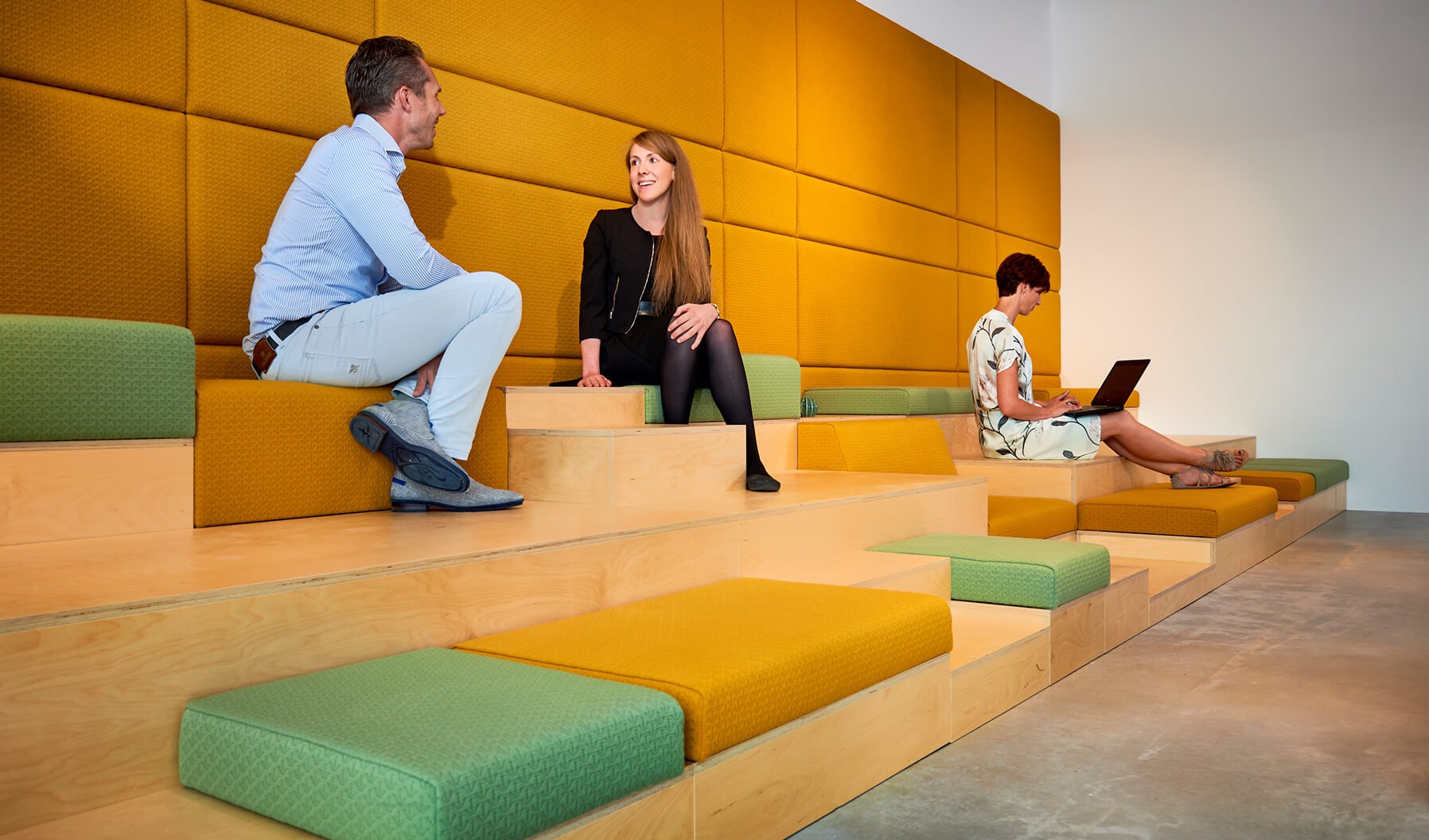 The Amsterdam showroom sits in the beautiful harbour area, Houthaven. It was designed in collaboration with Studio Urquiola, showing Haworth's latest workplace solutions next to pieces from the iconic Cappellini brand.
We created a warm, welcoming atmosphere offering spaces for informal meetings and using acoustic solutions from our partners, Framery and Ecophon, to create quiet spaces.
Service teams have dedicated workstations which are independently adjustable. The second bench offers an touchdown collaborative space for spontaneous discussions.
The Cappellini café provides a stylish, informal atmosphere to relax over lunch or escape the work environment for a chat. Framery offers a booth for focus work or a private conversation.
The co-create zone inspires visitors with panoramic views of the harbour, and models of Haworth's seating portfolio. The Immerse table offers a formal meeting space.
The co-create zone inspires visitors with a collection of colours and materials and a semi formal Immerse table on multiple levels for creative collaborative work.
The multifunctional zone aims to facilitate communication, learning and presentations. It is furnished with Planes for easy reconfiguration. The zone can be isolated from the rest of the showroom using Nordwall walls and a sliding door.
A tiered area acts as a stage or as informal seating for a presentation. It offers integrated power and a burst of colour. The rest of the multifunctional zone is also used for client mockups.
Location Details
Danizgerkade 213 Amsterdam, 1013 AP
Visit Showroom
Find us using Google maps.
Get in Touch
Contact a local representative.