MILAN, ITALY - April 11 2016 - Poltrona Frau Group and Haworth announced today that it has reached an agreement for the acquisition of the majority share of the American group JANUS et Cie, leader in the premium contemporary outdoor and interior furniture sector.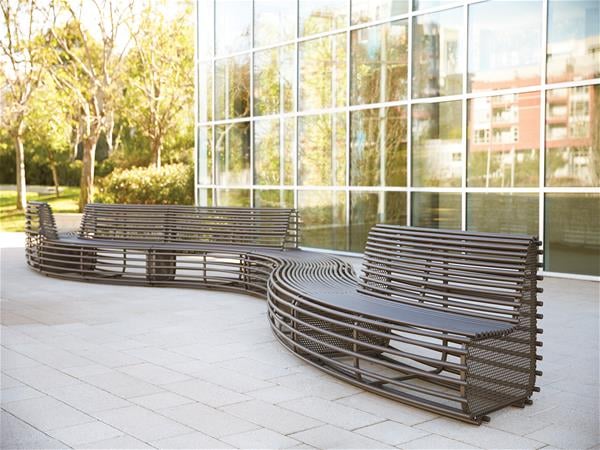 The acquisition will operate within Haworth's Lifestyle Design division alongside the brands Cassina, Cappellini and Poltrona Frau.
Founded in Los Angeles in 1978 by the eclectic designer and entrepreneur Janice Feldman, JANUS et Cie today has a turnover of approximately 100 million USD and a consistent record of high year-over-year growth.
The company principally works through its 16 directly owned showrooms and 40 sales offices throughout the world, employing 240 people.
JANUS et Cie will continue to operate independently. Founder Janice Feldman will retain a significant equity stake in the company and will continue to serve as the company's CEO. Paul Warren, COO of the company, will also continue in his current role. Both Ms. Feldman and Mr. Warren will report to Dario Rinero, CEO of Poltrona Frau Group.
Dario Rinero, CEO of Poltrona Frau Group, commented: "I am particularly happy that we have reached this agreement after a long journey of discovery. Through the acquisition of JANUS et Cie, we will enter the important segment of outdoor furniture, attaining a global leadership position thanks to the value of the brand and the size of the company." Rinero continued: "What appeals to me most is JANUS et Cie's enormous potential for expansion, as today the brand is mostly present in North America and still to be substantially developed in Asia and Europe. The value of this acquisition will therefore be reflected in the advantage that JANUS et Cie's products will benefit from Poltrona Frau Group and Haworth's international sales and distribution platforms."
Janice Feldman, founder and CEO of JANUS et Cie stated: "I am very proud to announce the creation of an extraordinary partnership. Poltrona Frau Group and Haworth have made an important investment in JANUS et Cie. Beyond our shared core values in people, growth and historical legacy, our companies have powerful synergies as we expand together globally. The decision to partner with Poltrona Frau Group was inspired by their excellent reputation in all aspects of design and leadership. The group, collectively and individually, have consistently demonstrated an historical commitment to privately owned, carefully grown businesses for many generations.  In every respect, these qualities also describe the exceptional people who, over the past 38 years, are JANUS et Cie. We operate today in multiple market sectors: residential, hospitality, contract, site and marine."
Feldman continued: "We are fully committed to take maximum advantage of our shared resources and priorities with Poltrona Frau Group and Haworth. The solid and respected global scale of Poltrona Frau Group and Haworth will facilitate our rapid long term expansion piece offering forward as an example of superb design and superior craftsmanship. Furthermore, JANUS et Cie is the proud recipient of countless design awards and is celebrated by designers, architects, businesses, and the most discriminating consumers worldwide as: The definitive source for site, garden and casual furnishings".
Franco Bianchi, President and CEO of Haworth, remarked: "I am honored that JANUS et Cie has chosen us to continue its extraordinary success story. This acquisition reinforces our continued desire to invest in our Lifestyle Design division, which has just completed a second successful year of Haworth ownership. We remain focused on innovation and premium design translated into solutions that anticipate customer needs. The acquisition of JANUS et Cie will also offer further development opportunities for our dealers in North America."
The transaction remains subject to certain closing conditions, including approval by governing regulatory bodies.  Completion of said approvals and the transaction closing is expected to take place within the next 30 – 60 days.
###
Globally, Haworth improves workplaces with award-winning furniture, interior architecture and technology solutions to help customers achieve business goals and transform culture, as well as support collaboration and innovation.  Research + design drive a deep understanding of agile workplace needs and are at the center of the company's strategy.  Haworth is committed to protecting and restoring the environment, creating economic value as well as supporting and strengthening its communities.  Founded in 1948, Haworth remains family-owned and privately-held and serves markets in more than 120 countries through a global network of 650 dealers and 6,500 employees. The company had net sales of USD $1.82 billion in 2015.