HOLLAND, MI - September 15, 2015 - Under the slogan 'The Craft of Spacemaking™', the office furniture manufacturer will present several new products at Orgatec 2014. These include the 'Openest' product range, designed and developed by Patricia Urquiola.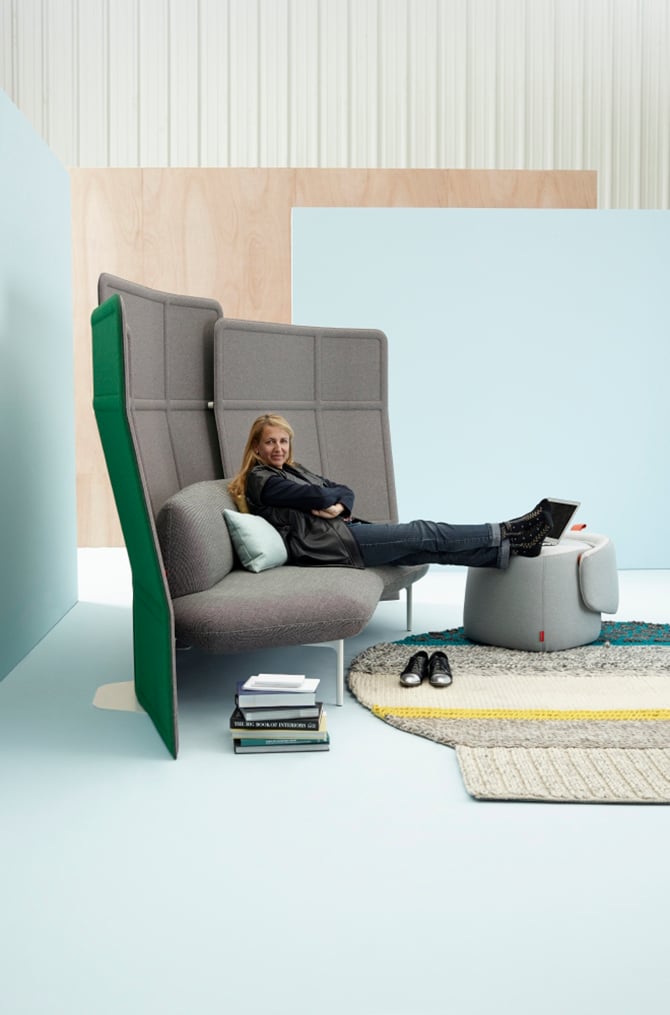 With 'Openest' Haworth delivers a design-savvy answer to the two most important challenges for modern work today: the necessity of dealing with much of that work in groups and the need to concentrate on one's duties and perform them in privacy.
'The aim of the project was to design a highly modular system featuring a limited number of individual elements that could be combined with furniture to allow for different configurations and effects', explains Patricia Urquiola.
The system comprises four basic elements that can be combined with each other in different ways. This means that larger or smaller group areas can be created for formal and informal working or for relaxation. At the same time, the elements also facilitate the creation of isolated areas for concentration and individual work.
The system elements are appealing both visually, thanks to their graceful simplicity, and in terms of their soft, comfortable structure. The 'feather' sofas and the 'chick' poufs, as they are named, fulfil the need for homeliness while simultaneously enabling users to work in various formal and informal contexts. The 'plume' rear walls provide visual and acoustic privacy where it is required, without constricting the space. The 'sprig' tables, for their part, can be placed at will to provide useful flat surfaces.
The design principle behind 'Openest' is based on connecting opposites. Curved lines, warm textiles and visibly stitched seams produce a cosy feel so that the user has the comfortable sense of being in his own home while working. At the same time, the flexibility of the individual elements means the furniture fulfils all necessary functions for efficient project work.
'Openest' merges the ostensive polar opposites of privacy and openness in an entirely natural way, forming a visual and tangible union.
'Openest' will be on display at Orgatec in Cologne on 21 - 25 October 2014. 
Haworth: Hall 9, Stand B50.
 ###
Globally, Haworth improves workplaces with award-winning furniture, interior architecture and technology solutions to help customers achieve business goals and transform culture as well as support collaboration and innovation.  Research + design drive a deep understanding of agile workplace needs and are at the center of the company's strategy.  Haworth is committed to protecting and restoring the environment, creating economic value as well as supporting and strengthening its communities.  Founded in 1948, Haworth remains family-owned and privately-held and serves markets in more than 120 countries through a global network of 600 dealers. The company had net sales of US $1.41 billion in 2013.