Holland, MI – February 25, 2022 – Haworth, a global leader in the contract furnishings industry, today announced the following 2022 Best In Class dealers:

Brooks Corning Co.
Business Interiors of Idaho
CCG
Christiansons Business Furniture
Cime Business Environments
Core Business Interiors
Cti Working Environments
Cultura
DBI Business Interiors
Environments at Work
Elements IV Interiors
encompas
Furniture Marketing Group
Hbi Office Plus Inc.
Interphase Interiors
ISCG
JC White Architectural Interior Products
King Business Interiors
M&M Office Interiors, LLC
Norbys Work Perks
Office Interiors
PAPSA
Peoplespace
PMC Commercial Interiors
Price Modern
RCF Group         
SPACE, Inc.
turnerboone
Unisource
DBI Business Interiors, encompas, Interphase Interiors and Price Modern have each received this designation 11 times. Unisource is a first-time recipient.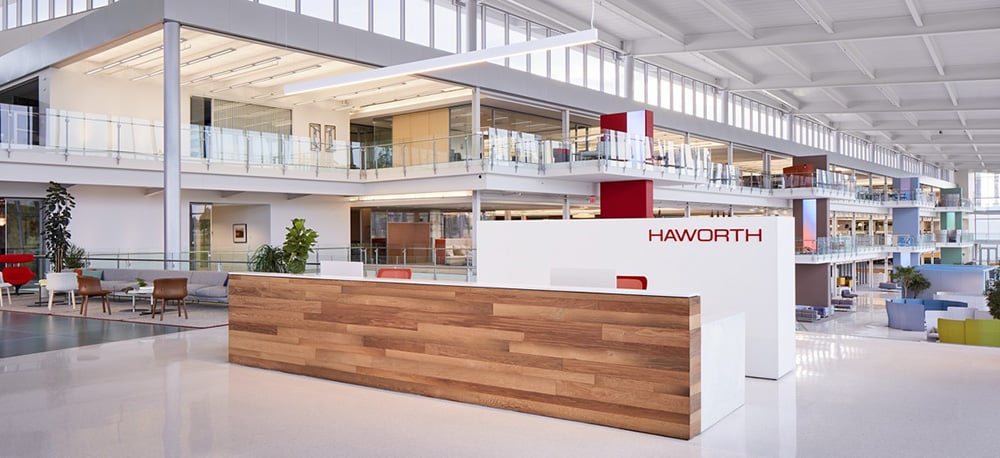 "It goes without saying that 2021 was one of the toughest and most unique years for our business. At the same time, the market remains highly competitive," said Jack Cottrell, Haworth's Vice President of Channel and Dealer Development. "These 29 dealers have risen to challenges, contribute to their communities and play a vital role in creating great spaces. The entire Haworth organization congratulates them for this achievement."
The Best In Class distinction is based on exceptional performance in market development, sales, customer satisfaction, operational excellence and enterprise development. It is reserved for premier dealers who operate at the highest performance levels and are successful in maintaining rigorous standards over time, against high-performing peer dealers.
###
Globally, Haworth enriches spaces with award-winning furniture, interior architecture, luxury lifestyle products and technology solutions to help create beautiful rooms and achieve business goals. With a strong history of craft, innovation and 400 patents, Haworth is committed to protecting and restoring the environment; creating economic value; and supporting and strengthening communities. Founded in 1948, Haworth remains family-owned, serving markets in more than 120 countries through a global network of 650 dealers and 7,500 employees. Headquartered in Holland, Michigan, U.S.A, the company has net sales of $2 billion USD.