December 5, 2022 – In 2023, Haworth will celebrate 75 years of innovation and, as the company proudly reaches another milestone, Haworth DesignLab will launch. This initiative will deliver new ideas, design diversity and desirability by partnering with talented designers and artists to find potential innovation for the ever-changing world.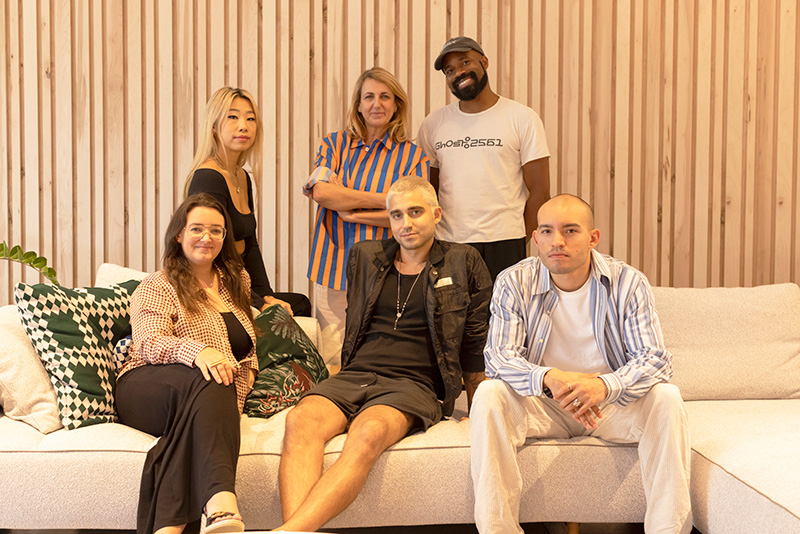 The Haworth DesignLab will kick off with Max Rosiles, Eny Lee Parker, Bradley Bowers, Brian Wooden and Chrissy Fehan from Pophouse with concepts that are experimental and future focused. Studio Urquiola will curate Haworth DesignLab concepts, including digital, graphic, art, sculpture and product designs. With an inaugural meeting at Design Miami, these concepts will be developed in early 2023 and featured at key events throughout the year.
"The Haworth DesignLab is bringing new perspectives together with our existing design talent and partners," said Matthew Haworth, Chairman. "It's important for us to challenge expectations and set a new standard for where we live and work. We all play a pivotal role in the creation of beautiful spaces and are interdependent. Haworth doesn't have all the answers and we seek to be informed by others. There is a lot of excitement to celebrate our 75th and have these talented designers and artists help us understand what's next."
What was born as a side business in a humble schoolteacher's garage has become today's Haworth, a leading maker of great spaces for everywhere people work and live. The company has a unique entrepreneurial core, design-forward approach and multicultural spirit. Haworth will introduce several initiatives and tactics as part of their 75th celebration, including the DesignLab.
###
Globally, Haworth enriches spaces with award-winning furniture, interior architecture, luxury lifestyle products and technology solutions to help create beautiful rooms and achieve business goals. With a strong history of craft, innovation and 400 patents, Haworth is committed to protecting and restoring the environment; creating economic value; and supporting and strengthening communities. Founded in 1948, Haworth remains family-owned, serving markets in more than 120 countries through a global network of 650 dealers and 7,500 employees. Headquartered in Holland, Michigan, U.S.A, the company has net sales of $2 billion USD.