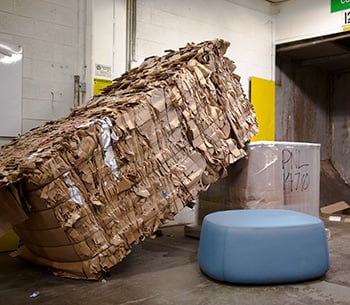 Holland, MI – April 29, 2022 – Haworth Inc. has released its annual corporate social responsibility report reviewing the company's sustainable journey along with both short- and long-term corporate social responsibility goals. With a long tradition of sustainability, including ISO 14001 certification for all manufacturing sites, zero waste to landfill status, being a signatory of UN Global Compact and CDP reporting, Haworth has issued this report since 2005.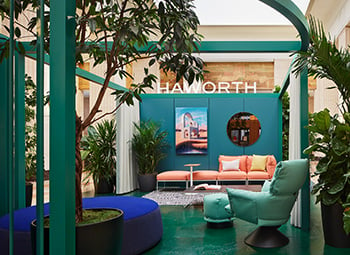 Haworth's goals are focused on people and community; circular economy; and operational performance. The report includes the following results and work toward these goals:
Haworth is dedicated to reducing its corporate carbon footprint in line with the Paris Climate Agreement, including limiting global warming to 1.5°C of the Science Based Targets initiative (SBTi), cut greenhouse gas emissions in half before 2030 and achieve net-zero emissions before 2050. Haworth has published its greenhouse gas emissions in this report since 2005.
Carbon accountability is an important element in Haworth's sustainability strategy. To take immediate climate action, one of Haworth's 2025 Commitments is to source manufacturing electricity from 100% renewable options to reduce emissions from our production processes by more than half.
In 2021, Haworth diverted over 866 tons of waste from landfills
Five out of 12 global Haworth manufacturing sites have already sourced 100% renewable and carbon neutral energy in 2021
100% of new products employ circular design principles
Haworth continues to expand diversity, equity and inclusion (DEI) initiatives to foster and sustain employees, suppliers, designers and dealers
25% of Haworth's North American dealers self-reported as minority- and/or women-owned

Read more about Haworth's corporate social responsibility here.
###
Globally, Haworth enriches spaces with award-winning furniture, interior architecture, lifestyle products and technology solutions. With a strong history of design, innovation and more than 400 patents, Haworth is committed to corporate social responsibility; creating economic value; and supporting and strengthening communities. Founded in 1948, Haworth remains family-owned, serving markets in more than 120 countries through a global network of 650 dealers and 7,500 employees. Headquartered in Holland, Michigan, U.S.A, the company has net sales of $2 billion USD.