September 15, 2022 – The Haworth Hotel and Compose Echo received honorable mentions in Fast Company's Innovation by Design Awards for 2022 in the Hospitality and Experience Design categories.

The Innovation by Design Awards, which can be found in the October 2022 issue of Fast Company, honor the designers and businesses solving the most crucial problems of today and anticipating the pressing issues of tomorrow. The competition, now in its 11th year, features a range of blue-chip companies, emerging startups and hungry young talents. It is one of the most sought-after design awards in the industry.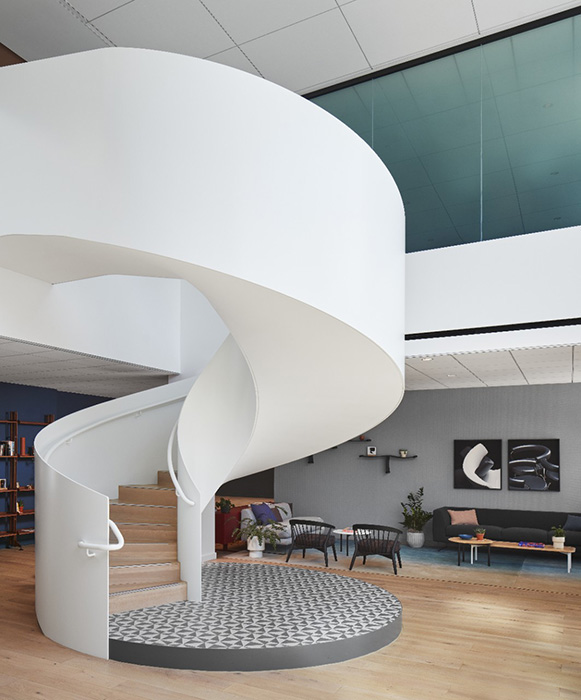 Located in downtown Holland, Michigan, not far from Haworth's global headquarters, the Haworth Hotel offers an exclusive experience. Designed by renowned architect and designer Patricia Urquiola, this luxury hotel and conference center blends international design with local charm. It is situated on the campus of Hope College, fulfilling the Haworth family's vision to create a bridge between the community, the college and clients.
Haworth's Compose Echo workspaces prove that two worlds can coexist in one space, allowing individual work and team collaboration to happen fluidly. Echo creates mobile workstations that move the way people do – with flexibility for a variety of workstyles and activities. Easy, intuitive movements give people freedom to quickly change position, posture and orientation and support work, personal comfort and well-being.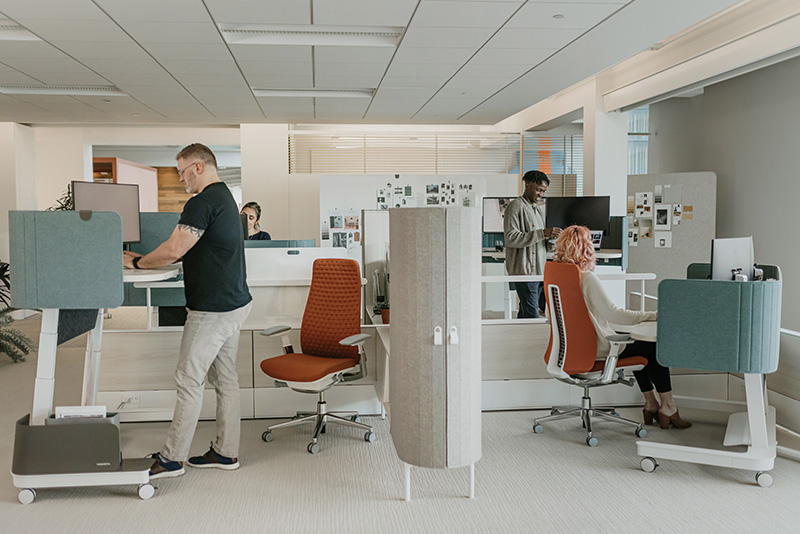 "A common theme among this year's Innovation by Design honorees, which range from healthcare interfaces to autonomous driving technology, is permanence," said Brendan Vaughan, editor-in-chief of Fast Company. "The products that leaped out to our editors and judges went against our quick-fix consumer culture, while also manifesting a more inclusive vision of design."
Honorees for the 2022 awards were selected in over 40 categories. The judges include renowned designers from a variety of disciplines, business leaders from some of the most innovative companies in the world and Fast Company's own writers and editors. Entries are judged on the key ingredients of innovation: functionality, originality, beauty, sustainability, user insight, cultural impact and business impact.
Winners, finalists and honorable mentions are featured online and in the October issue of Fast Company magazine, on newsstands September 27, 2022. To see the complete list, go to https://www.fastcompany.com/innovation-by-design/list
###
Fast Company is the only media brand fully dedicated to the vital intersection of business, innovation, and design, engaging the most influential leaders, companies, and thinkers on the future of business. Headquartered in New York City, Fast Company is published by Mansueto Ventures LLC, along with our sister publication Inc., and can be found online at www.fastcompany.com.
Globally, Haworth enriches spaces with award-winning furniture, interior architecture, luxury lifestyle products and technology solutions to help create beautiful rooms and achieve business goals. With a strong history of craft, innovation and 400 patents, Haworth is committed to protecting and restoring the environment; creating economic value; and supporting and strengthening communities. Founded in 1948, Haworth remains family-owned, serving markets in more than 120 countries through a global network of 650 dealers and 7,500 employees. Headquartered in Holland, Michigan, U.S.A, the company has net sales of $2 billion USD.