Hop Height-Adjustable Tables
Hop Height-Adjustable Tables Overview
Simple and functional, the Hop electric height adjustable table brings versatility into any floorplan. Hop height-adjustable office desks provide ergonomic solutions that promote movement for people throughout the day. Designers will appreciate how Hop offers flexible design choices and easy specification—from base styles to worksurface shapes and finishes. Hop is a small desk designed to efficiently use space, and the electric height adjustable table function that allows for easy and quick adjustments prioritizes health and comfort while improving employee engagement and focus.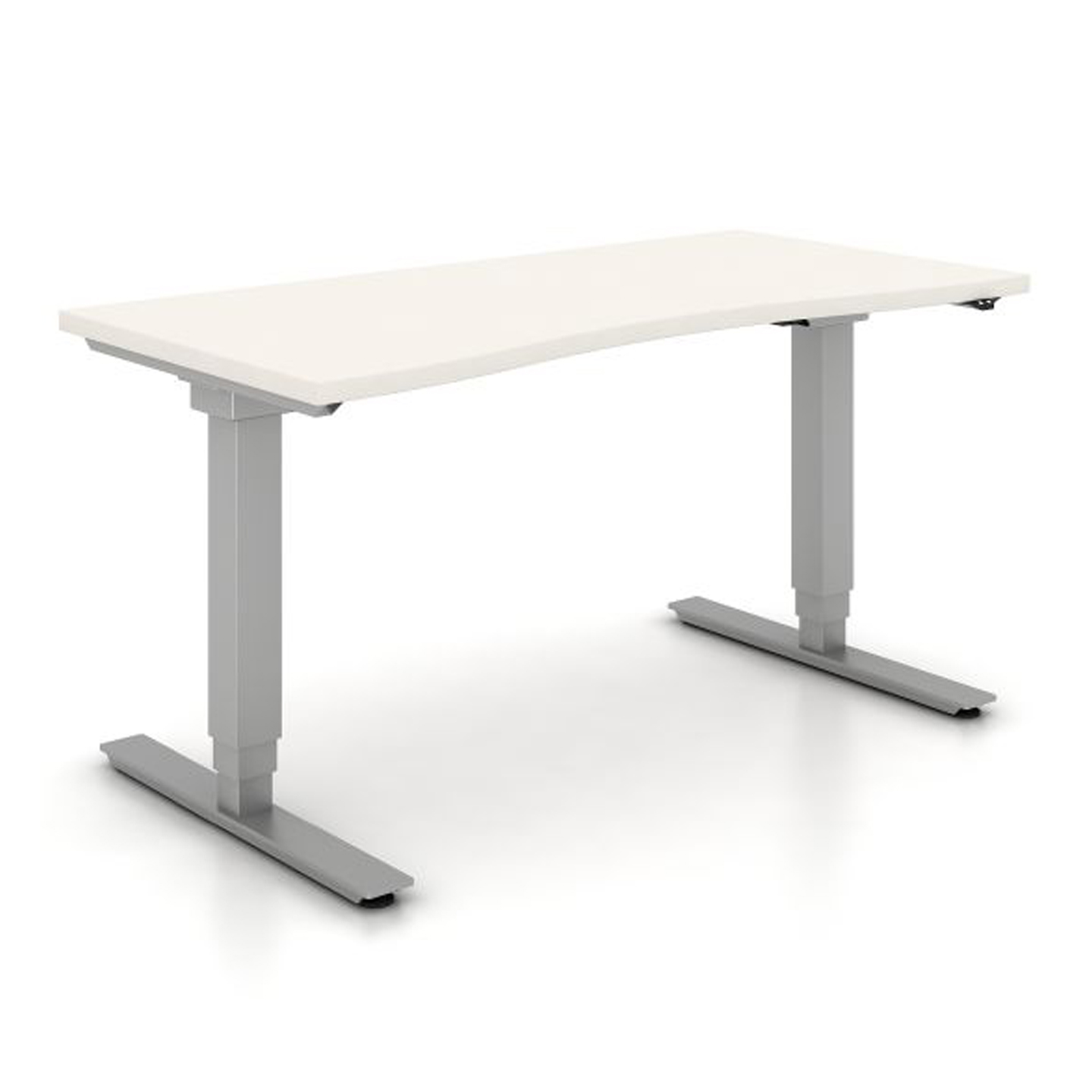 Easy and efficient
Hop tables can be placed within traditional workstation solutions or specified for an entire layout. Expandable tables are ideal for retrofitting existing fixed-height tables. Height-adjustable tables are designed with dependable motors and a sophisticated track and guidance system that moves the mechanism efficiently and quietly.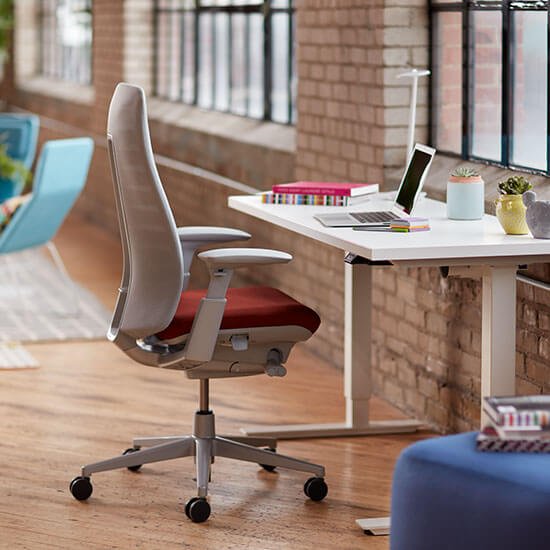 Great Support
The Hop table supports up to 250 pounds, including the worksurface, and meets BIFMA standards. It has a height adjustment range of 25.7 – 51.3 inches, including the top (dual stage). The base width expands and contracts to accommodate various worksurface sizes and shapes.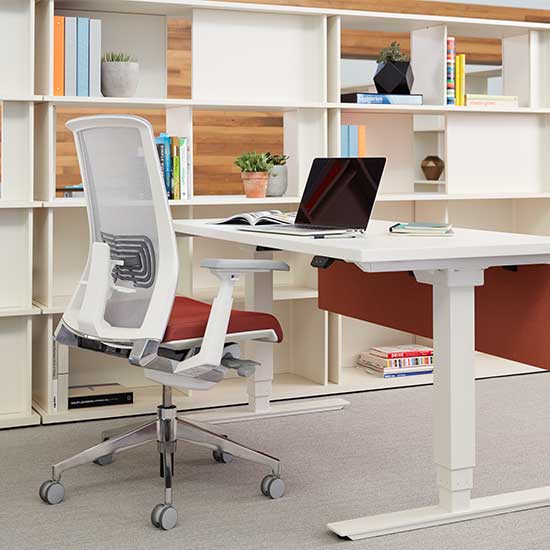 Colors, Materials, Finishes
Hop worksurfaces are available in Haworth finishes, including laminates, veneers, and nine powder-coat options. The Hop base is available in five popular Integrated Palette™ finishes (Smoke, Smooth Plaster, Charcoal, Metallic Silver, and Metallic Champagne).