Showroom
One Haworth Center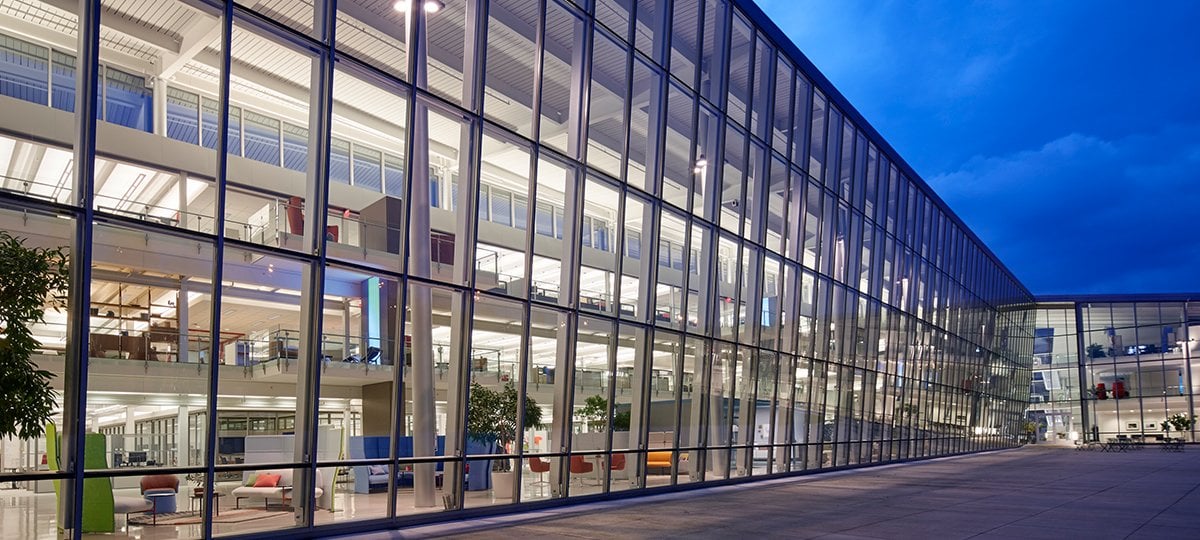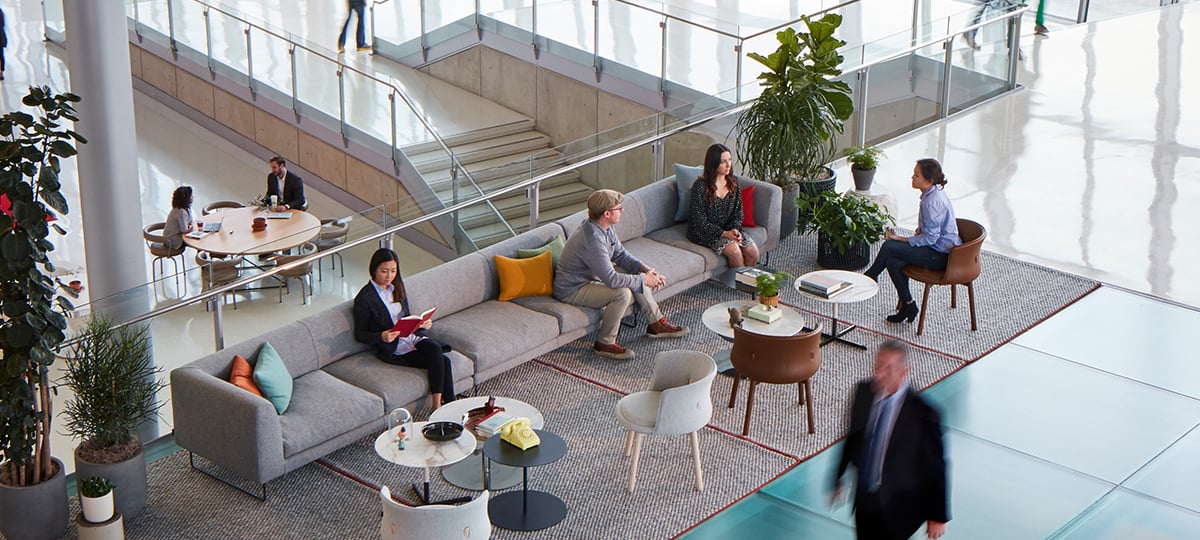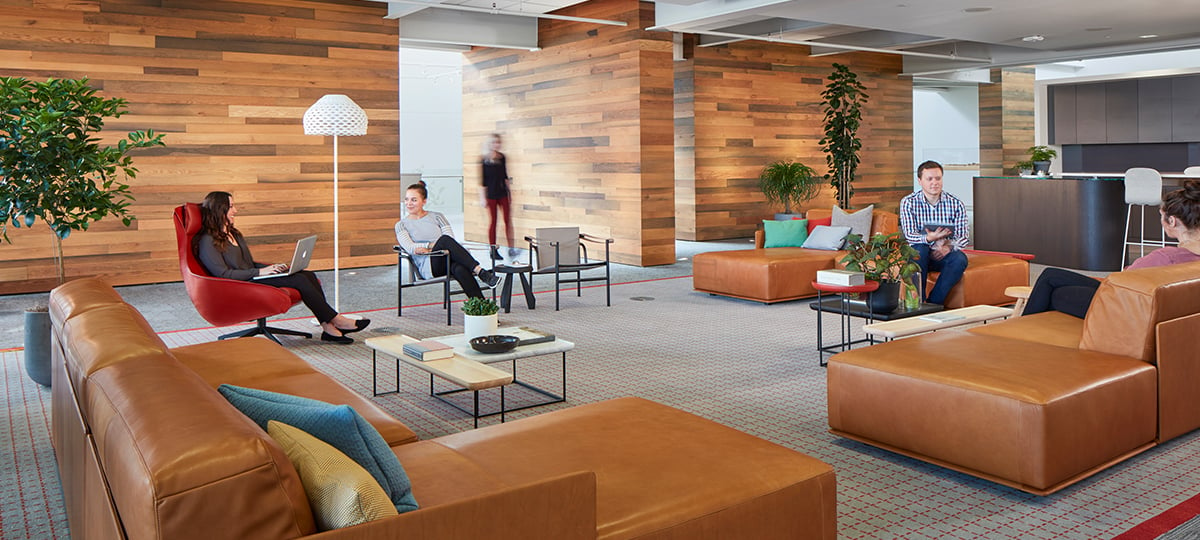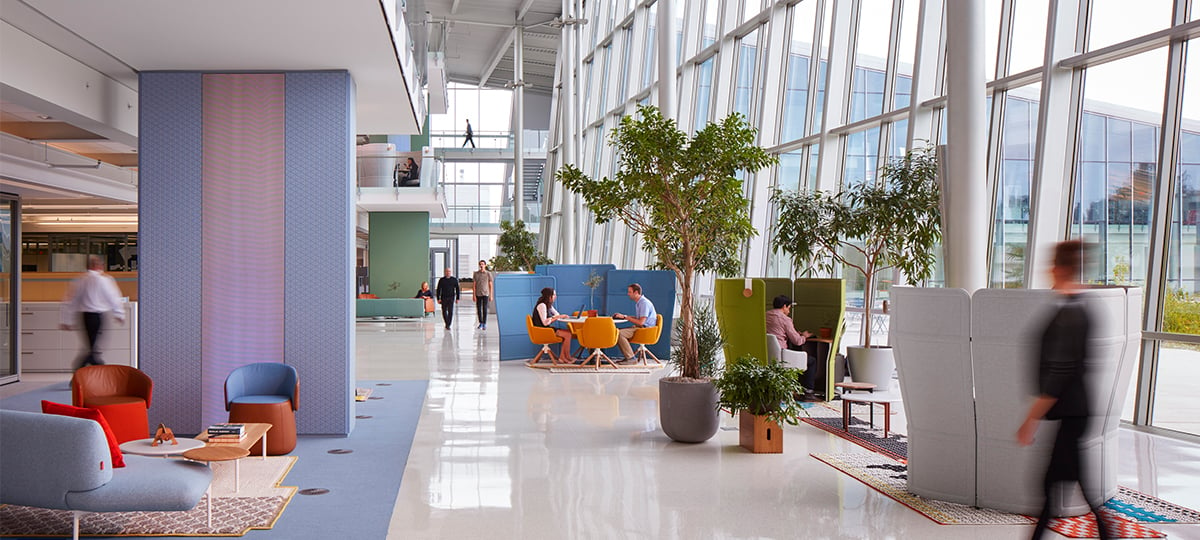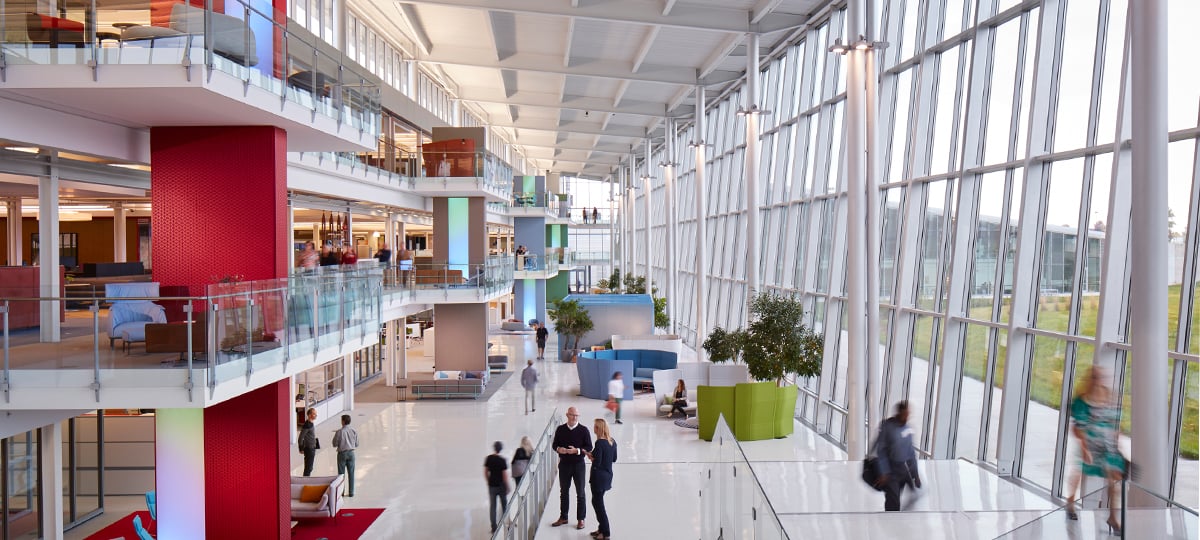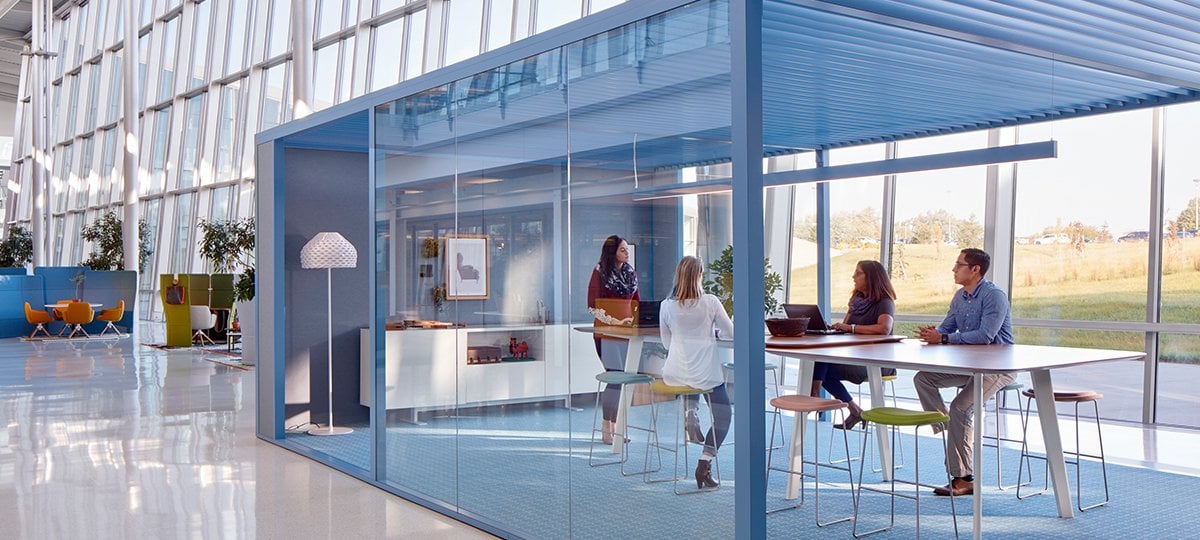 One Haworth Center exterior facade, demonstrating how the use of glass can provide daylight and views to the majority of the office within.
Reception areas can promote a warm and inviting culture within the workplace for both employees and visitors. Selecting the appropriate furniture pieces, as well as other soft elements such as rugs, pillows, and foliage can elevate a first impression.
This lounge creates a Social Space that provides comfortable seating to encourage interaction and collaboration with relaxed, seated postures. An accent wall created by wood harvested from local Michigan sources is nod to Haworth heritage and culture.
The use of screens, plants, and architectural features create space division and a sense of privacy in a large atrium volume, making this a place where people can comfortably connect.
The atrium at One Haworth Center serves as a major thoroughfare for the building as well as an active collaboration zone. The vertical columns at each balcony serve as wayfinding for different office zones, and are a striking design feature that further elevate the buildings remarkable architecture.
This meeting space was an design exploration of creating space within a space. The absense of doors, use of glass, gracious openings, and a louvered ceiling demonstrate how an enclosure can be open to the surrounding space and simultaneously provide privacy.