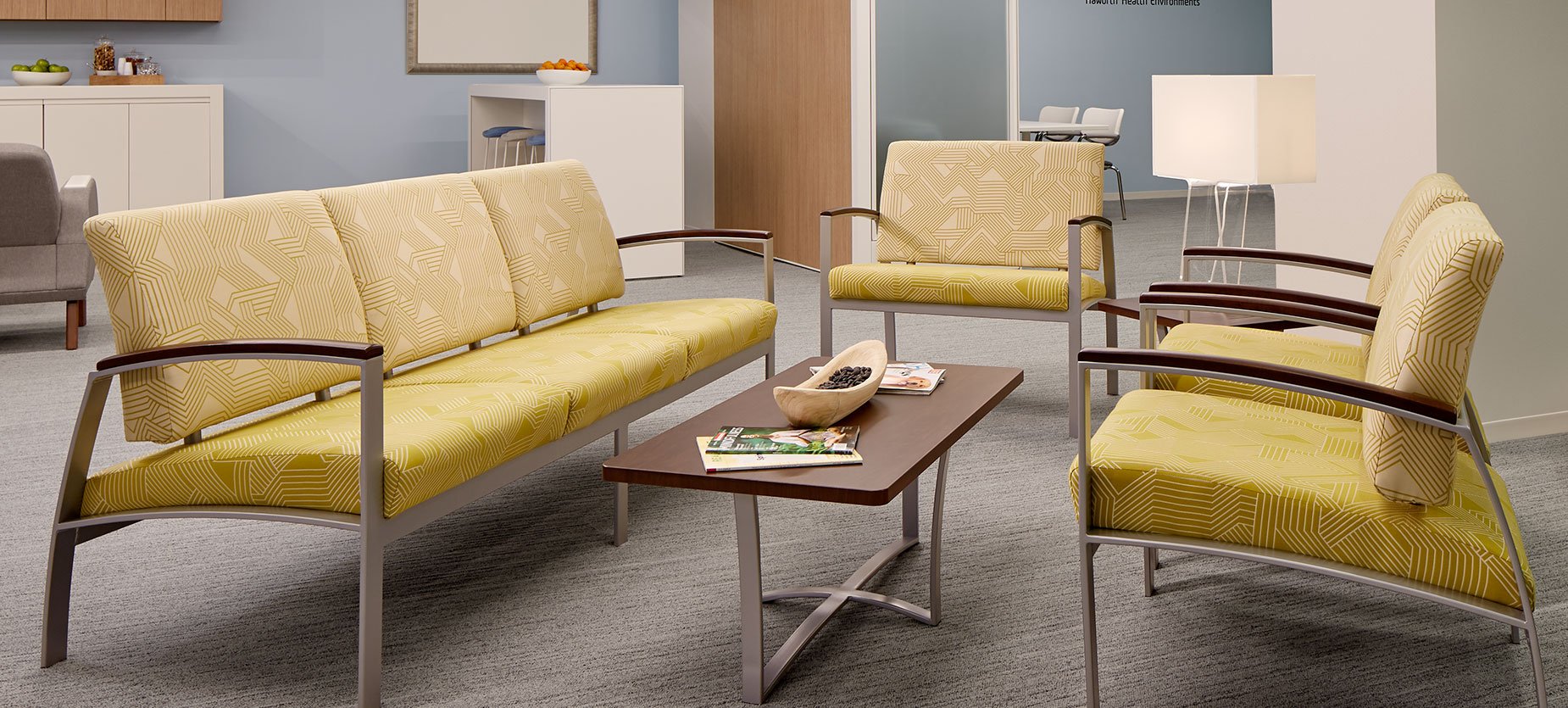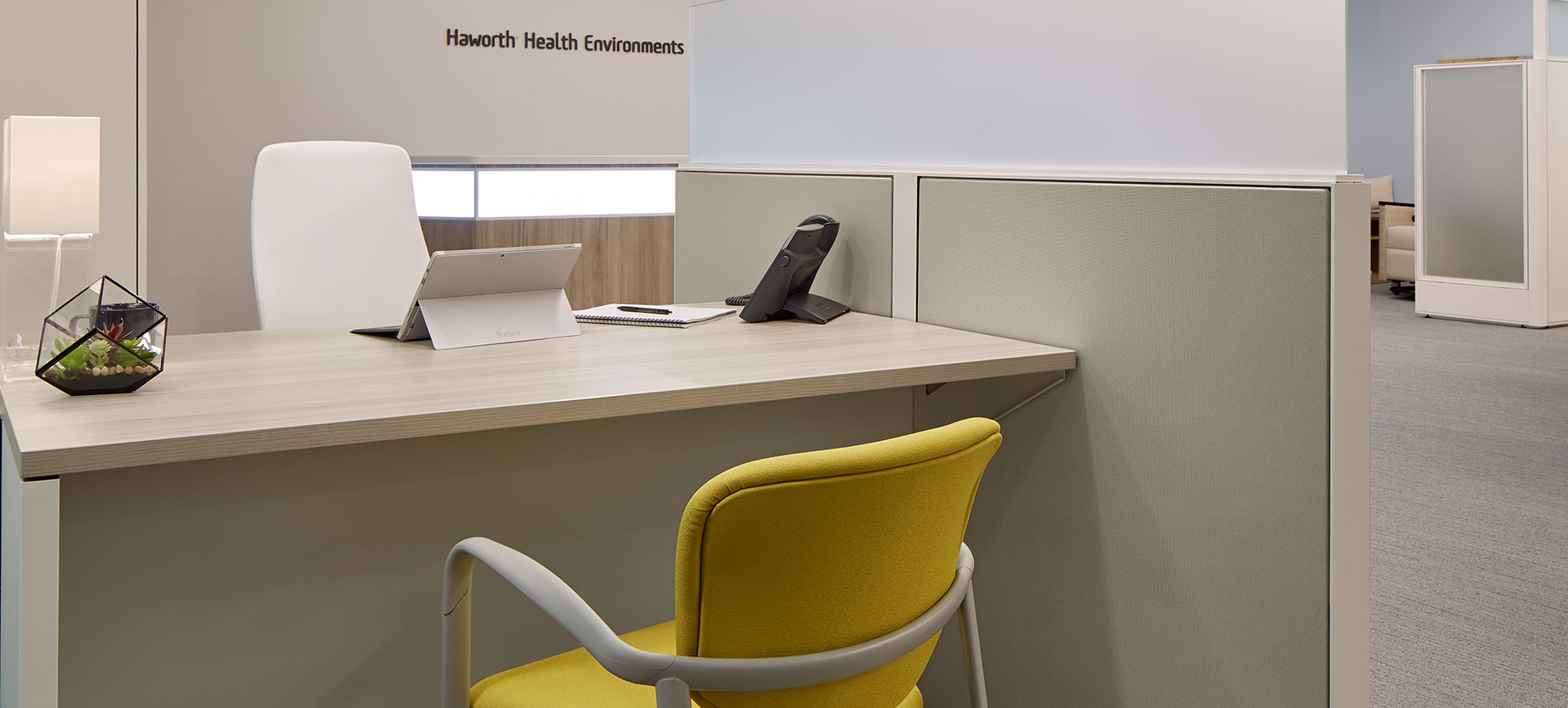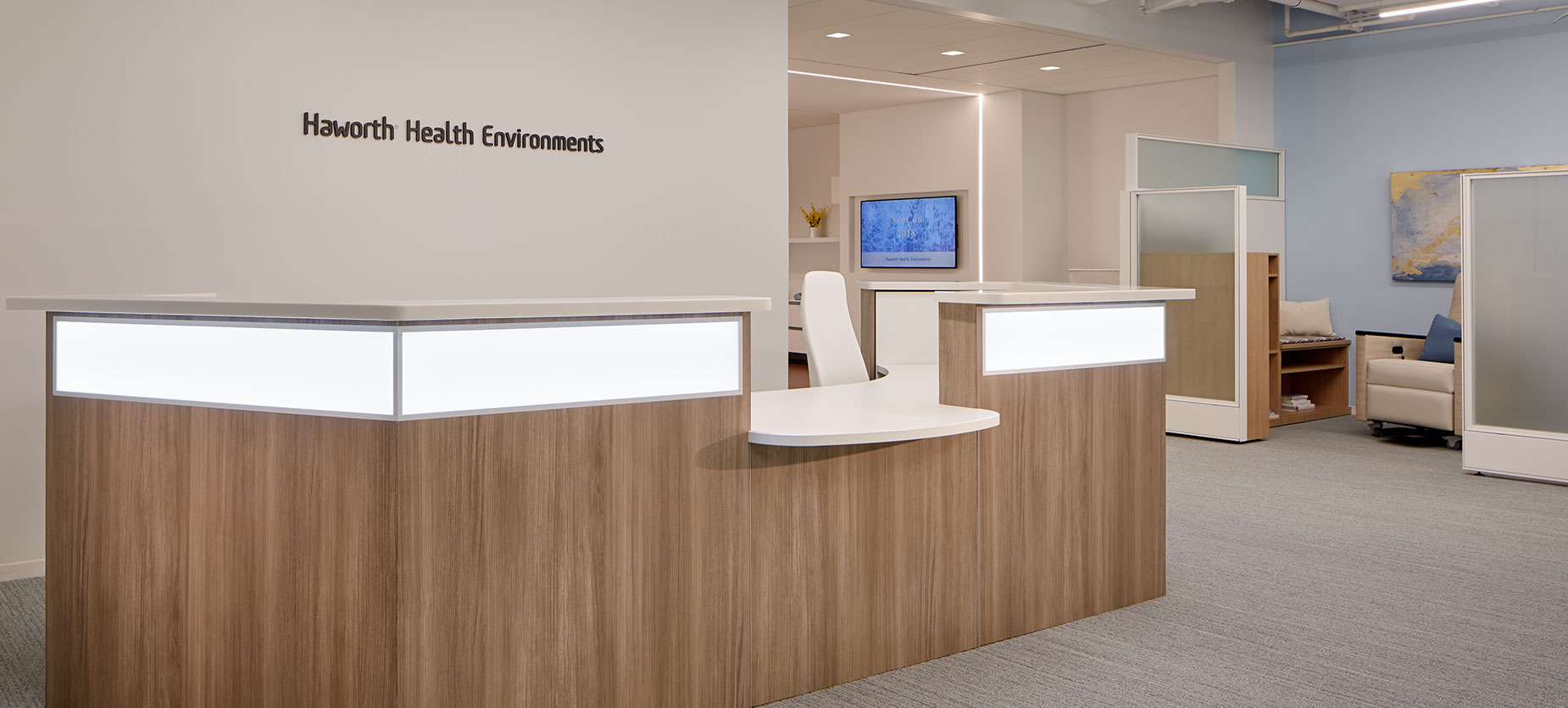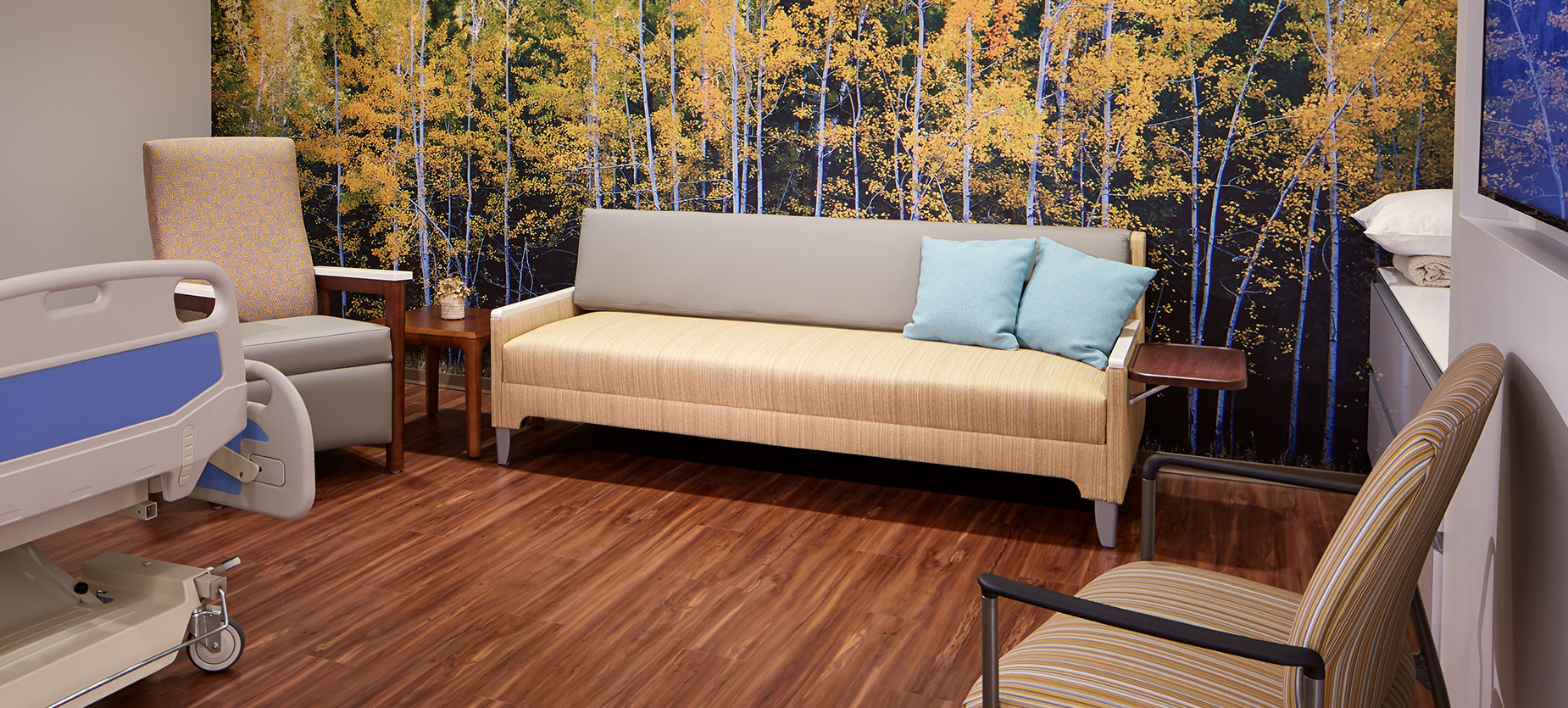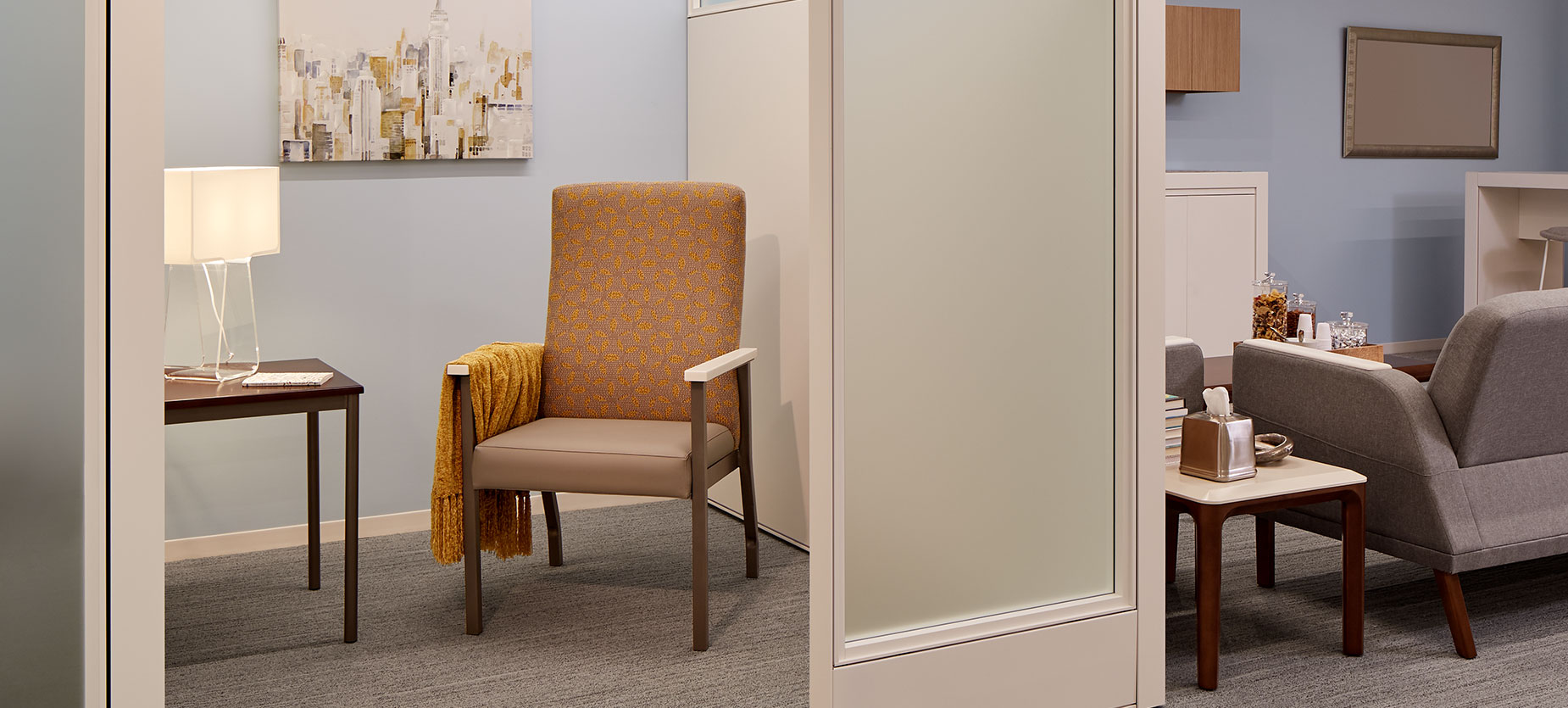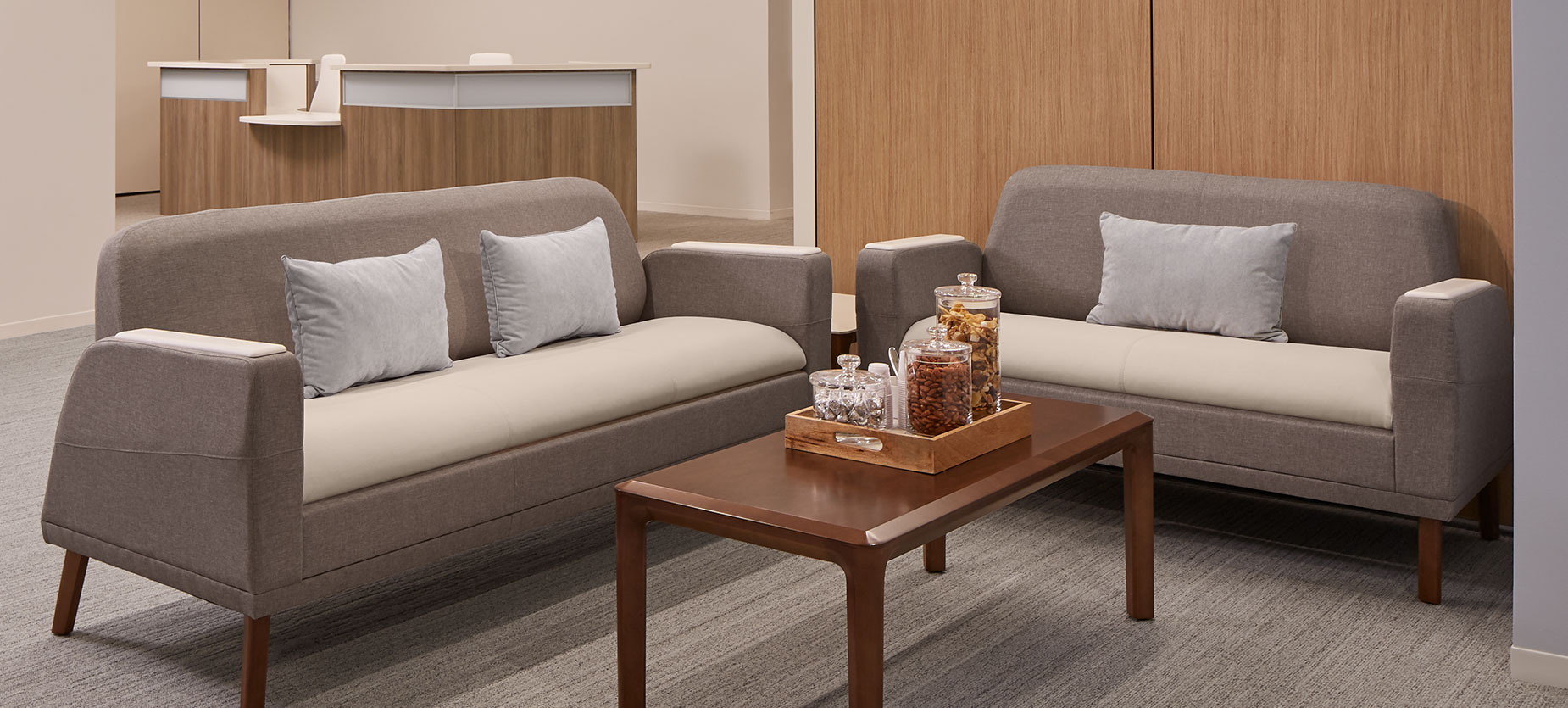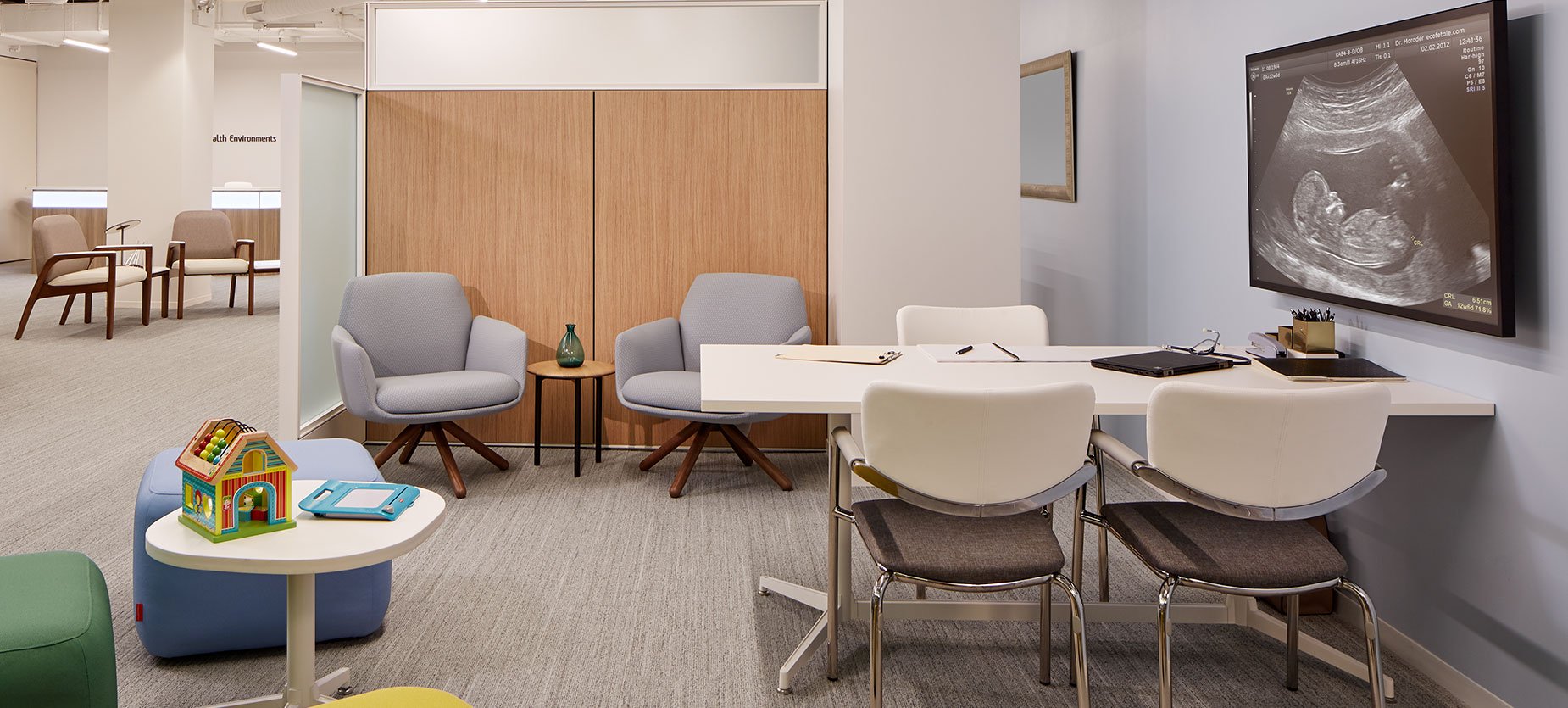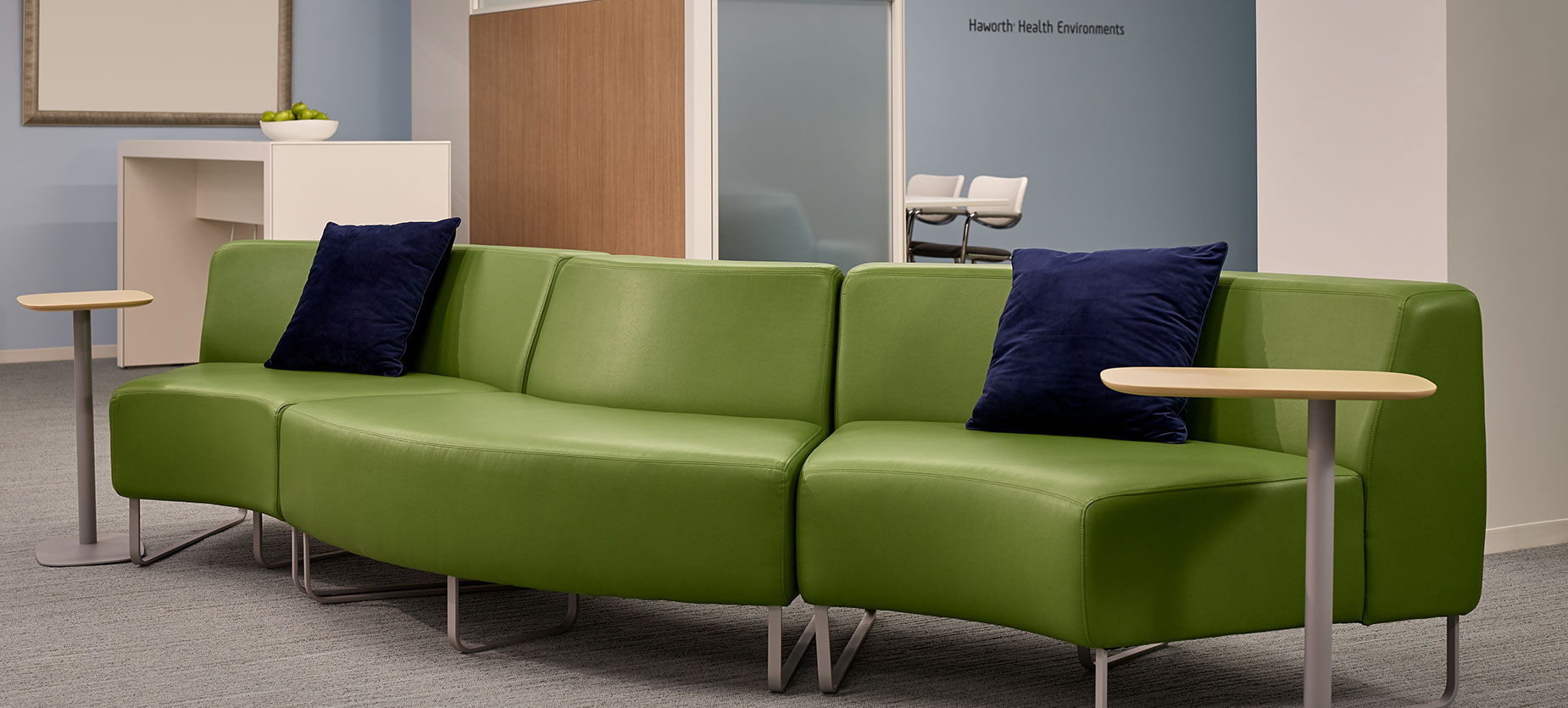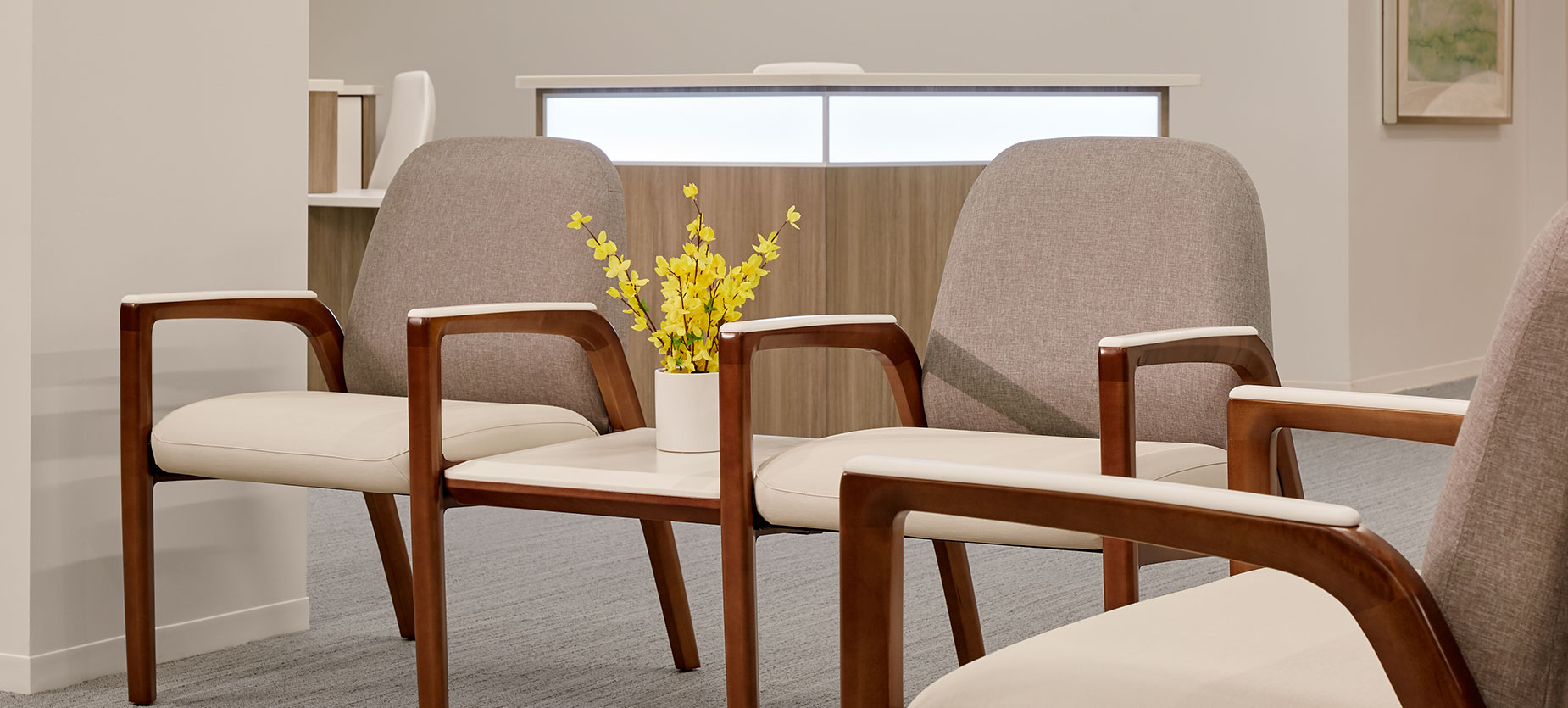 The Haworth Health Environments showroom focuses on both wellness and well-being, walking its guests through a day in the life of a healthcare facility. The spaces showcase solutions that that nurture a holistic approach to wellness for patients and as well as caregivers.
In the patient admissions area, guests are greeted by a space that serves as the initial point of interaction between patients and hospital staff/caregivers.
Replicating a nurse's station, this area is a central point where the nursing staff is able to monitor the unit. This is also a gathering spot for nurses to converse and collaborate with their colleagues.
The patient room in the showroom offers a glimpse of what to expect in the future. This is a space that promotes well-being, and ultimately, patient healing.
The clinical treatment room offers a comfortable setting for patients receiving dialysis, infusion, or other treatments. The corporate wellness room creates a private space for new mothers or staff who may need a bit of quiet time during the workday. Both display the adaptability of Haworth products into healthcare.
This waiting/gathering space illustrates the need for unique spaces that promote social interaction, connection, and collaboration within a medical facility.
With a formal setting around a table, two informal lounge areas and a kids' area, the consultation space shows how it can used to facilitate a variety of interactions. Here, people can support one another, socialize, and have discussions with family, friends, and staff/caregivers.
Lounge areas offer spaces where people wait in their own ways—sometimes in distraction, reflection, or imagination. Modularity and ease of reconfiguration provide a wide range of flexibility in space planning.
Various lobby and waiting areas are featured within the showroom, each showing different types of applications to fit each individual space. Supported by a space that suits your needs, your mind surrenders to its imagination.