Bowi overview
The need for space and flexibility is increasing. Bowi is a versatile seating solution for a range of environments, from conference rooms to cafeterias and meeting spaces to project spaces. Simple aesthetics allow it to compliment most environments, with its crafty mechanism allowing Bowi to be easily tilted and stored using minimal space. Whether in work or educational spaces, Bowi is equipped for every kind of audience.

Easy Nesting saves up to 16% space
Crafty mechanism allows the chair to be easily inclined and nested using minimal space, to address to the increasing need for space and flexibility.

Budget-friendly
With all plastic construction, Bowi is designed to be cost-effective, providing a versatile seating solution at an affordable price.

Easy refurbishment​
Bowi seat and back pads are designed to be easily removed and refurbished, to bring the chair to second life process after use. ​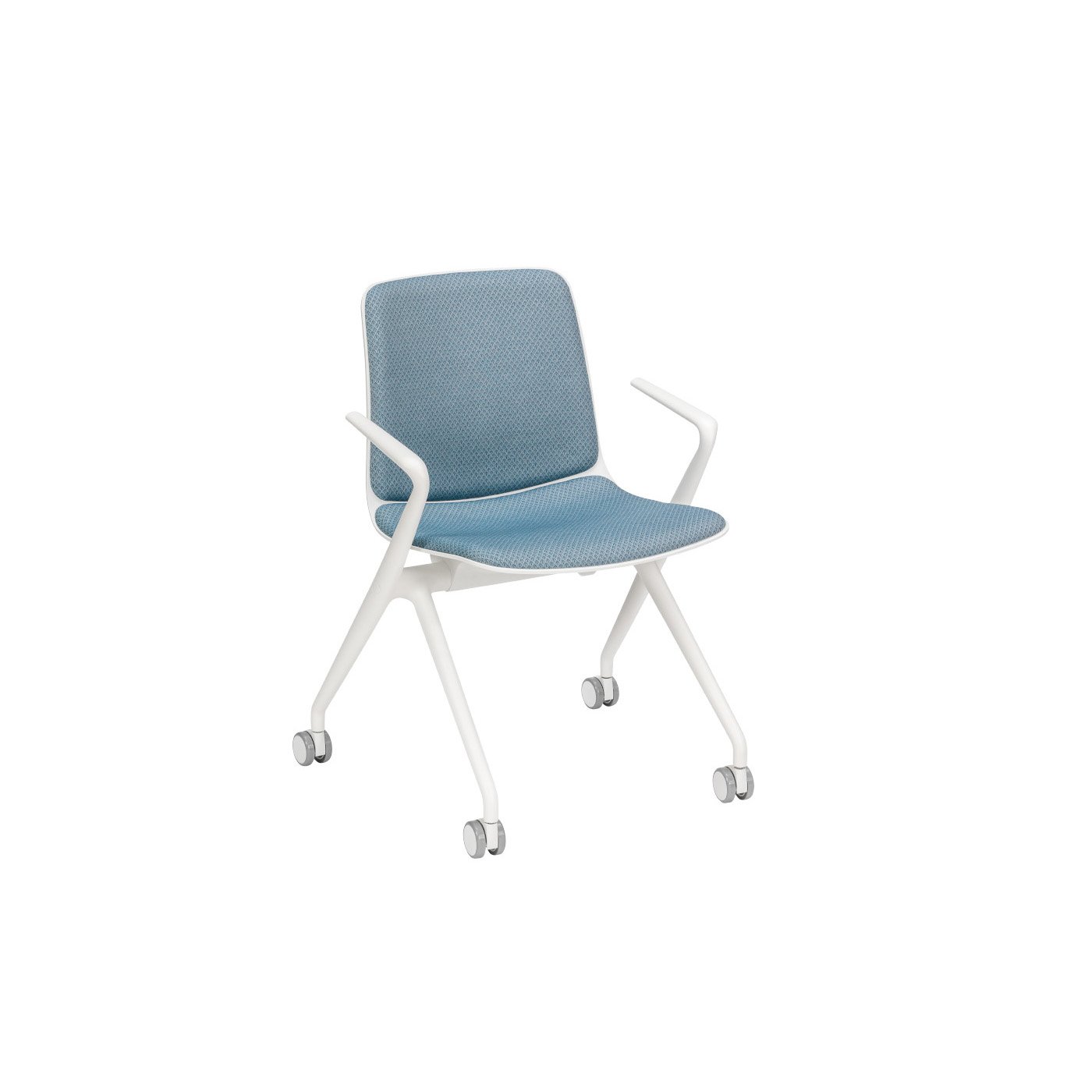 Online Configurator
Create your ideal model, tailoring the options and finishes to your tastes.