Beside Storage Pantry Overview
The Beside Pantry is more than just commercial office storage - Beside also integrates power and provides markerboard surfaces to support users with multi-functional and customizable storage. Beside Pantry also offers office storage cabinets with locks, allowing for security alongside the customization.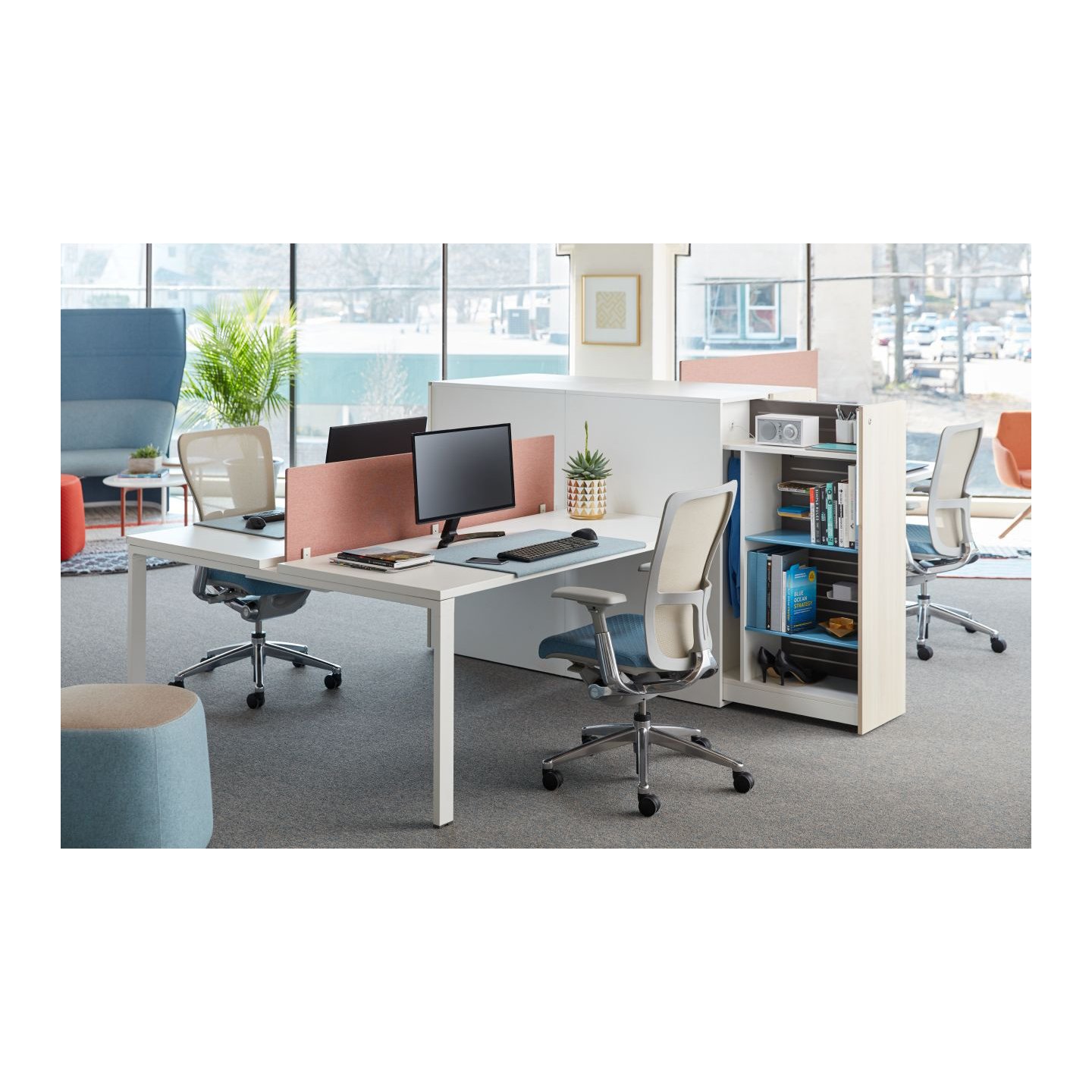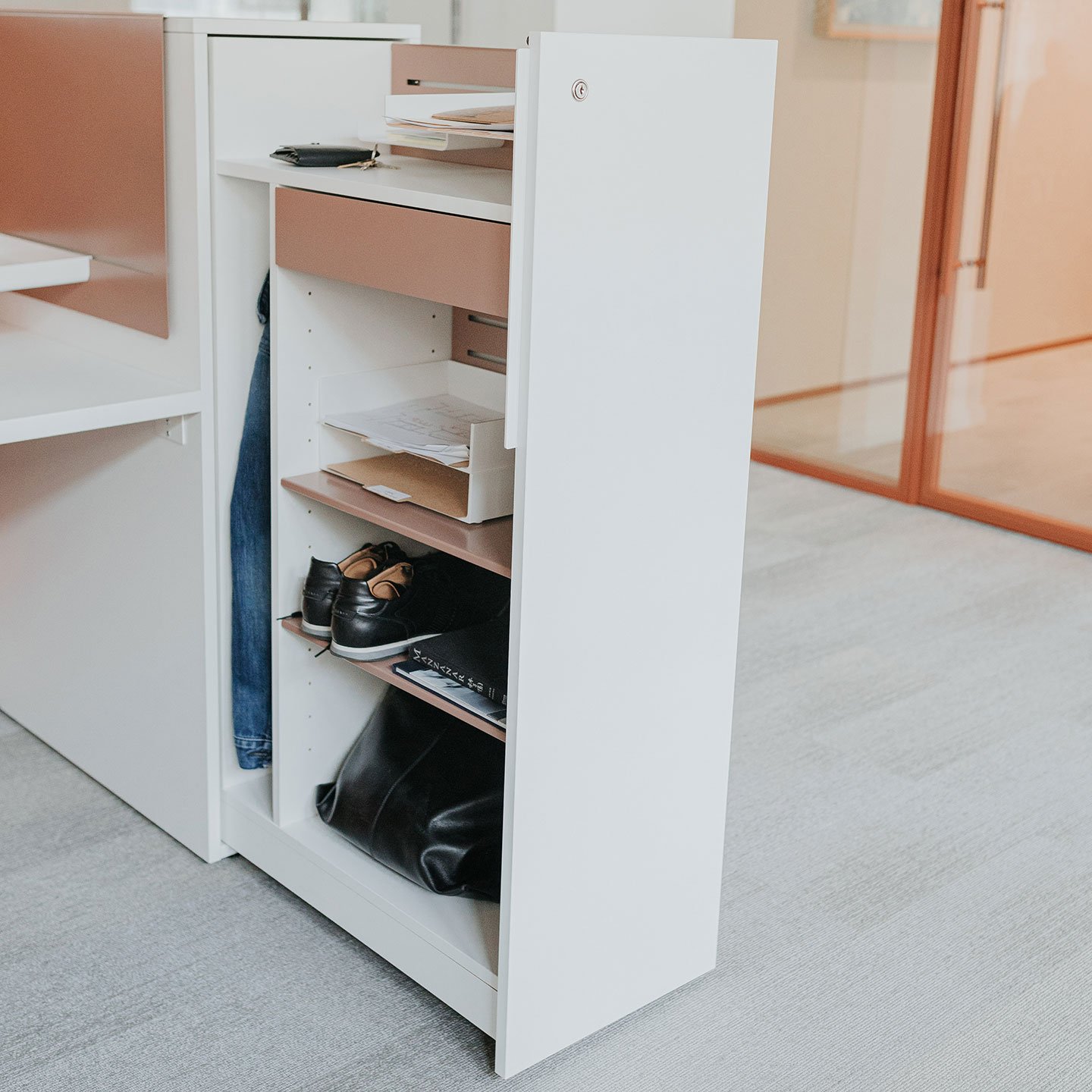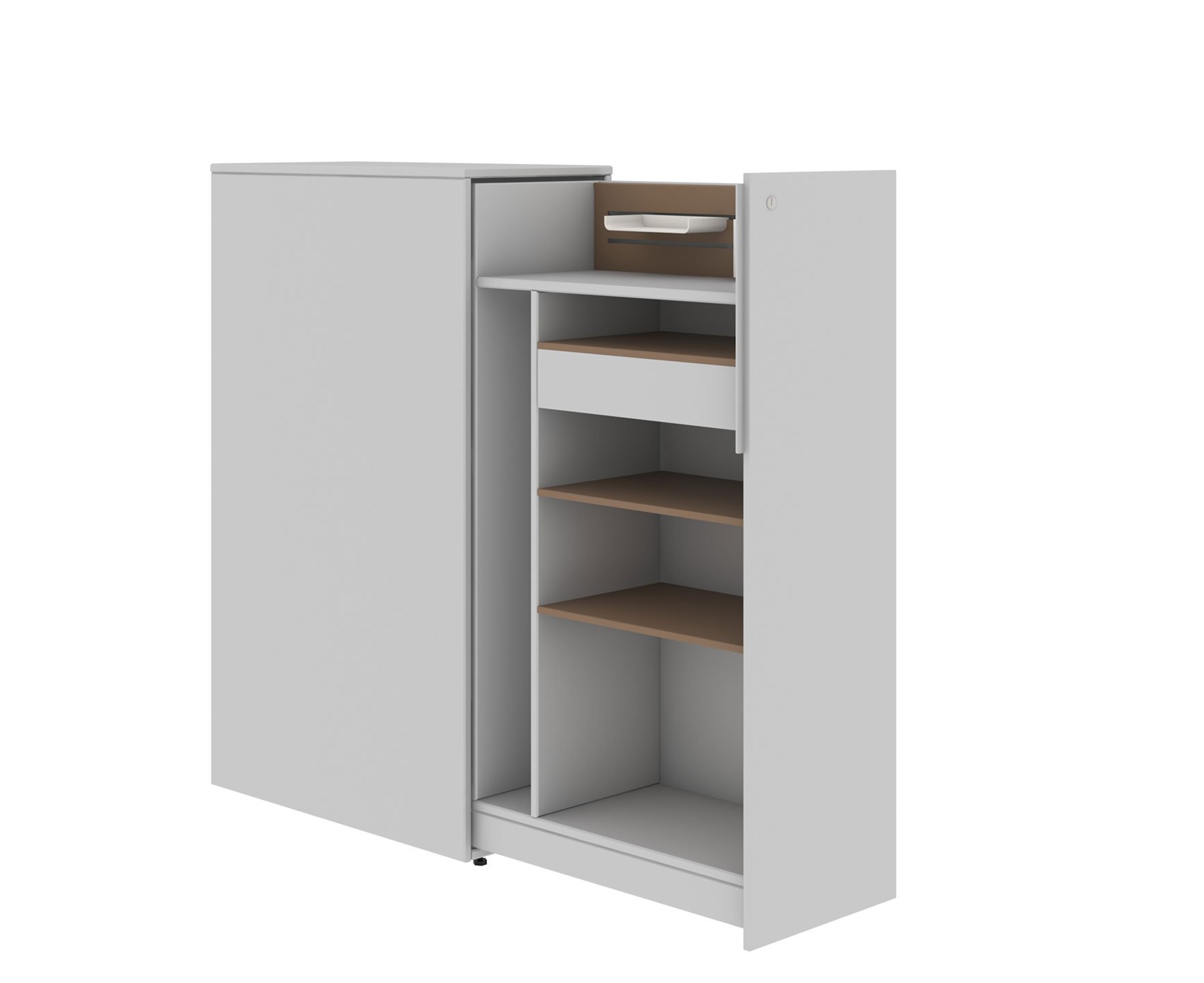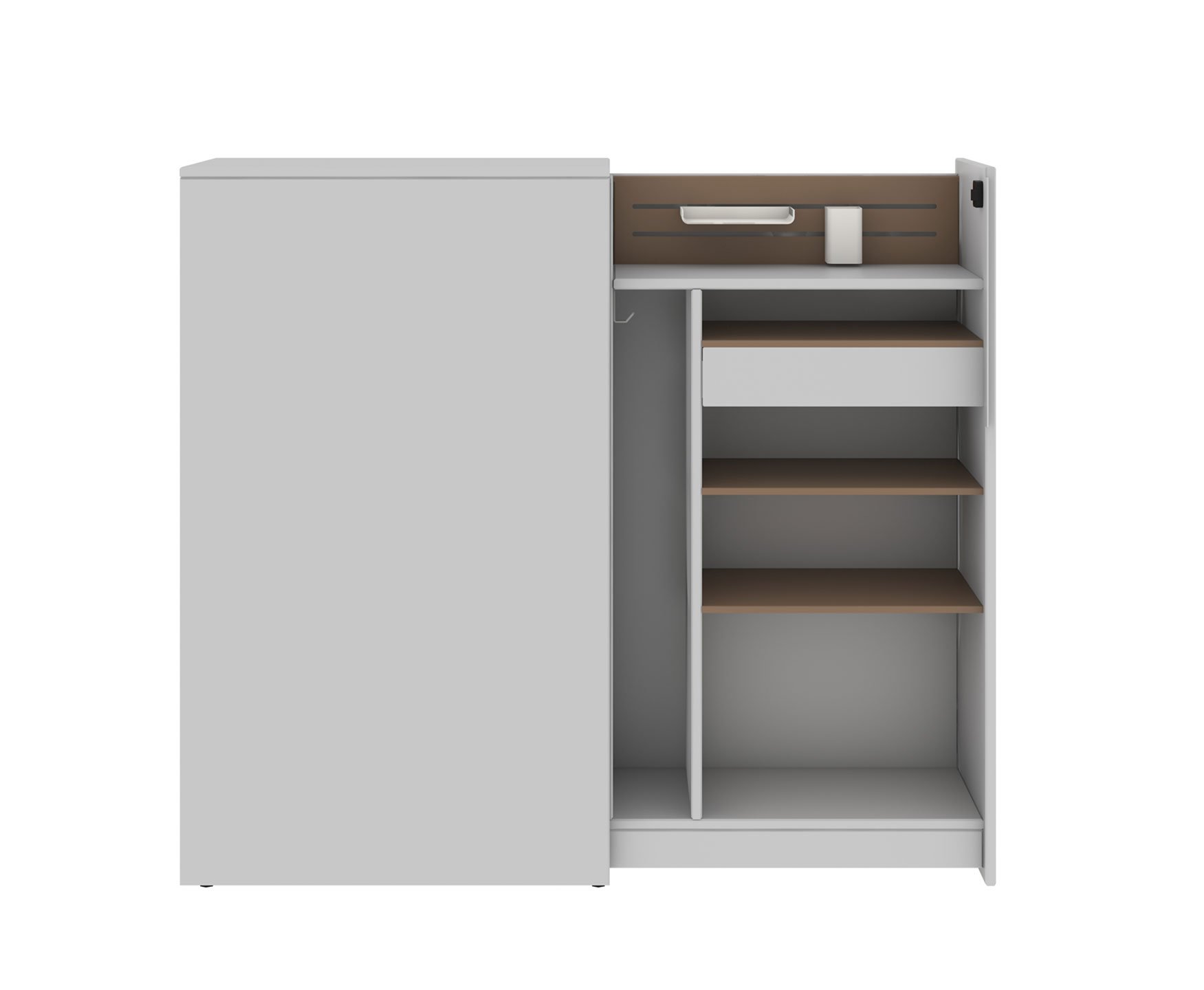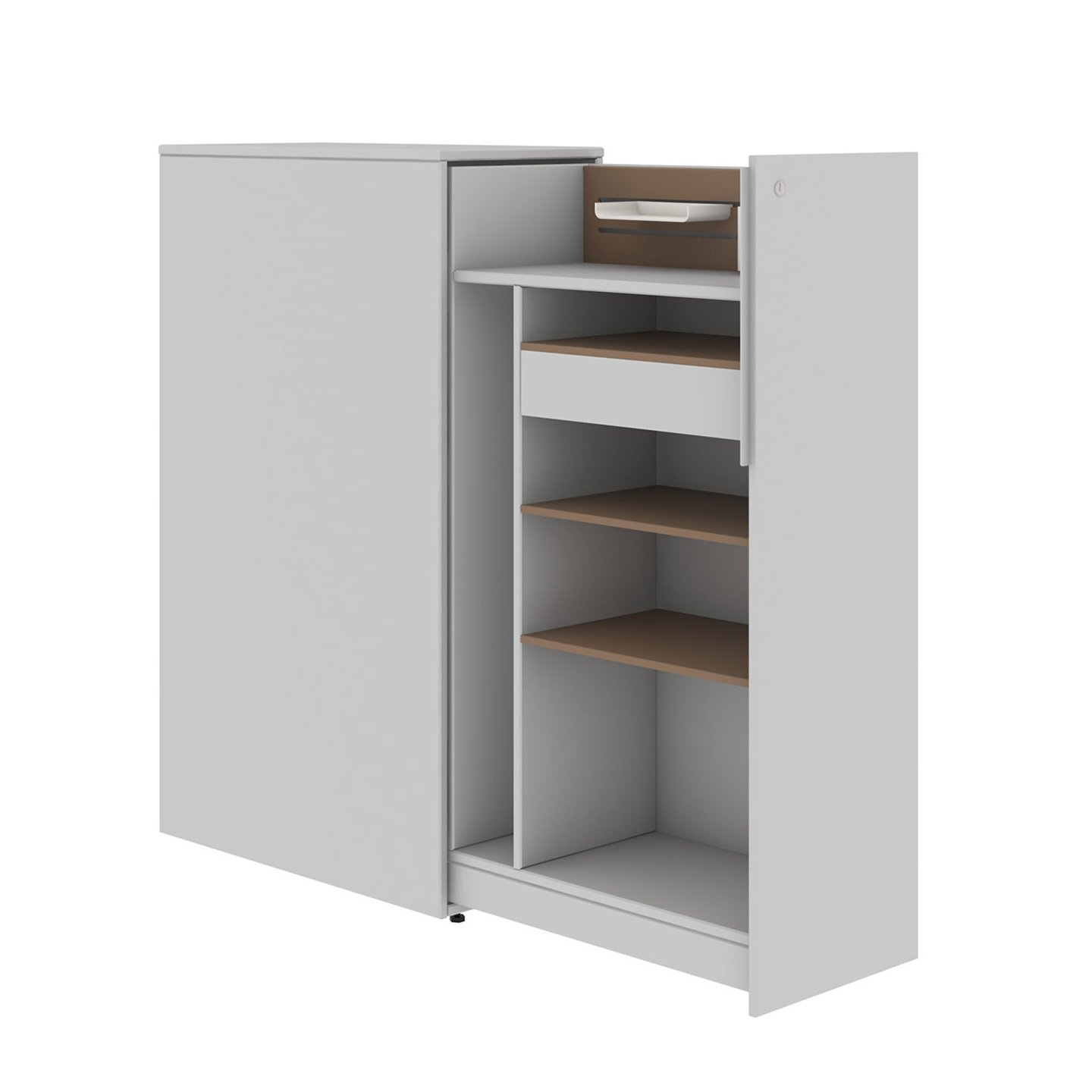 Designed For the Individual
Beside Storage will enhance an individual's work environment whether it's storage, desking, panel, or moveable wall based. Beside brings truly personal solutions to users through a considerate approach to storage options. And, because it was designed to integrate with other products, Belong™ Accessories integrate flawlessly to create personal definition within the workspace.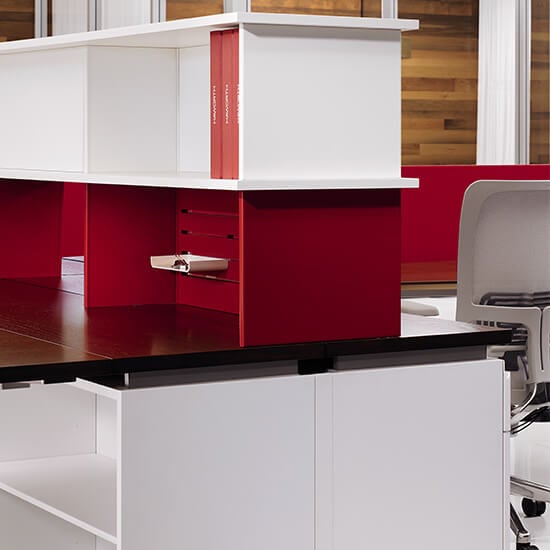 Variety and Choice
The Beside Storage Pantry is an efficient, multi-functional, object-based storage solution that lets people store everything in one place.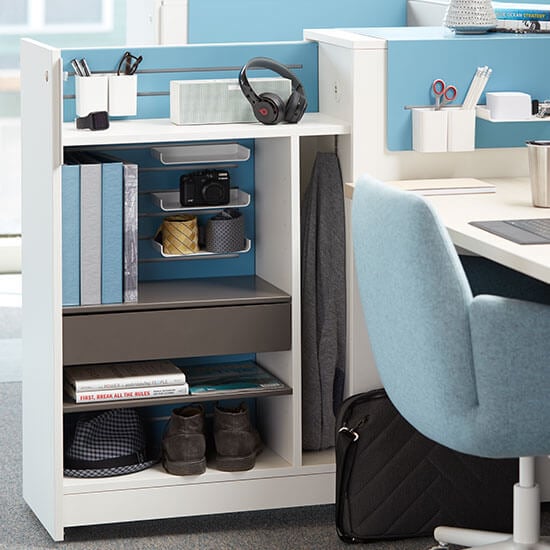 Personal Control
Beside Pantry gives everyone control of their work and workspace, which increases their job satisfaction. It helps people keep everything well organized and where they need it, in sight and in reach or concealed and secure. Also, a pull-out drawer expands to create a privacy element. With so many accessories available—including slat rail inside pantry, adjustable shelf, accessory and file drawers, coat storage, magnetic side saddle, and optional USB power modules—people can customize their Beside Pantry storage to have the most effective configurations.